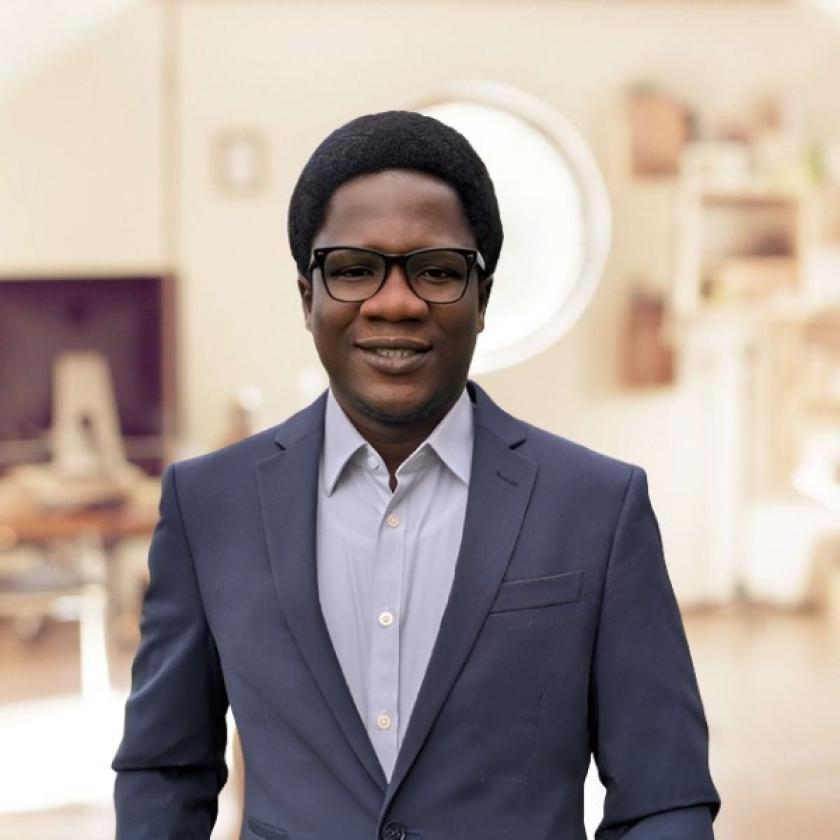 The PhD degree program at the iSchool celebrates its 75th anniversary in 2023. This profile is part of a special series featuring PhD alumni. Noah Samuel (PhD '21) is a user experience researcher at JPMorgan Chase & Co.
Where do you work and what is your role?
I work at JPMorgan Chase & Co as a user experience researcher.
What do you see as the most important impact of your work?
My work is about making technology better for users. I love that I get to spend my time researching how to improve the experiences of actual or potential users of new or existing technologies. It is rewarding to see my work improve or directly remove friction and make technology easier for people to use.
Why did you choose to pursue a PhD degree?
After earning my master's degree in information science from my home country, Nigeria, in 2014, I wanted to advance my knowledge of the field. As the field rapidly evolves due to the development and convergence of many technologies, there was, and still is, a growing need for researchers to study the intricacies of the new technological advancement. Hence, I saw pursuing a doctoral degree as an opportunity to explore these issues. The iSchool was an apposite place for my PhD journey, given the people and the intellectual history of the School.
What has it meant to you to be an alum of the program at Illinois?
The iSchool is one of its kind among schools offering information sciences. It is a great privilege to be an alumnus of a program that has consistently continued to lead the field of information science research and scholarship. The School has been built on 75 years of historical antecedents and records of success. Prestige and honor come naturally from being part of the iSchool at Illinois, and I am always grateful for my time in the PhD program. The faculty and the administrative staff made my time in the program a great experience.
What advice would you give to new PhD students?
The iSchool has the structure and resources to help you find a path. However, to help with focus, given that the PhD journey can be very demanding and draining if not well planned, I will advise that you cut your coat according to your cloth as early as possible in the PhD program.