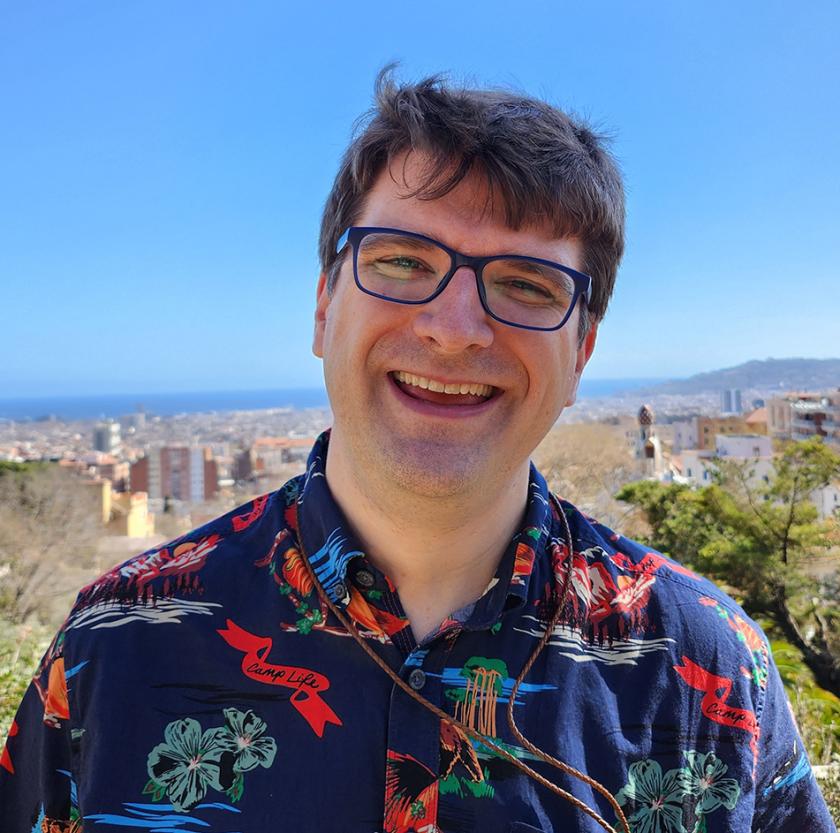 The PhD degree program at the iSchool celebrates its 75th anniversary in 2023. This profile is part of a special series featuring PhD alumni. M. Cameron Jones (PhD '10) is a senior engineering manager at Google.
Where do you work and what is your role?
I am a senior engineering manager at Google.
What do you see as the most important impact of your work?
I support the teams responsible for the Google Maps routing and navigation services. We help a billion users navigate and find their way in the world through products like Google Maps; we support mobility, delivery, and rideshare businesses through our developer APIs and services; and we build custom routing solutions for Google's auto partners. I feel lucky to get to work on a product that so many people rely on and love.
Why did you choose to pursue a PhD degree?
I met several iSchool faculty through my undergraduate courses, and when I started thinking about graduate school, I wanted an opportunity to work with them. Honestly, when I applied, I don't think I fully understood what I was signing up for. But what I found in the iSchool was a program and community that helped me become a better learner and provided me opportunities to explore diverse ideas from multiple perspectives.
What has it meant to you to be an alum of the program at Illinois?
I am immensely proud to be an alum of the iSchool at Illinois. I thought coming to Google with a background in a field outside of core computer science would put me at a disadvantage. However, I realized that the interdisciplinary nature of the iSchool uniquely prepared me for the challenges of my job. Every day, I have to synthesize diverse opinions and perspectives, quickly identify critical information, and align decisions across multiple stakeholders. I have to be fluent in data science and be able to extract meaningful metrics and insights from data and then communicate them in ways that facilitate decision making.
As a manager, I continually challenge myself to bring the same patience and mentorship to my team that the faculty at Illinois showed me. I often catch myself repeating the advice I received from Professors Twidale and Downie when I was a student.
What advice would you give to new PhD students?
Do it for yourself. You should pursue a PhD to satisfy your own interests and scratch your intellectual itch. No one is more invested in your success than you, and the drive to complete your degree has to come from an intrinsic motivation.