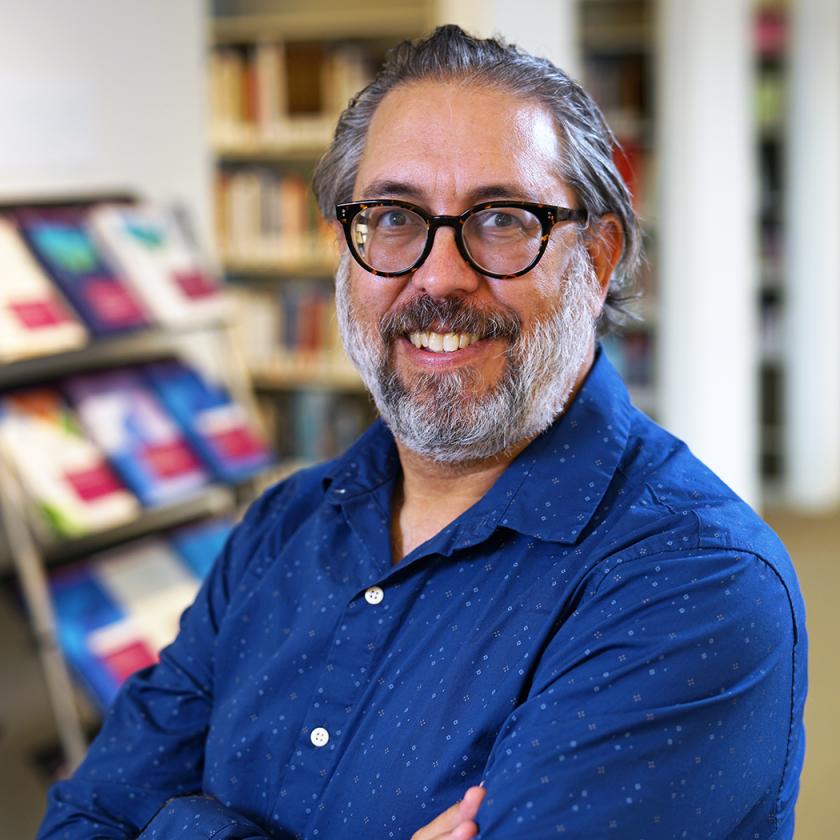 The PhD degree program at the iSchool celebrates its 75th anniversary in 2023. This profile is part of a special series featuring PhD alumni. Richard Urban (PhD '12) is a senior program officer with the OCLC Research Library Partnership.
Where do you work and what is your role?
I am currently a senior program officer with the OCLC Research Library Partnership (RLP). The RLP accelerates and scales learning, innovation, and collaboration to advance libraries and librarianship. My primary area of focus is researching emerging data science and next-generation metadata practices in libraries and cultural heritage organizations. The majority of this work is done collaboratively with the Metadata Managers Focus Group, a community of experts who serve in cataloging and metadata leadership roles.
What do you see as the most important impact of your work?
It is an exciting time to be working in this area. After more than a decade of research, linked-data platforms and services are becoming more of a reality and a core part of OCLC services. Yet, there is more work to be done in understanding how these new platforms will be adopted and adapted to current workflows. As collections increasingly become less physical and more digital, libraries are looking at how to better integrate access to books, scholarly literature, and research data—and metadata is central to these efforts.
Why did you choose to pursue a PhD degree?
After starting as a Leep [online] student pursuing a MSLIS, I realized that I wanted to take the opportunity to dive deeper into the conceptual foundations of how description worked. As a PhD student, being able to do that in the context of the Institute of Museum and Library Services (IMLS) Digital Collections and Content project provided an unprecedented opportunity to connect real-world problems with tough research questions.
What has it meant to you to be an alum of the program at Illinois?
Illinois has provided an amazing network across a wide variety of contexts. I can find Illinois alums in any kind of library, producing groundbreaking and influential scholarship, or in leading industry positions. I've been able to connect with current students to fill practicum opportunities as well as with senior colleagues. Even long after I graduated from the program, I'm still learning from this community.
What advice would you give to new PhD students?
I ended up not following an academic path, and at times, this felt like failure. Know that you and your work have value beyond that singular path. Find a place where you can still fulfill your desire to know, learn, and lead change in the field.