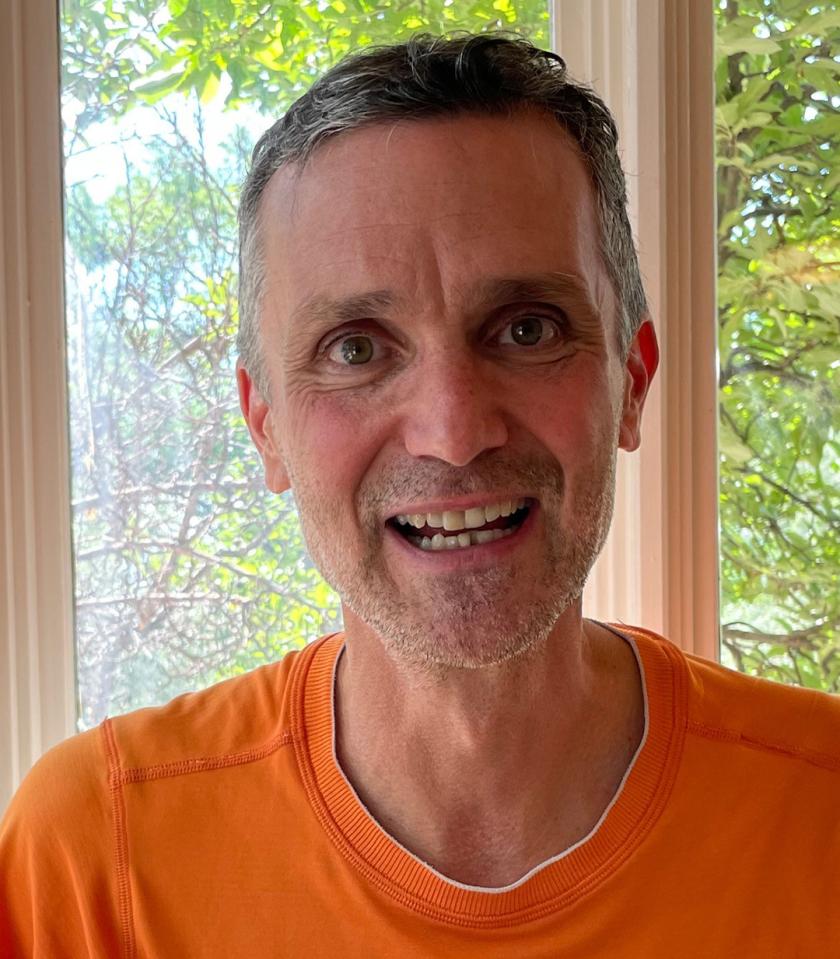 Ethan Henderson (MSLIS '07) is more than a staff member at the Michael J. Fox Foundation for Parkinson's Research. The funds that he raises as the foundation's senior director of advancement benefit him personally, as someone with Parkinson's disease.
Parkinson's is a degenerative condition of the brain that causes unintended or uncontrollable movements as well as other issues. It is a lifelong disease with symptoms slowly worsening over time. The actor Michael J. Fox was diagnosed with Parkinson's at the young age of 29. Henderson received his diagnosis at 47, although he had been noticing symptoms seven years earlier. His father, who also had Parkinson's, was diagnosed later in life.
"Even though it is a neurodegenerative brain disease, you can live a very long and active life. Each day is different. One day I'll experience no symptoms, while other days it is difficult to get out of bed and start my day," he said. "Exercise, diet, and medication can give you a great quality of life."
In his job, Henderson is helping fund scientific research that will one day find a cure for all neurodegenerative diseases. To date, the Michael J. Fox Foundation for Parkinson's Research has funded almost $2 billion in research. In addition to financially supporting research, people (with and without Parkinson's) can participate in studies, such as the foundation's Parkinson's Progression Markers Initiative (PPMI).
Henderson's foray into advancement started at Georgetown University, when he was the curator of Rare Books and Manuscripts and an instructor.
"I was always asked to talk with donors about their collections and philanthropy, and I really enjoyed that," he said.
After several years working in advancement, curating archives and special collections, and teaching LIS courses, Henderson joined the Michael J. Fox Foundation for Parkinson's Research. He and his wife Gretchen moved to Tucson, Arizona, where they have become desert gardeners, planting native species in order to support the Sonoran desert ecosystem. The couple enjoys hiking the trails with their dog Ava and traveling—especially exploring the roads less taken. Henderson remains optimistic about the future.
"Since I exercise frequently, try hard to maintain a good diet, and keep my mind active, I am in really good shape. Of course, there are challenges. I'm conscious of what is down the road, but I don't let it affect me that much. I have an extraordinary ordinary life," he said.