Office Support Specialist John Milas has authored his first novel, The Militia House, which was recently published by Henry Holt and Company. The novel follows a small group of U.S. Marines serving at a remote base in southern Afghanistan in 2010. When the main characters decide to explore a haunted house near their base, their routine is disrupted—and not in a good way. According to Milas, the novel's elements of gothic horror and realistic war are meant to be equally unsettling.
"I served in Afghanistan as a U.S. Marine at the same time and place the story occurs, so I drew the setting from that experience," said Milas, whose job duties in the military echoed those of his novel's narrator. "The haunted house at the center of the story is also a real place we visited, which was purportedly haunted in real life and very uncomfortable to be inside of."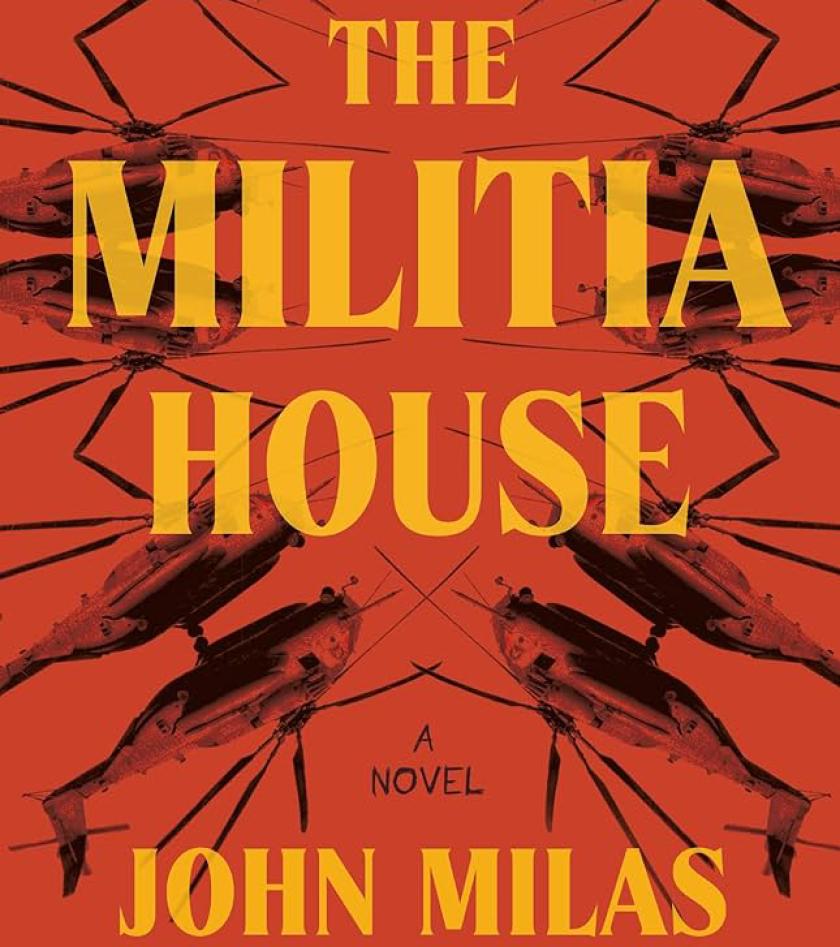 After serving four years as a Marine, Milas earned his BA in creative writing from the University of Illinois and MFA in fiction writing from Purdue University. He credits his master's thesis chair, Roxane Gay, and editor at Henry Holt, Caroline Zancan, with helping him construct a cohesive story with a beginning, middle, and end. He is currently working on five more books—a collection of stories he has been working on for years, three new novels that he is "committed to finishing at some point," and a nonfiction proposal for an entry in Bloomsbury's 33 1/3 series on music and sound studies.
Milas will be reading from and discussing The Militia House on Saturday, November 11, from 4:00-5:00 p.m. at The Urbana Free Library. As a local author who has lived most of his life in Champaign-Urbana, he looks forward to talking to community members about his debut novel at one of his childhood libraries. More information about the event is available on the library's website.