Dan Schiller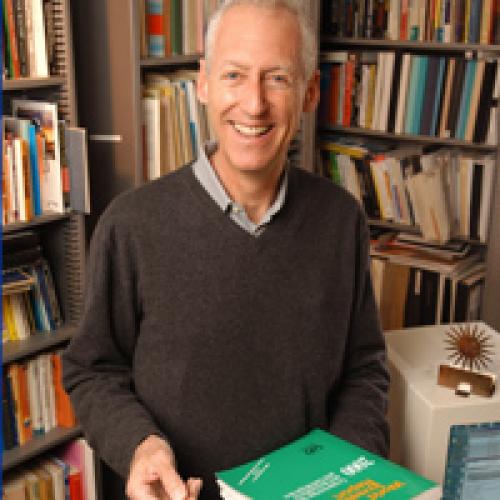 Professor Emeritus
PhD, Communication, Pennsylvania
Other professional appointments
Professor, Communication Department, Liberal Arts and Sciences
Research focus
Telecommunications history; information policy; cultural production and the political economy of capitalism.
Biography
Dan Schiller is a historian of information and communications. The author of half a dozen books and many research articles, he has written extensively on the development and current structure of digital capitalism—the system of market relationships that is predicated increasingly on networks. His current research focuses on the role of information and communications in today's financial/economic crisis and on the history of U.S. telecommunications infrastructures.
Publications & Papers

Schiller, Dan. "Reconstructing Public Utility Networks: A Program for Action." International Journal of Communication [Online], 14 (2020): 12. Web. 16 Sep. 2020
Geopolitics of Information (forthcoming book series), University of Illinois Press, series co-editor.
Digital Depression: Connectivity and the Crisis. Ms. under review, 2012.
"Systems of Information: The Long View" (with Alistair Black), under review at Library Trends.
"Digital Capitalism, Wage Labor and the Crisis," Journalism Quarterly (Published by Fudan University, in Chinese), 2011, 1: 106-110.
"Power Under Pressure: Digital Capitalism In Crisis," International Journal of Communication 5 (2011): 924-41.
"Geopolitical-Economic Conflict and Network Infrastructures" Chinese Journal of Communication (4,1) 2011: 90-107.
"The Militarization of U.S. Communications," in J. Wasko, G. Murdock and H. Eds., Handbook of the Political Economy of Communications. Wiley-Blackwell, 2011: 264-82
"Digital Capitalism In Crisis," in Sarita Albagli and Maria Lucia Maciel, Eds., Information, Power, and Politics: Technological and Institutional Mediations (Lexington Books, 2010: 133-45.
"'Let Them Move The Mail With Transistors Instead Of Brains': Labour Convergence in Posts and Telecommunications, 1972-3" (with Caroline Nappo), Work Organisation, Labour and Globalisation 4, 2 (2010): 10-24.
"Neoliberal Newspeak and Digital Capitalism In Crisis" (with Paula Chakravartty) International Journal of Communication 4 (2010): 670-92.
Completed Research Projects