Qiuyan Guo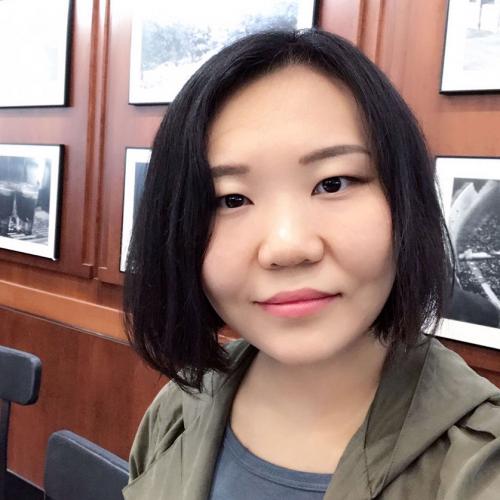 Doctoral Student
PhD, Library and Information Science, University of Illinois (in progress)
Research focus
My research interests focus on information behavior, information literacy, media studies, and gender studies. My current project applies qualitative research methods and multiple theories to explore contemporary celebrity fans' information behaviors on social media as well as their own understandings of such online cultural practice. I am also interested in the evaluation of cultural elements reflected in comics and comic-related quantitative data analysis and representation.
Publications & Papers
Guo, Q. (2022). Fiction and reality entangled: Chinese 'coupling' (CP) fans pairing male celebrities for pleasure, comfort, and responsibility. Celebrity Studies, July 1-19.
Guo, Q. (2022). How do fans purposively create information to promote a celebrity? An analysis of fans' information practices and literacy improvement. Library and Information Science Research, 44(3).
Guo, Q. (2022). Historical poaching within celebrity fandom practices. Transformative Works and Culture, 37.
Guo, Q. (2022). Fanwork communication through social media: A dynamic practice of celebrity fans in China. Proceedings from the Document Academy, 9(1), Article 8.
Guo, Q. (2022). Chinese celebrity fans' information creating behaviors on the Weibo platform. Proceedings of iConference 2022 (Poster), Global virtual.
Guo, Q., & Tilley, C. (2017). Recent monographs and other publications. Journal of Comics and Culture, 2, 117-121.
Presentations
Guo, Q. (2022). Applying fiction to reality: Fans establishing celebrity personas based on TV characters. Seventh International Conference on Communication & Media Studies, Democratic Disorder: Disinformation, the Media and Crisis in a Time of Change. Ireland.
Guo, Q. (2022). Development of Chinese Reality Television Fandom in the Digital Age and during the COVID-19 Pandemic. PCA/ACA 2022 National Conference. Virtual conference.
Guo, Q. (2021). Chinese celebrity fans' online behaviors and understandings of their fandom. Poster, Fan Studies Network North America. Virtual conference.
Lacasa, P., Guo, Q., Amado, A., & Prieto, J. (2021). Media and cultural industries as mediators. Roundtable, Fan Studies Network North America. Virtual conference.
Guo, Q. (2020). Gender representations in superhero comics descriptions. Paper, Flyover Comics Symposium. Virtual conference.