Tanusree Sharma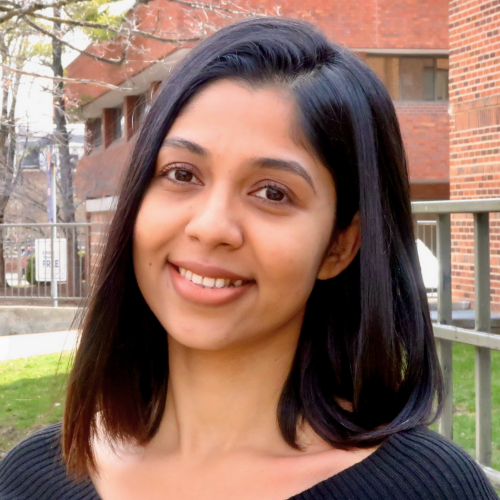 Doctoral Student
PhD, Informatics, Illinois (in progress)
BS, Computer and Information Technology, Jahangirnagar University, Bangladesh
Research focus
My research interests are in HCI, usable privacy, and security domain to resolve socio-technical challenges by designing and developing accessible tools with a combination of qualitative and quantitative methods. The application domains I am focusing on are Blockchain technology, De-Fi, and AI.
Honors and Awards
Nomination by UIUC Grad College for Google PhD Fellowship, 2022
Virtual Grace Hopper Celebration Scholarship, 2021
USENIX Security '21 Diversity Grants, 2021
CRA-WP Scholar (Computing Research Association for Women), 2020 & 2021
CodePath Scholar, 2020
Best Paper Award on 9th International Conference on the Internet of Things, 2020
Publications & Papers

Sharma, T, Zhou, Z., Huang, Y., & Wang, Y. (2022). "It's A Blessing and A Curse": Unpacking Creators' Practices with Non-Fungible Tokens (NFTs) and Their Communities. arXiv preprint arXiv:2201.13233.
Sharma, T., Dyer, H. A., & Bashir, M. (2021). Enabling user-centered privacy controls for mobile applications: Covid-19 perspective. ACM Transactions on Internet Technology (TOIT), 21(1), 1-24. (ACM Transaction 2021.)
Sharma, T, Islam, M. M., Das, A., Haque, S. T., & Ahmed, S. I. (2021, June). Privacy during Pandemic: A Global View of Privacy Practices around COVID-19 Apps. In ACM SIGCAS Conference on Computing and Sustainable Societies (pp. 215-229). (ACM COMPASS)
Sharma, T, & Bashir, M. (2020). Use of apps in the COVID-19 response and the loss of privacy protection. Nature Medicine, 26(8), 1165-1167. (Nature Medicine)
Sharma, T, Wang, T., & Bashir, M. (2020, October). Advocating for users' privacy protections: A case study of Covid-19 apps. In 22nd International Conference on Human-Computer Interaction with Mobile Devices and Services (pp. 1-4). (MobileHCI-20)
Sharma, T, Bambenek, J. C., & Bashir, M. (2020). Preserving privacy in cyber-physical-social systems: An anonymity and access control approach. (CPSS Workshop-20)
Sharma, T, & Bashir, M. (2020, July). Privacy apps for smartphones: An assessment of users' preferences and limitations. In International Conference on Human-Computer Interaction (pp. 533-546). Springer, Cham. (Human-Computer Interaction-20)