Certificate of Advanced Study (CAS)
Pursue your interests and advance your career
Do you already have a master's degree in library and information science? Do you want to update your skills, gain greater specialization, or redirect your career without pursuing a PhD? The Certificate of Advanced Study (CAS) provides the flexibility and expert faculty guidance to help you expand your professional reach.
What are the components of the program?
32 credit hours of coursework
Completion of a CAS project for 8 credit hours
Oral examination
Complete your coursework on campus or online
Experience everything our School has to offer, either on campus or online. We understand the importance of flexibility to busy professionals. Our in-person and real-time classrooms offer rigorous academics, peer collaboration, and faculty engagement without having to move to campus. So, you can complete the CAS wherever you are.
Dive deep into what interests you
This program is all about customization. You choose your focus and then dive in, matching your coursework to your area of interest. Next, you design and complete a project that furthers that study. It's innovative work with practical results, like these projects completed by some recent CAS students. More projects are available in IDEALS, the University's digital repository for scholarly works.
Complementary and Alternative Medicine as a New Mainstream in Public Libraries
Amy Power (CAS '17)
A Usability Study of SciTech Connect, the Department of Energy's Public Access Portal
Heidi Uphoff (CAS '16)
Library Marketing: Education & Practice
Nicole Helregel (CAS '15)
Engaging Deaf and Hard of Hearing Students in the School Library: A Handbook for Teacher-Librarians
Nadene Susan Eisner (CAS '13)
Note: The School of Information Sciences complies with the U.S. Department of Education's Gainful Employment requirements by disclosing information to applicants regarding our Certificate of Advanced Study program. Required information is available at the Office of the Provost's website.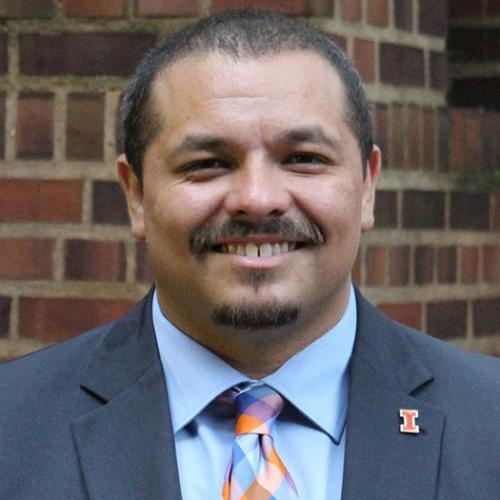 Moises Orozco Villicana,
Director of Enrollment Management