iSchool Ambassadors are a group of students dedicated to promoting the mission and vision of the iSchool at Illinois. These students work alongside Recruitment & Admissions and Student Affairs staff, serving as liaisons to prospective and incoming students. They also are valuable resources for sharing the iSchool experience and connecting students who have similar interests.
If you would like to connect with one of our iSchool Ambassadors, please contact Recruiting Specialist Victor Jones.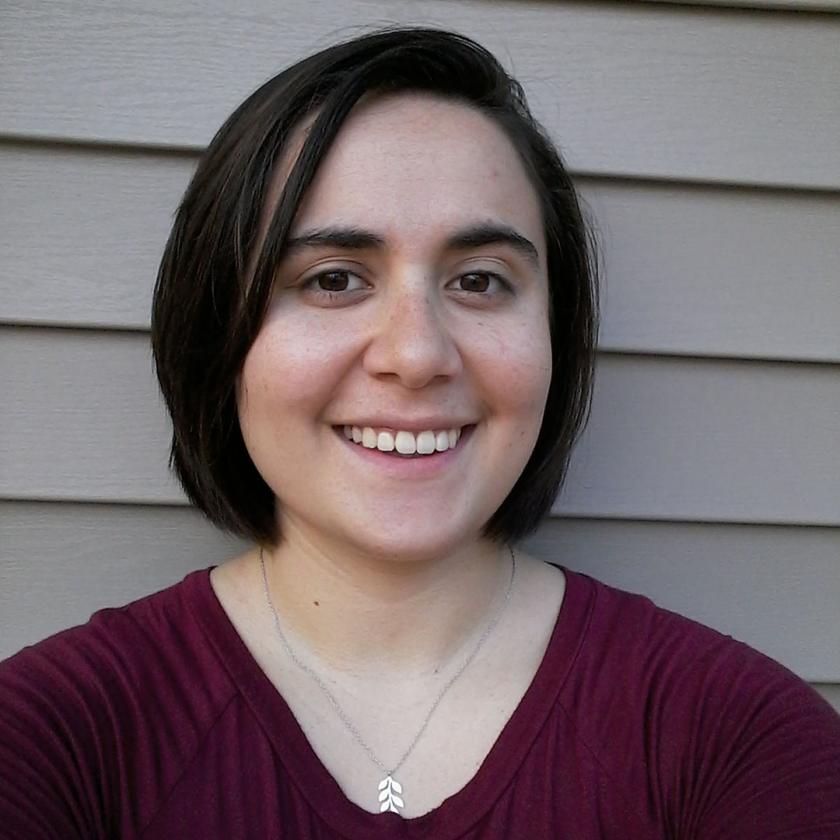 Xena Becker, MS/LIS student
I am interested in instruction and special collections. I became interested in special collections after taking a class on book history during my undergraduate degree at New York University, where I majored in comparative literature and minored in education. I chose the U of I because I grew up in Evanston, IL, and was eager to move somewhere closer to home and a little quieter than New York City. I currently work at the Rare Book and Manuscript Library and the Scholarly Commons, which allow me to explore my interests in book history and digital humanities. I am a member of several clubs at the iSchool, including the Queer Library Alliance and the iSchool Students of Color.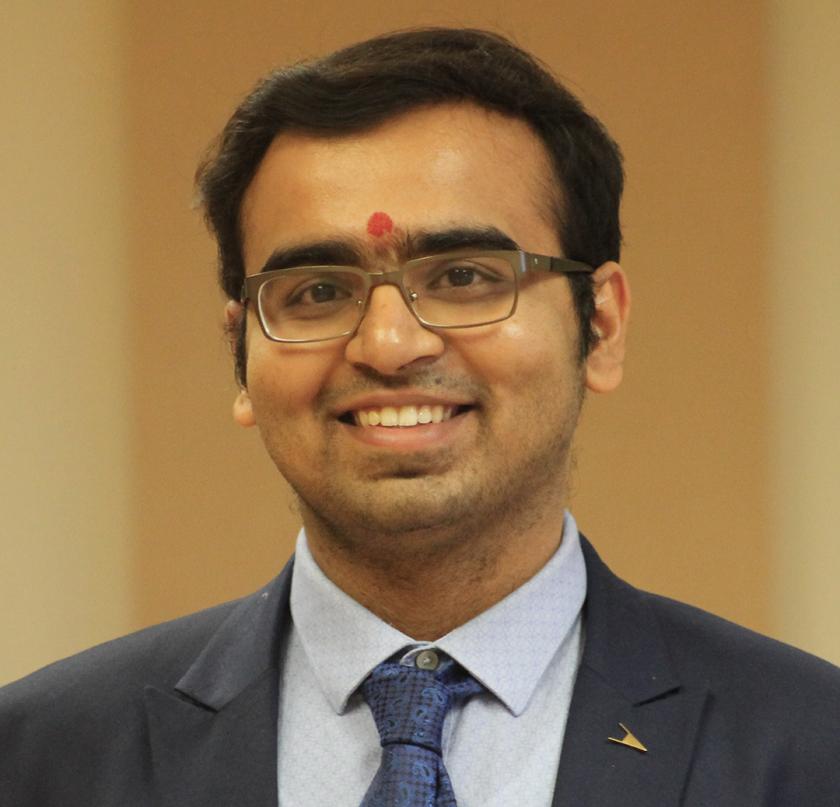 Gaurav Dharra, MS/IM student
I was born and raised in Mumbai city, India. After earning my Bachelor of Engineering in electronics and telecommunication from the University of Mumbai, India, I spent three and a half years in Deloitte USI, as a technology analyst and consultant, then came to Illinois to earn my MS degree. I chose the U of I because of its excellent reputation and ranking. While here, I am working as a graduate assistant in the Grainger Library and as a data management intern at Enterprise Works in the Research Park. My interests are in data science, machine learning, and data analytics. I will be interning with Deloitte during the summer 2019 as a consultant in the analytics domain.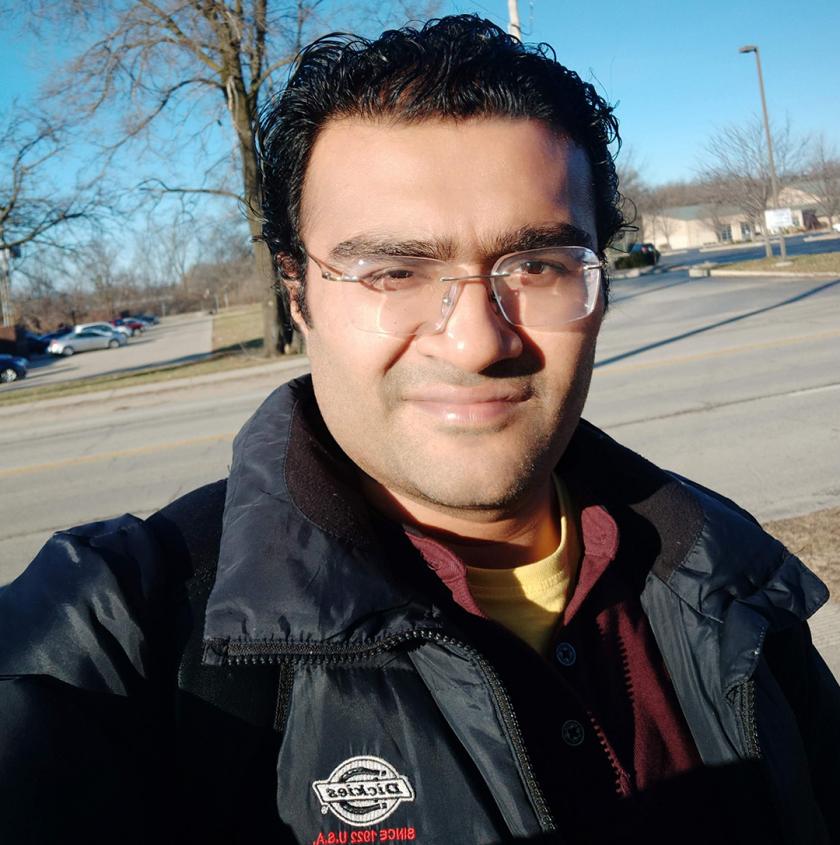 Sayantan Dutta, MS/IM student
I was born and raised in the city of Kolkata in the state of West Bengal in India. I earned my B.Sc in physics and B.Tech in instrumentation and electronics from Jadavpur University in Kolkata. I worked as a software developer for around eight years in different global MNCs. During my professional life, I was involved with Loreto Home in Kolkata as a voluntary social worker teaching school children on weekends. I choose the University of Illinois to pursue my MS/IM degree because of its excellent data science curriculum and world class faculty. My interests are in the field of machine learning and data science. At Illinois I am a member of student dining community.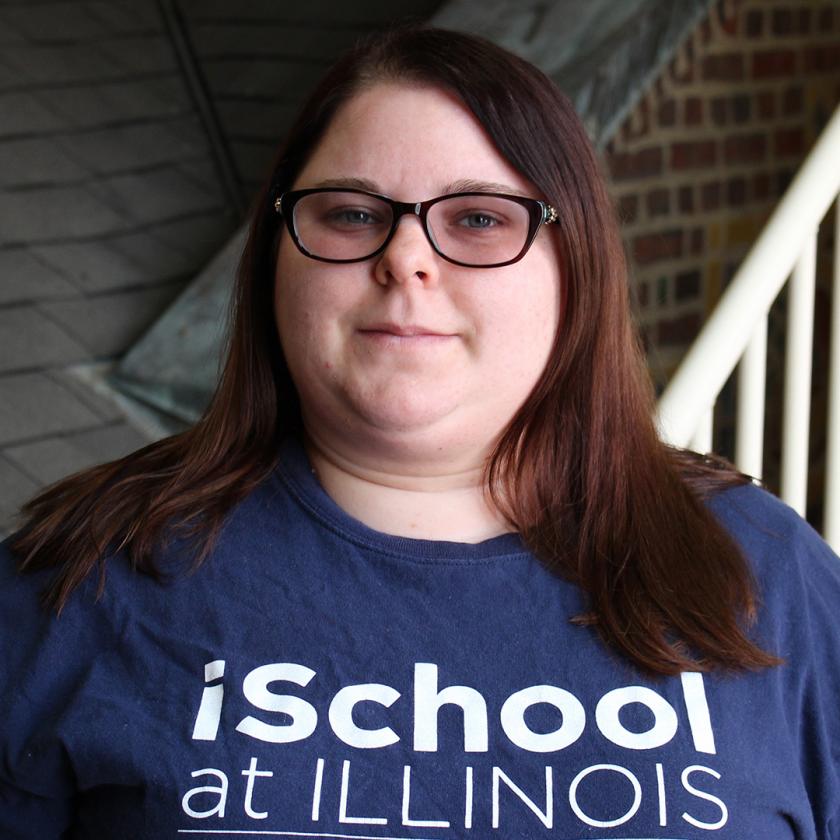 Becky Graham, MS/LIS student
I completed my BA in English, with a minor in information systems-database design, at Western Illinois University-Quad Cities. At the U of I, my focus is on library instruction/information literacy in an academic library setting, with a specific interest in working with the Woking-Class First Generation (WCFG) college student population. I am the chair of the ALA Student Chapter's ACRL Committee and a member of the ALA Professional Development & Conference Committee. I am a circulation assistant at the U of I Law Library and a research assistant for one of the librarians at the Social Science, Health, and Education Library. I also volunteer in the Circulation Department and the Computer Lab at The Urbana Free Library.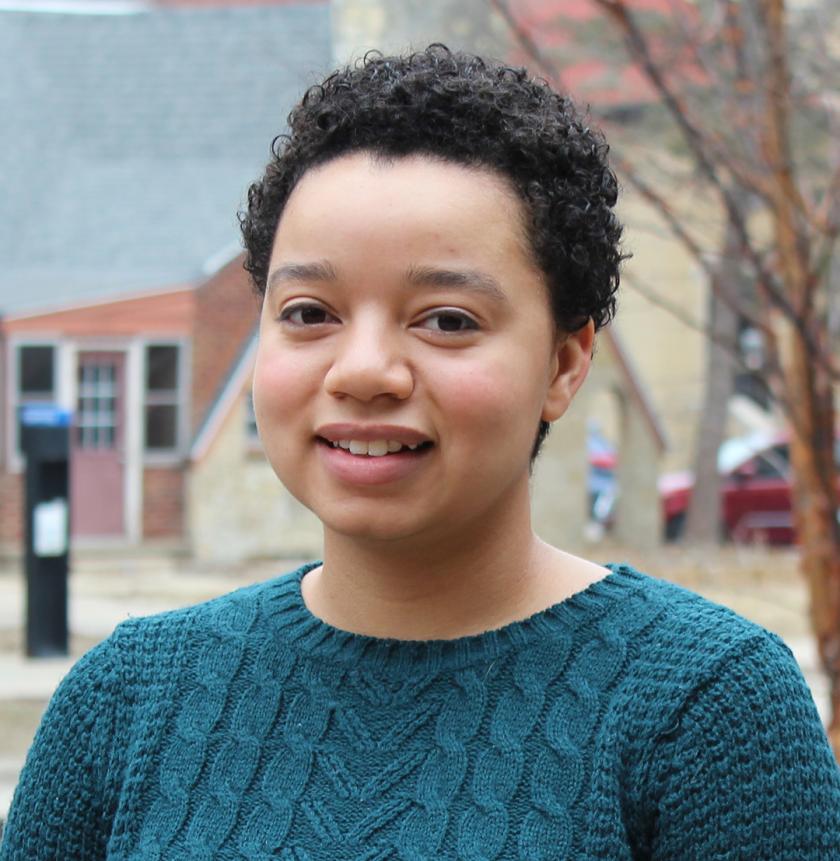 Monica Hoh, MS/LIS student
I'm from Albany, NY. After earning my BA in theatre and women's studies from Colgate University, I decided to pursue library and information science at the iSchool. My main interests include youth services, diversity in LIS, and metadata/cataloging. I currently work in the main library as the Office of Information Literacy's graduate assistant. I'm also the leader of the iSchool Stitch N Bitch group, as well as an active member of the iSchool Students of Color. Outside of the iSchool, I'm also involved in community theatre and swing dance.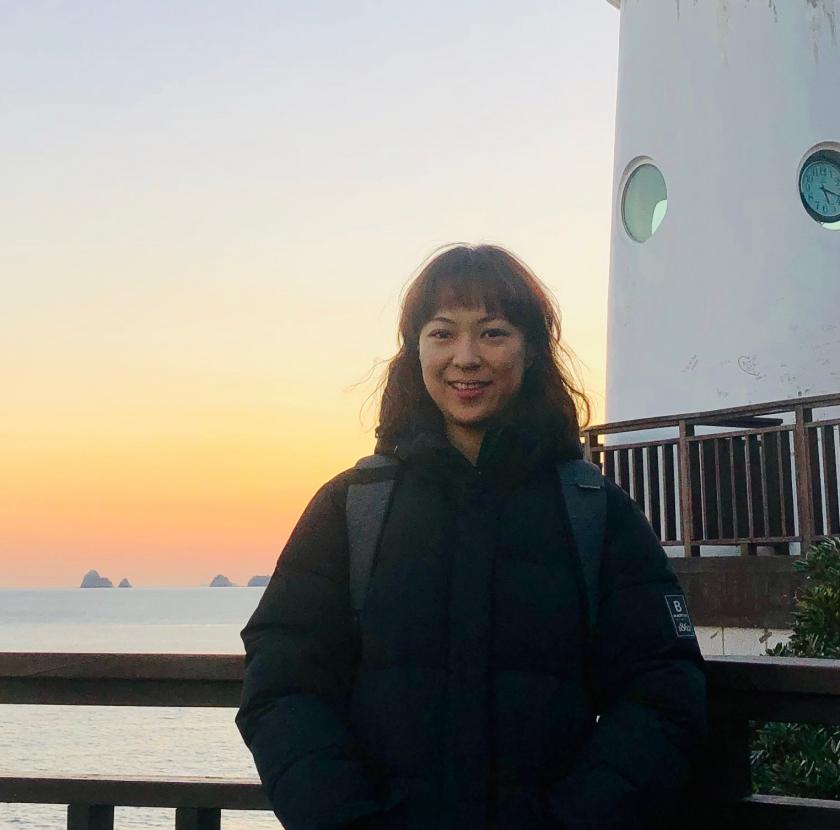 JinKyung Lee, MS/LIS student
I was born in South Korea. I have bachelor's and master's degrees in musicology from Seoul National University and the University of Georgia. I studied Renaissance and contemporary music. I worked in the library's cataloging department for musical materials at the University of Georgia. My research interests and work experience are in the areas of special collections and cataloging. I came to the U of I because the iSchool has a great curriculum and offers diverse working opportunities. Currently, I am working at the Sousa Archives and the Center of American Music and the Music and Performing Arts Library.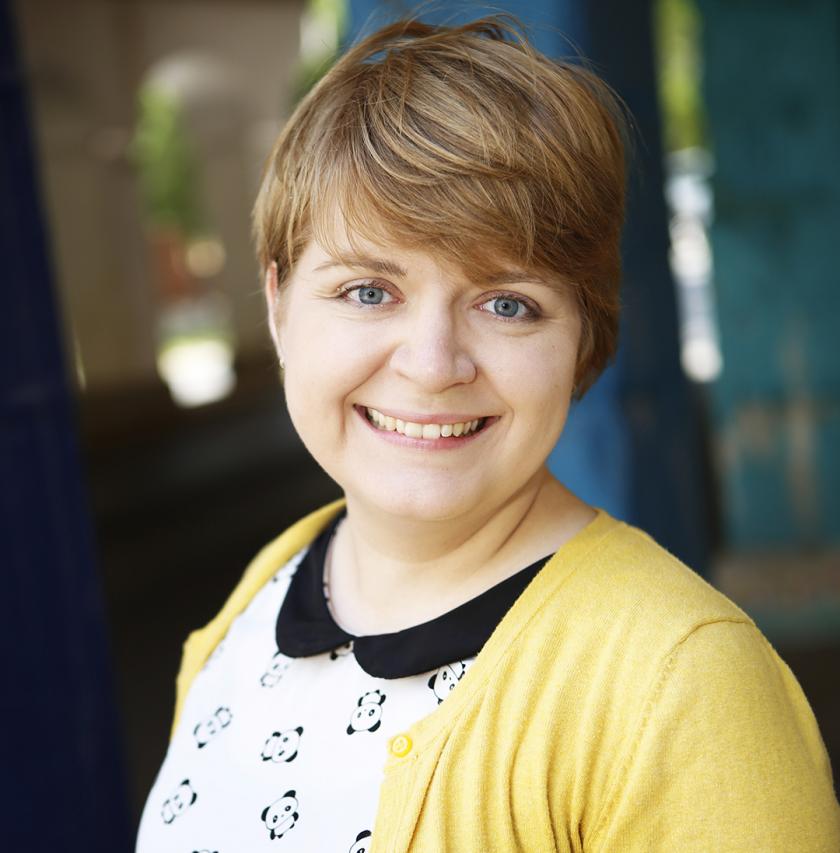 Kiri Palm, MS/LIS student
I'm from Chicago. I worked in the financial industry before dropping everything to pursue a career as a public youth librarian. I'm a graduate assistant for the iSchool Help Desk and a teaching assistant for the Information Technology & Design department. I graduated from Southern Illinois University at Carbondale with dual bachelor's degrees in theatre and German studies. Currently, I'm serving as the publicity coordinator for the Progressive Librarians' Guild and I'm a steward to the Graduate Employees' Organization. In my infinite free time, I volunteer at the Center for Children's Books, watch terrible movies, and talk about my cats.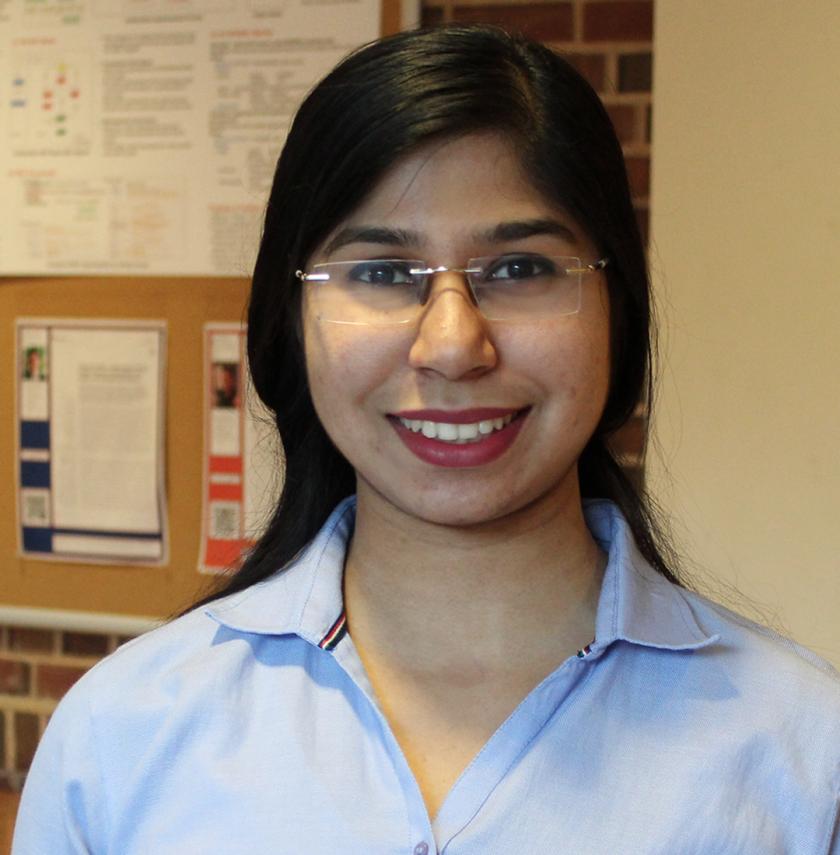 Jyotika Roychowdhury, MS/IM student
I was born and brought up in Mumbai, India. After completing my BE degree in electronics and telecommunication engineering from Mumbai University, I spent around a year and a half working at Tata Consultancy Services as an Assistant System Engineer. I chose the U of I because of its sterling reputation. Further, the MS/IM program offers a wide range of electives which gives me the flexibility to direct my studies towards my area of interest, business and data analytics. Besides working as a teaching assistant for Sociotechnical Information Systems, which is one of the required courses for the MS/IM program, I am also a representative of the Student Advisory Board.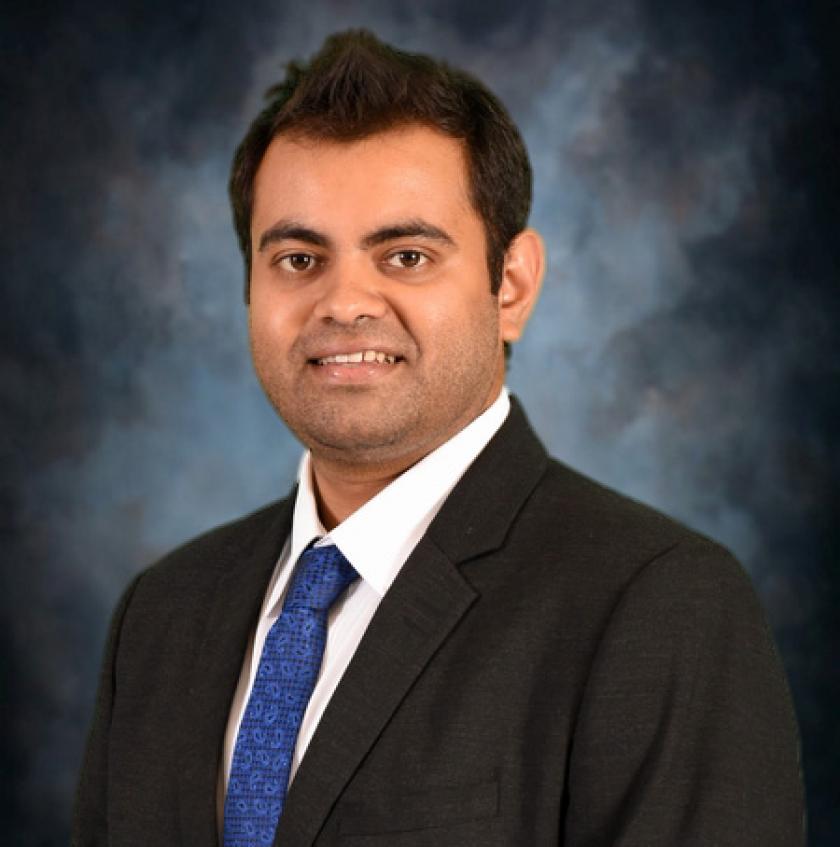 Devashish Sahay, MS/IM student
I am from Ranchi, India. My bachelor's degree is in electronics and communication engineering. Before coming to the U.S., I worked for Tata Consultancy Services based out of Pune. At Illinois, my focus is on analytics and consulting. I am working with a professor on a project that is aligned to my interests and enables me develop new skills and act independently. I am also part of student leadership at the iSchool and serve as the student representative on the Diversity Committee. Additionally, I am involved with GLOBE, a platform to connect with other international students, as well as the Indian Graduate Student Association. This summer I will be interning with PwC as a consultant.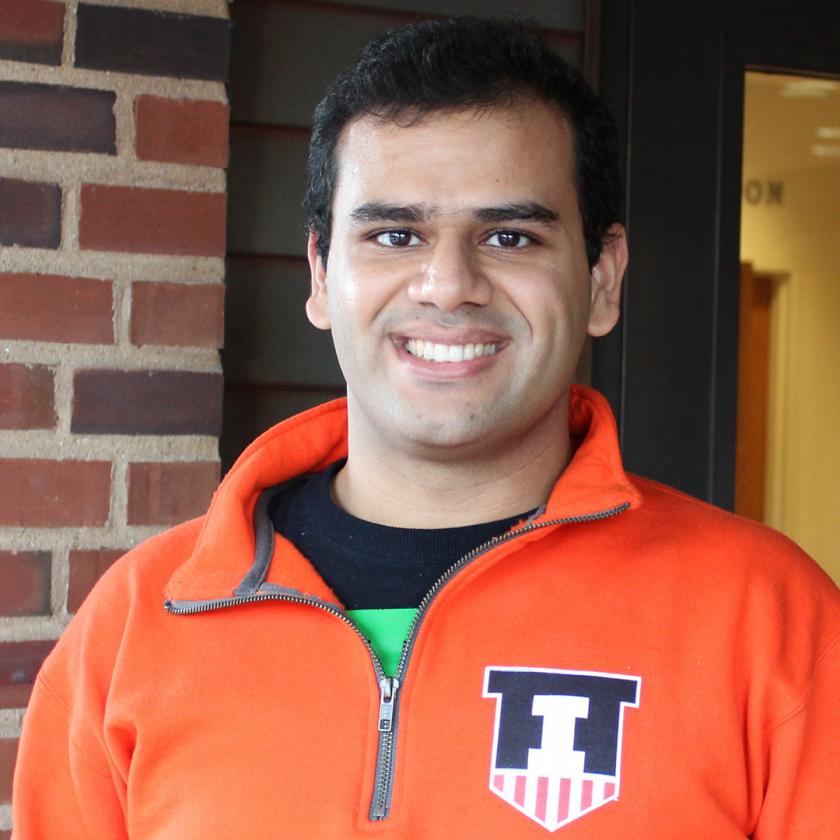 Raghav Sethi, MS/IM student
My focus is information consulting and business analytics. I spent over a year working in risk advisory at PricewatehouseCoopers (PwC) Consulting in India. I completed my BS in computer science engineering. Currently I am a working as a consultant with Illinois Business Consulting (IBC), the largest student run consulting group in the country. I am a teaching assistant for a business analytics course and a graduate assistant at the Main Library and Gies Business School. This summer, I will be a risk and financial advisory intern for Deloitte in Chicago. I am an elected student representative on the Admissions Committee. I have traveled to 27 countries and love to meet and make friends with people from different ethnicities.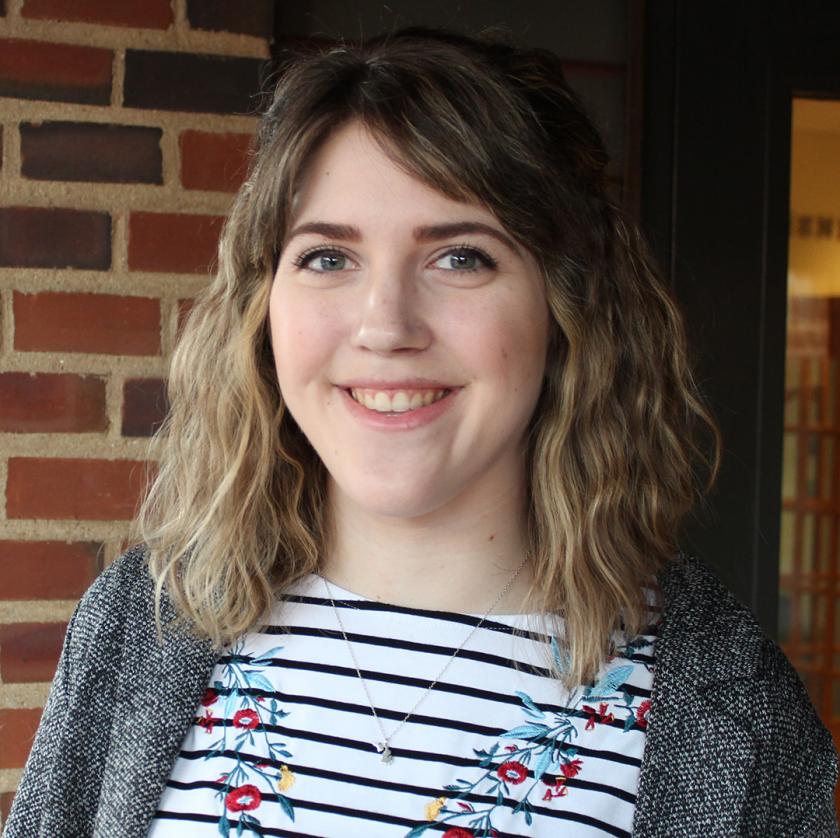 Courtney Smith, MS/LIS student
I'm originally from Michigan and grew up near Lansing. I graduated from Michigan State University in 2018 with a BA in political science and history. As an undergrad, I worked in multiple departments in the MSU Libraries, including Government Documents, Interlibrary Loan Services, Special Collections, and the Area Studies' Africana Collection. My interests lie in archives and special collections, metadata, access, and digital collections. I am a graduate assistant at the Agricultural Communications Documentation Center at the Funk ACES Library. I also hold graduate hourly appointments at the Illinois History and Lincoln Collections in the Main Library and in Facilities Information Resources at Facilities and Services.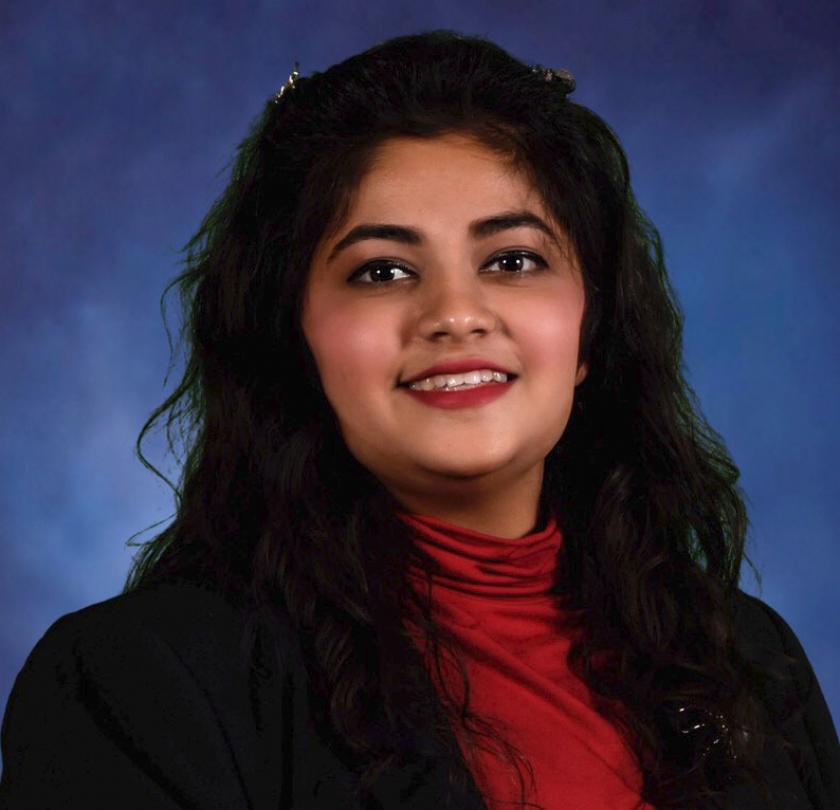 Shraddha Srivastava, MS/IM student
I was born and raised in the city of Nawabs-Lucknow in Uttar Pradesh, India. My research interests are data science and analytics. My bachelor's degree is in information technology, with a focus on artificial neural networks, from Harcourt Butler Technical University, Kanpur. As an undergraduate, I found my passion for neural network and predictive modelling. I work as an instructional design assistant at Illinois Gies College of Business, where I design and statistically analyze the iMBA courses provided by the University. I chose the University of Illinois because of the flexibility in its course framework and also due to the Research Park, which holds a mammoth number of corporate opportunities for students.