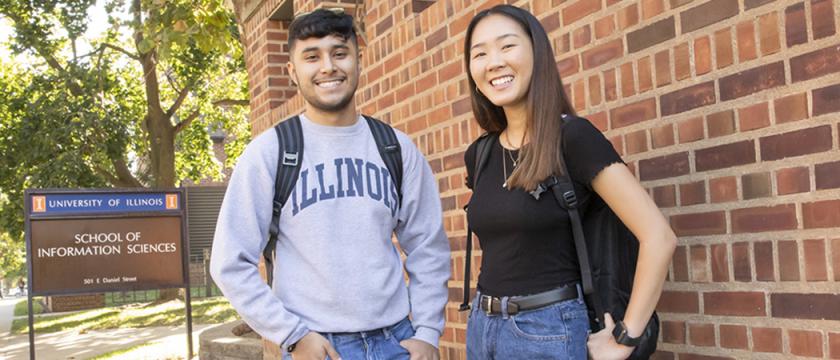 First-time applicants
Students who will be entering the University of Illinois for the first time (first-year and off-campus transfer students) should apply through the Office of Undergraduate Admissions. Please contact Admissions with questions about the application process, requirements, and visits. Specific questions about our program may be directed to bsis-admissions@illinois.edu.
Current undergraduates (ICT)
If you are a current University of Illinois undergraduate student and wish to change your major to information sciences, please review our Intercollegiate Transfer (ICT) process. You are encouraged to sign up to receive emails for interested students and contact iSchool advising with any questions.