Lettycia Terrones' preliminary examination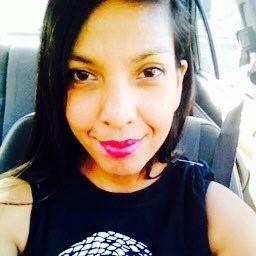 PhD student Lettycia Terrones will present her proposal defense, "A Chicana's Imaginary of the Picturebook." Terrones' preliminary examination committee includes Assistant Professor Elizabeth Hoiem (chair and director of research); Associate Professor Kate McDowell; Associate Professor Sarah Park Dahlen; and Karen Mary Davalos, professor at the University of Minnesota, Twin Cities.
Abstract: A Chicana's Imaginary of the Picturebook investigates the aesthetics and theoretics at play in the works of contemporary Chicanx picture books, 1990-2022. Working from a range of interdisciplinary theoretical frameworks, including Cultural Studies, Critical Ethnic Studies, Chicana Feminist Theory, and Picturebook Theory, this dissertation critically describes how Chicanx life is artistically rendered in the picturebook art form. To achieve this critical description, I use surface reading and autohistoria-teoría methods to develop an approach toward evaluating Chicanx children's literature that bridges the gap between an interpretation emphasizing the aesthetic autonomy of the object of study (the composition and form of the Chicanx picturebook) and my own Chicana subjectivity and cultural intuition that give shape to my interpretive lens. My interpretive lens articulates a Chicana Feminist Epistemology, i.e., a research process drawing from personal, professional, and collective experience, community memory, and existing interdisciplinary research. What I hope to achieve in developing this approach to evaluating Chicanx children's literature, and by extension, works of literature for youth created by minoritarian people, is a counterpoint against and beyond liberal multicultural ideologies that have historically dominated the study of racialized and ethnic children's literature in the field of Library and Information Science (LIS). By claiming a space for evaluating Chicanx aesthetics in picturebooks, my project aligns with larger efforts to incorporate Ethnic Studies and critical theory into the LIS curriculum. In this way, my project offers a critical intervention that seeks anticolonial and liberatory politics through the study and praxis of aesthetic practice/moves.
Questions? Contact Lettycia Terrones