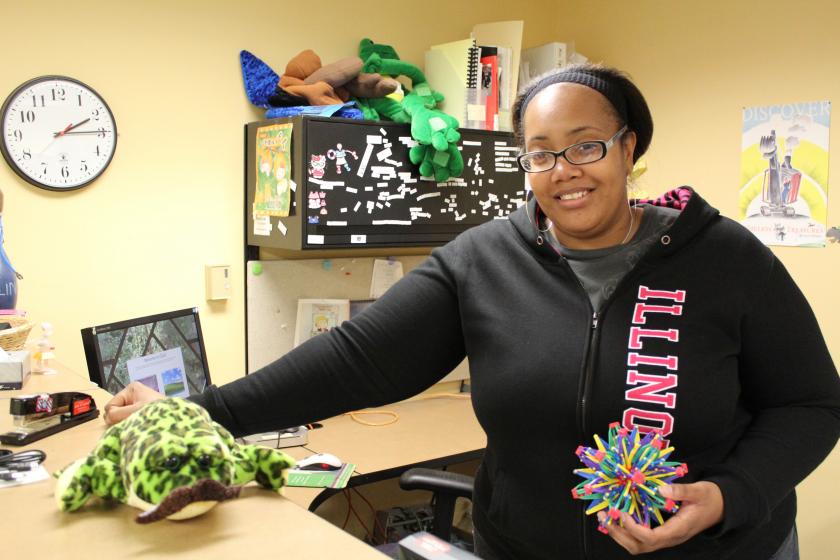 [image1-right]When master's student Kinyetta Nance started working at the U.S. Army Corps of Engineers as an intern in high school, she thought it would be a way to explore interests in engineering. Instead, it revealed her desire to be at the intersection of people, technology, and information, paths that meet squarely in the field of library and information science.
While she studied sociology as an undergraduate student, Nance continued to work at the U.S. Army Corps of Engineers, where her interests and skills were utilized in the sociocultural branch of the Construction Engineering Research Laboratory. As she worked on open-source data mining projects about Afghan and Iraqi culture, Nance recognized that all of the work in her department surrounded information.
"I've always loved information, and I see how it intersects with technology and with people. When I was thinking about graduate school, I couldn't find a good program for studying how sociology, technology, and people interact. But then I started talking to a coworker at the U.S. Army Corps of Engineers who had a degree from GSLIS. I asked a lot of questions about library and information science and investigated the program, and I thought, I should do that," she said.
Nance brings to GSLIS not only a background in sociology and data mining, but also a passion for technology and entrepreneurship that started as a child. During her undergraduate career, she taught herself the principles of Internet marketing. Since then, Nance has built several personal online businesses, from promoting musicians to creating a coupon aggregation site and running Internet marketing campaigns.
Most recently, Nance's innovative mind was at work developing ideas for the Mozilla Ignite Challenge. Hosted by Mozilla and the National Science Foundation as part of the US Ignite Initiative, this contest encourages innovators to develop public-benefit applications using high-speed, next-generation networks. Nance submitted five ideas for apps in the contest's first round, all of which are designed to help entrepreneurs enhance productivity and achieve success. Her proposals range from a Personal Learning Environment (PLE) Recommendation Tool, which helps business users determine, learn, and aggregate the best web 2.0 resources for their specific needs, to her personal favorite, an online training center for entrepreneurs called Passion Idea Customer Product Team Advice Money (PICPTAM).
"I did an independent study with [GSLIS Research Associate Professor] Jon Gant about meeting the information needs of entrepreneurs," Nance said. "One idea that I had was for an entrepreneurship portal where people with a variety of different interests—not just technology related—could learn."
This particular idea stemmed from Nance's own frustrations with trying to find information about running personal businesses. "I've always wanted to be an entrepreneur, but I spent a lot of time trying to find the right information and learn where to start," she explained. "If there was one centralized location where you could find information that was also interactive, fun, hip, and hot from people with real experience, it wouldn't be just boring info. I wanted something more engaging and interpersonal, where I could give people the resources and information they need to build any kind of business they want."
To Nance, it makes perfect sense to combine her interests in business and technology at GSLIS and in the Mozilla Ignite Challenge. As she realized years before, it all surrounds information.
"At the end of the day, you can build an application, but that application needs information to feed into it. Even with my entrepreneurial portal, we can aggregate content, but how can I update that information? How do I track information and preserve it as the platform grows? All of that is taught right here at GSLIS. Data curation, preservation—all of those concepts are at the root of any web app," Nance said.
While Nance has been a self-starter her whole life, she strongly believes in the value of teamwork and encourages GSLIS students and faculty to foster a community of innovation and idea sharing. "I'm only one person. I may have Internet marketing skills, but I don't have coding skills yet," she said. "I know I'm not the only person at GSLIS with these interests, and I think we could really make a name for ourselves by tapping into a culture of collaborative teamwork."
Nance plans to graduate with a master's degree from GSLIS and a minor in strategic information management from the College of Engineering in December 2012. She hopes to work at or own a technology-oriented company in the future, but immediately after GSLIS, Nance would like to start a PhD program to further her understanding of information. Ultimately, her goal is to help prepare future generations of entrepreneurs to pursue and fulfill their dreams.
"My primary concern is teaching generations of young people about information and the resources that they can use to get what they want, especially when it comes to entrepreneurship, because I wish I had more guidance," she said. "I'd like to teach people how to use online resources to better their circumstances, their situations, and to get access to the things that they need."