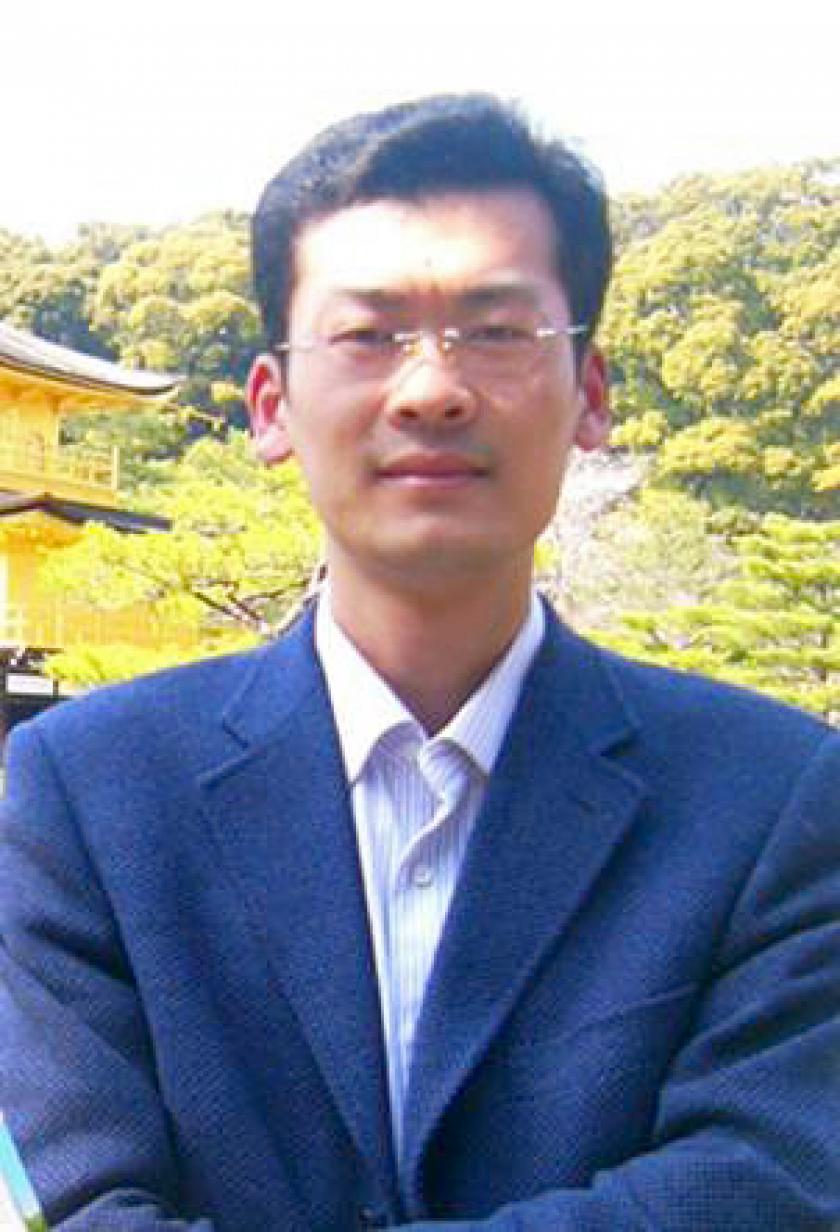 GSLIS welcomes Xiaoguang Wang as a scholar-in-residence for the 2013-2014 academic year. Wang is a professor in the School of Information Management at Wuhan University (WU) in the Hubei Province of China. He looks forward to continuing his research at GSLIS, particularly in the area of semantic publishing, and he plans to collaborate with GSLIS faculty who share his research interests.
Wang's interest in visiting GSLIS stems both from the School's reputation of excellence and his shared research interests with Interim Dean and Professor Allen Renear.
"We are very pleased to have Professor Wang join us for the year. His impressive work in the areas of semantic publishing and annotation has deep connections with research and teaching projects at GSLIS and the University Library. These are extremely important topics that are receiving a lot of attention—we'll be learning a lot from each other," said Renear.
At Wuhan University, Wang has taught courses including Introduction to Digital Publishing, Management Information Systems, Information Systems Engineering, and Digital Asset Management. In addition to these subjects, his research interests include digital humanities, semantic publishing, semantic annotation of scientific and cultural objects, scientific communication based on semantic technologies, and analysis of knowledge and social networks. He published his first book, Digital Asset Management, earlier this year.
Wang began teaching as a lecturer at WU in 2007. After leaving for one year to complete a post-doctoral fellowship at Ritsumeikan University's Digital Humanities Center for Japanese Arts and Cultures in Kyoto, Japan, he returned to WU as an associate professor. He was promoted to full professor in 2012. Before joining the faculty, Wang was a student in WU's School of Information Management, earning a bachelor of arts in information management and information systems, a master of arts in informatics, and a PhD in management science and engineering.