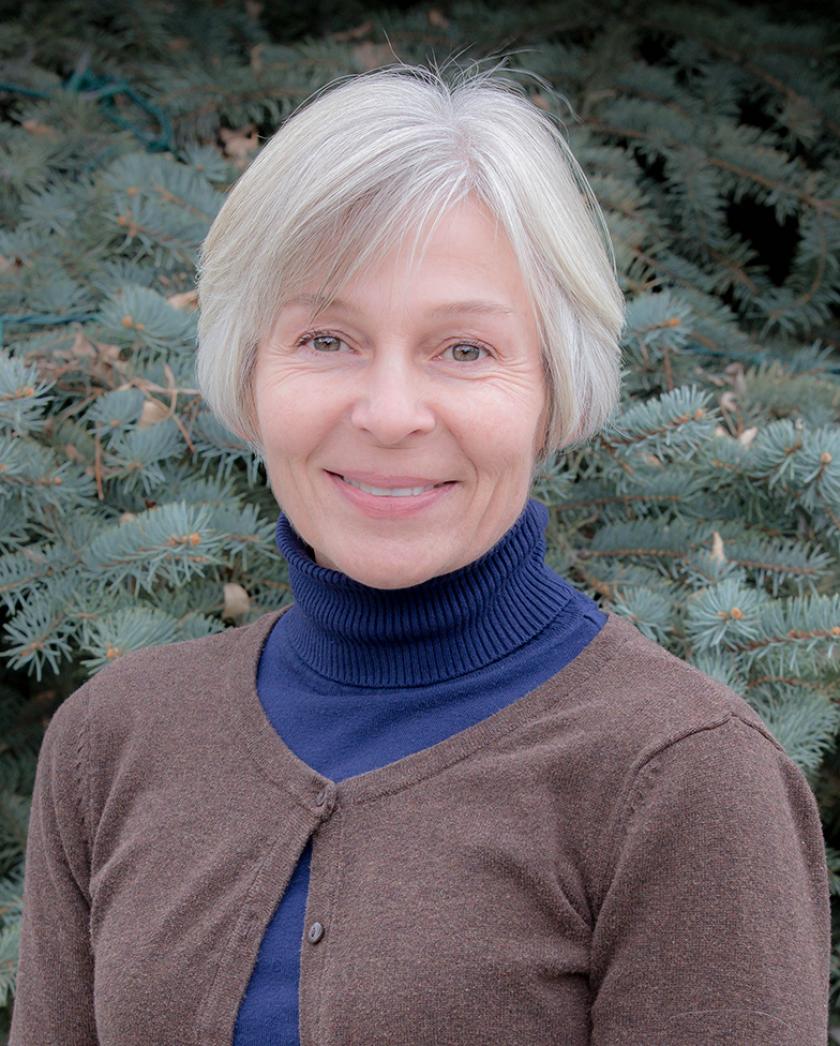 In a small town in western Montana, Wendy Campbell turned a difficult situation into an opportunity to show her fellow citizens how libraries are vital to communities as safe places for education and communication. For her efforts, Campbell, director of the Darby Community Public Library, has been named the 2016 recipient of the Robert B. Downs Intellectual Freedom Award, given annually by the faculty of the School of Information Sciences at the University of Illinois at Urbana-Champaign and cosponsored by Libraries Unlimited.
Earlier this year, the Darby Library hosted a series of lifelong learning cultural programs for its service community of 4,000 people. As described in Campbell's article in American Libraries, one of the three programs, "Perspectives on Islam," sparked strong protest by several community members. In response, Campbell met with the library board and spoke with several groups—including library staff and volunteers, library patrons, community leaders, the local school board, high school teachers and administration, the county sheriff's office, the state librarian, and the Office for Intellectual Freedom—to find a way to hold the program and help expand cultural awareness in her community. The commitment she received from these groups supported her steadfast efforts.
Campbell's unwavering resolve to turn the controversial event into a success paid off. On March 9, 2016, so many people turned out for the presentation by Samir Bitar, a lecturer of Arabic language and cultures at the University of Montana, that library officials were forced to turn back the overflow at the door. Campbell set the stage with her welcome:
Libraries are vital to our communities as safe places for education and communication. This program is one of three in a series on historical and contemporary cultures. Tonight we learn of the culture of Islam. I will be honest with you that the culture is intrinsically tied to its religion, so you will also learn of this religion tonight. Libraries do not promote or condemn. We offer opportunities for education. It is a safe place where we come together for respectful and peaceful discourse.
James LaRue (MS '81), director of the American Library Association's Office for Intellectual Freedom and executive director of the Freedom to Read Foundation, noted in his letter nominating Campbell for the award, "At a time when libraries are seeking greater civic engagement, at a time when many of us are looking for more meaningful and dignified discourse, Campbell's approach proved to be definitive: the speaker was welcomed warmly, listened to attentively, and questioned respectfully. The library, meanwhile, secured its position in the community as a force for education that neither promoted nor condemned various ideas, but provided a safe and courteous forum for their consideration."
A reception to honor Campbell will take place during the Midwinter Meeting of the American Library Association in Atlanta, Georgia, on Saturday, January 21, 2017, from 5:30 - 7:30 p.m. in Room A-703 at the Marriott Marquis Hotel. Libraries Unlimited provides an honorarium for the recipient and cosponsors the reception.
The Robert B. Downs Intellectual Freedom Award is given annually to acknowledge individuals or groups who have furthered the cause of intellectual freedom, particularly as it affects libraries and information centers and the dissemination of ideas. Granted to those who have resisted censorship or efforts to abridge the freedom of individuals to read or view materials of their choice, the award may be in recognition of a particular action or long-term interest in, and dedication to, the cause of intellectual freedom. The award was established in 1969 by the iSchool's faculty to honor Robert Downs, a champion of intellectual freedom, on his twenty-fifth anniversary as director of the School.
With Libraries Unlimited, an imprint of ABC-CLIO, assuming cosponsorship of the award in 2012, ABC-CLIO has been dedicated to supporting the Downs Award for more than thirty years. As a publisher committed to advancing library professional development and independent critical thought, Libraries Unlimited and the entire ABC-CLIO family are strong advocates of intellectual freedom rights and the dissemination of all ideas. The iSchool at Illinois is very honored to share sponsorship with Libraries Unlimited and appreciates the contributions it and the other imprints of ABC-CLIO have made in defending intellectual freedom through the years.