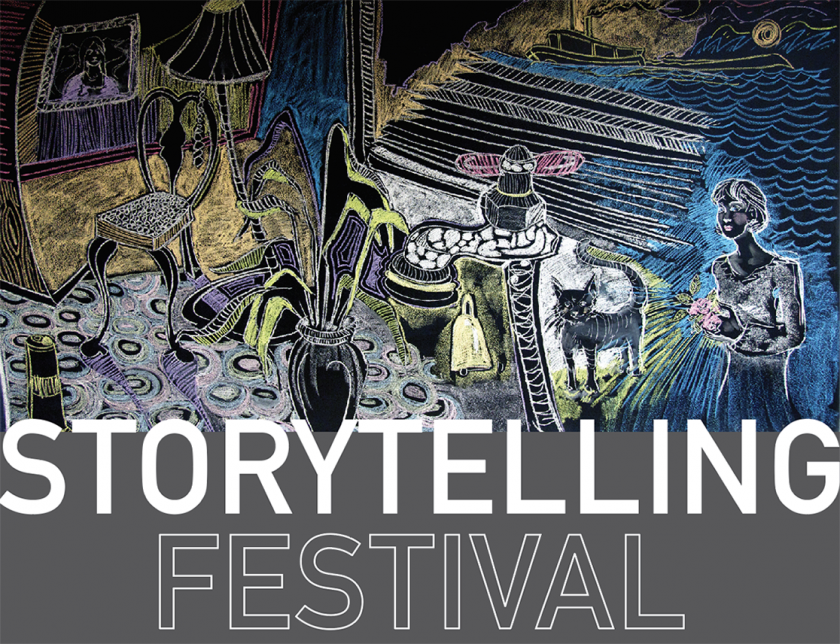 The Center for Children's Books (CCB) will host the 2017 Storytelling Festival on Saturday, April 15, from 7:00-9:00 p.m. at the iSchool, Room 126. Coordinated this year by Associate Professor Kate McDowell (PhD '07) and MS/LIS student Sarah Sahn, the festival will feature both new performers and returning seasoned storytellers who will share age-old folklore, personal stories, and everything in between.
The festival is proud to present the following storytellers and the stories they have selected:
"Fantaghiro the Beautiful," presented by Julia Neal
"Gina the Giant," presented by Rachel Johannigmeier
"Old Sultan (faithful dog)," presented by Christine Young
"The Marriage of the Mouse," presented by Emily Neal
"The Lost Years of Gilgamesh: Before the Epic," presented by Rob Chappell
"St. Guinefort", presented by Maisie Iven
"Into the Woods," presented by Robin Higgins
"Old Man Douglas and the Tale of the Jackalope," presented by Erin O'Neall
"The Stonecutter," presented by Kate McDowell
"This year's festival will bring together tales from Mesopotamia, Japan, and feminist folktale adaptations. Expect to see several loyal and faithful dogs, conversations with powerful beings like the sun and the wind, and the story of the invention of cowboy boots," said McDowell.
The cost for general admission is $5 and is $3 for students with a student ID. Tickets can be purchased at the door beginning at 6:15 p.m. Some material will not be appropriate for children.
For more information, or if you need a special accommodation to fully participate in this event, please contact the CCB at (217) 244-9331 or ccb@illinois.edu.