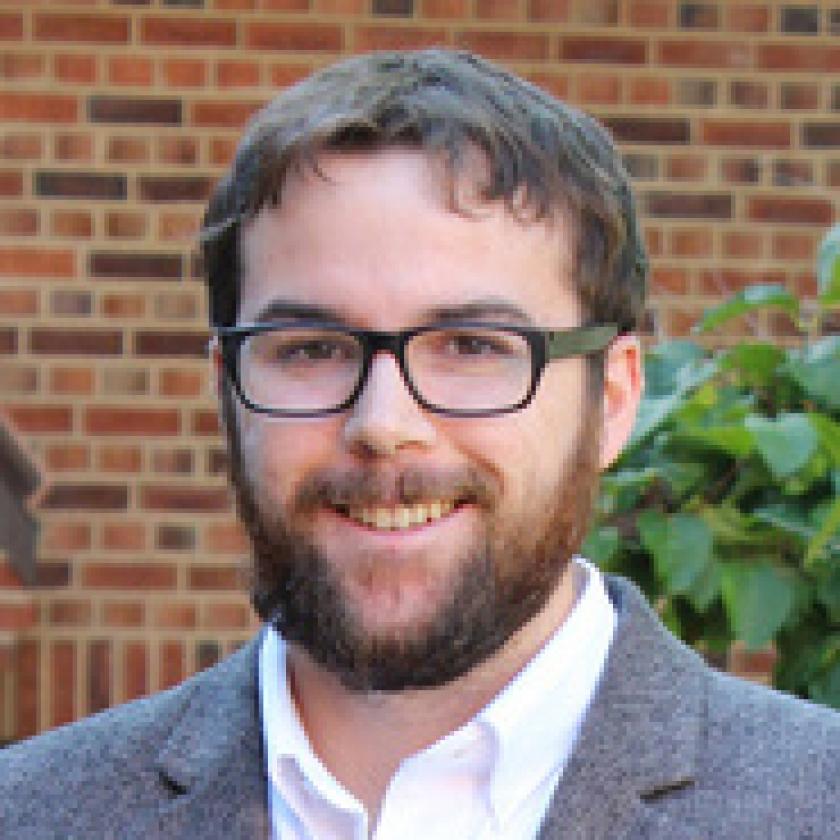 With a passion for making books accessible to anyone at any age, Justin Williams made it his mission to seek a career in a library that would allow him to connect with others and make an impact in their lives through the use of stories and information. Williams is set to graduate this May and has a job lined up at as a teen librarian for the White Oak Library District in Lockport, Illinois.
Why did you decide to pursue an LIS degree?
I wanted to pursue a master's in library and information science because I've always found my home in books. They've taken me places I could never go without them, and I feel that my reading habits over my lifetime have made me a better person. I've found my passion in reading, and some of the ideas that authors have given me have helped shape my thinking for the better over the years. I'll never forget being given a copy of On the Road by Jack Kerouac. It changed my life. I want to be able to give someone else a book like that. No matter what it does . . . create memories, change their way of thinking, make them take a leap of faith . . . whatever it is, I want to be a part of it.
Why did you choose the iSchool at Illinois?
I chose the iSchool because of its reputation as the best school of its kind in the country. I knew that to get the training it takes to become an effective librarian in any community, I would need to be around individuals who are undertaking only the most ambitious projects in information sciences. I really could not have made a better choice. During my time here, I have had the opportunity to co-author an upcoming scholarly article, work at the Champaign Public Library for practical experience through a practicum course, and network with many of my future colleagues in the field within my classes and social circles.
What particular LIS topics interest you most?
I am particularly interested in the importance of pleasure reading for the young and old. The books we liked as kids gave us practice. They taught us, quite simply, how to hold a book; how to keep focused; how to follow a story, read dialogue, write more elegantly; and a myriad of other useful skills. For those who love reading, those books were our first stories, our first journeys from home, and we may have even found love in them for the first time. Why should we abandon these things when we get older? Sure, reading The Lord of the Rings every summer may be a little less proactive then learning a new language, but should I feel bad about that? Absolutely not. As with old friends, I could never abandon the books that I love—the things that brought me here in the first place.
What do you do outside of class?
Outside of class I am an avid consumer of any kind of stories I can get my hands on. Books, audio books, television, movies, role playing video games, the next game of Dungeons and Dragons—my hands are always full, and my reading lists are never empty. I have also just been hired for my first librarian job as a teen librarian at the White Oak Library District, so I'm very busy traveling there once a week to train until I graduate and begin the position.
What career plans or goals do you have?
My career plan is to work and grow as a librarian for the foreseeable future. I plan to get to know the teens who frequent the library and be a positive force in their lives—to share my passions, watch them grow intellectually, and learn as much as I can from their interests are all certain pros of the position. I really can't be more excited!