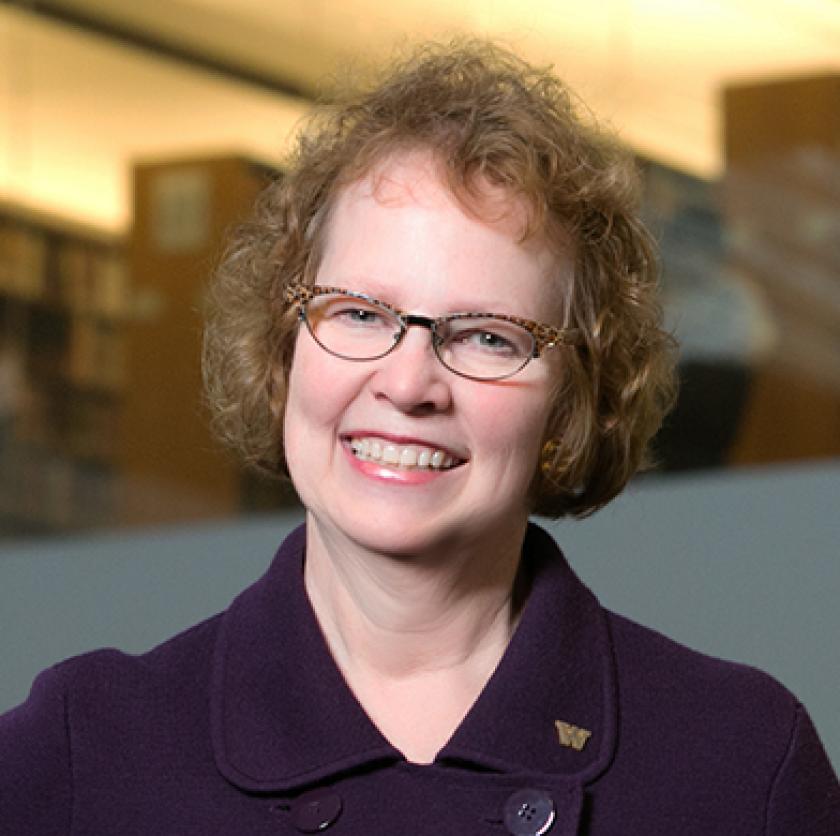 Alumna Lizabeth (Betsy) Wilson (MS '78) will deliver the 2017 iSchool Convocation address. The event will be held on Sunday, May 14, at 9:30 a.m. For those who would like to watch the ceremony online, live video will be available as well as archived for future viewing.
Wilson is vice provost for digital initiatives and dean of University Libraries at the University of Washington (UW). Prior to joining UW in 1992, she worked for the University of Illinois at Urbana-Champaign Library, most recently as assistant director of libraries for undergraduate and instructional services.
She has published and presented widely on information literacy, teaching, learning, and technology; cross-sector collaborations; art historiography; global libraries; and assessment and evaluation. She has held numerous leadership positions in the American Library Association (ALA) and the Association of College and Research Libraries (ACRL), including chair of the ACRL Instruction Section, member of ALA Council, and ACRL President. She helped establish the ACRL Institute for Information Literacy which is "dedicated to playing a leadership role in assisting individuals and institutions in integrating information literacy throughout the educational process."
Wilson has served as chair and a member of the Board of Trustees of OCLC and chair of the Orbis Cascade Alliance of academic libraries in the Pacific Northwest, which works to expand information access for scholarship, research, and learning. She is also past chair of the Governing Board of the HathiTrust.
The recipient of several professional awards, Wilson has received ACRL's Hugh C. Atkinson Memorial Award, Miriam Dudley Instruction Librarian Award, and Academic/Research Librarian of the Year award as well as the Margaret E. Monroe Award from the ALA Reference and User Services Association (RUSA). In 2006, she was honored by the iSchool with a Distinguished Alumnus Award.