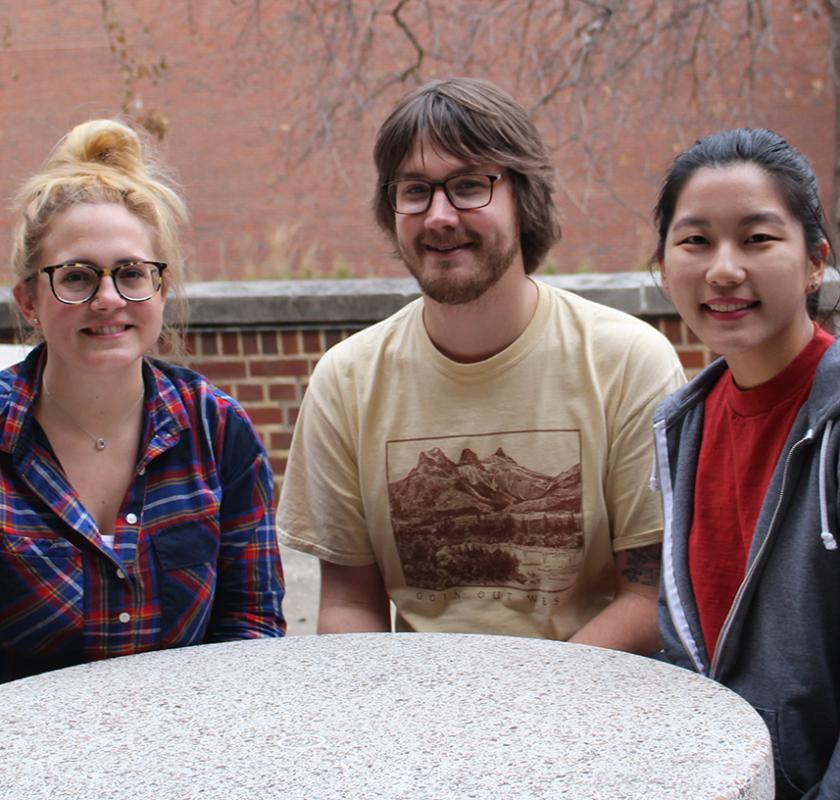 Enrollment at the iSchool has risen to record levels, due to unprecedented growth in the master's programs. Almost 650 applications were received for the Fall 2017 semester in the master's in library and information science (MS/LIS) and master's in information management (MS/IM) programs. Enrollment in these programs currently accounts for 686 of the School's total student enrollment of 746.

"This growth can be attributed in part to a coordinated effort by the recruitment and admissions team to boost acceptances among admitted students, including an email campaign connecting current students to admitted students," said to Moises Orozco Villicana, director of enrollment management. "Our School is poised to build off this record-setting enrollment by expanding on-campus, off-campus, and virtual recruitment efforts. We also plan to implement new and innovative ways to engage with prospective students beyond graduate school fairs."
Among the new efforts implemented by the recruitment and admissions team was Admitted Student Visit Day in March. The attendees included Tom Kuipers, Sharon Han, and Vicki Pietrus, who are now first-year MS/LIS students at the iSchool.
Kuipers earned his BA in history and sociology and MA in history, both from Purdue University. He chose the iSchool for its top ranking, alumni network, and funding opportunities as well as the University's proximity to his family.
"My experience thus far has been great. The course list is exceptional, my classes are interesting, and my cohort is bright, eager, and very motivated to learn and participate," said Kuipers, who also is enjoying the Urbana-Champaign community. "There are lots of cool little shops, interesting events, and a wonderful variety of restaurants." He hopes to find employment in an academic library or archives and eventually work in library administration.
Han graduated from Washington University in 2016 with her BA in archaeology and minors in art history and earth science. She worked as a student shelver at her university's library and held an internship with the Saint Louis Science Center, where she helped create educational programs. Those experiences influenced her decision to pursue an MS/LIS with a focus in public librarianship and youth services.
"Visiting during Admitted Students Day solidified my decision because I learned about the many assistantship opportunities and also met great staff and other prospective students," said Han. "I have really enjoyed my time so far, including all the great lectures, talks, and information sessions. My classes are engaging, and it's clear that the professors really care about their work and teaching the next generation of librarians. I am especially thankful for all the great conversations with my peers. Everyone has their own story to share, and I am excited to listen and learn."
Pietrus earned a BA in English in political science from the University of Wisconsin-Madison. She was a classroom teacher for eight years before making the decision to become a K-12 librarian, which she is pursuing through the MS/LIS program.
"I was so impressed with how organized and plentiful the graduate assistant opportunities were at the iSchool," said Pietrus, who currently is a graduate assistant at University Laboratory High School in Urbana. "No other school provided nearly the same amount of opportunities to get my degree funded. Furthermore, this program had a very real feel of community, and I knew I wanted to be a part of it." Describing her work at Uni High as "my dream come true," Pietrus also plans to complete a practicum in a public library youth services department to see if that might be a good fit as well.