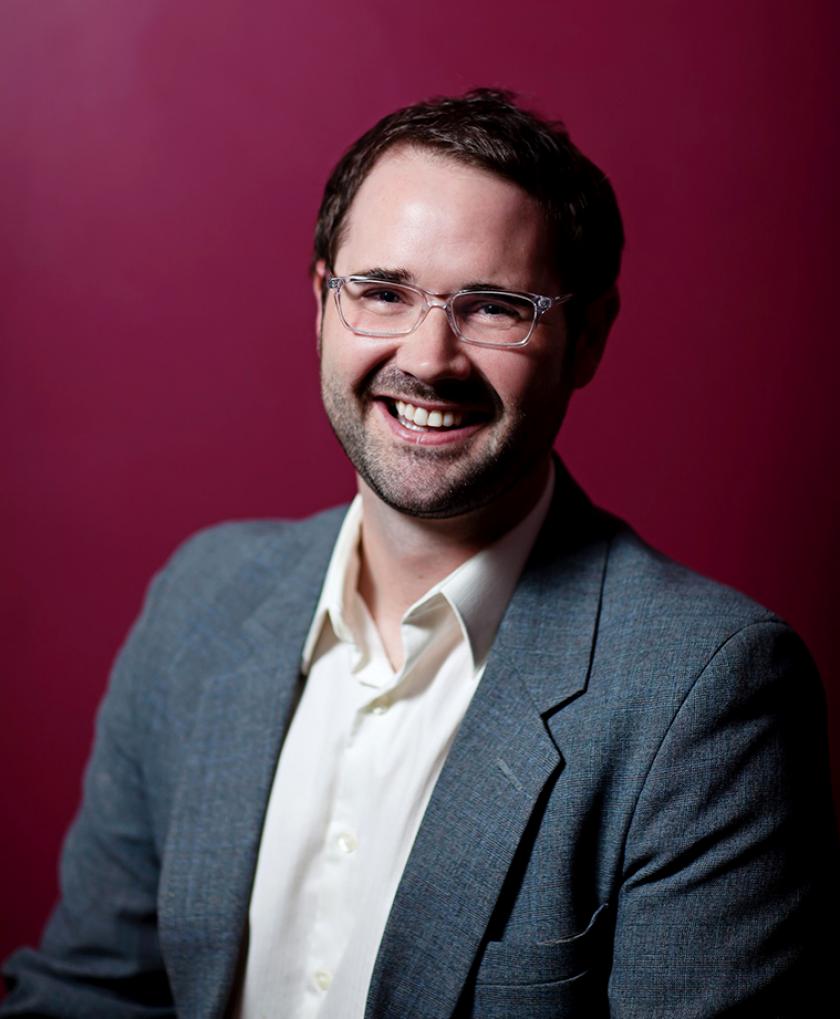 A commitment to library innovations led a small group of librarians, including iSchool alumnus Joshua Finnell (MS '07), to create the Awesome Libraries Chapter. The chapter originated from a working group of the Library Pipeline, a nonprofit organization dedicated to supporting structural changes by providing opportunities, funding, and services that improve the library as an institution and librarianship as a profession. Finnell, head of research and instruction and associate professor in the University Libraries at Colgate University, started the chapter with group members Bonnie Tijerina, researcher at the Data & Society Research Institute in New York, and Robin Champieux, scholarly communication librarian at Oregon Health & Science University.
"We wanted to provide an easy, no-strings attached seed fund for library projects and ideas that often fall outside of mainstream funding models," explained Finnell. "We chose to become a chapter within the Awesome Foundation because it provided us with ready-made infrastructure, a recognizable brand for publicity and marketing, and the flexibility to create and run a chapter in line with our principles and with a global reach."
In 2017 the chapter was launched as a six-month pilot project. According to Finnell, the Awesome Libraries Chapter is one of only four themed chapters that accepts applications from any geographic location.
"Most Awesome Foundation chapters are geographically located in an individual city and consist of approximately ten trustees (often ten friends), all of whom contribute $100 month to fund one project a month for $1,000," he said.
Many of the chapter's early financial sponsors came from the Library Pipeline. Trustees are tasked with discussing and voting on projects each quarter and providing the funding for each project, which will amount to a $300 contribution per trustee for 2018. However, in recruiting and accepting new trustees, the chapter is committed to expanding opportunities for participation.
"Through the generosity of many individuals, several of whom wish to remain anonymous, we were able to create 'sponsored trustee' positions, alleviating the financial barrier of interested and qualified individuals from serving as trustees. As a result, we currently have trustees from around the globe and from almost every sector of librarianship," said Finnell.
The first project that received funding from the chapter is a collaboration between The Warehouse Project & Gallery, a teen arts center, and the Summit (IL) Public Library, in which teens will celebrate the library's upcoming centennial by photographing and interviewing one hundred local residents about the library's importance and impact on the community. The exhibit will be mounted in the library for the celebration.
One of the international projects funded by the chapter is TchadEducationPlus, which aims to collect and digitize materials and distribute them free of charge to reduce the educational divide for approximately 800,000 secondary education teachers and students throughout the country of Chad.
The chapter is currently seeking projects, trustees, and sponsors; more information is available on the chapter's website.
"At the Symposium on the Future of Libraries at ALA Midwinter, Bonnie, Robin, and I will talk about the success and challenges of the chapter and how we envision this model affecting change in libraries and communities," said Finnell. "We will also hold our first-ever live pitch event! We have eight participants from the around the country pitching their best library idea."