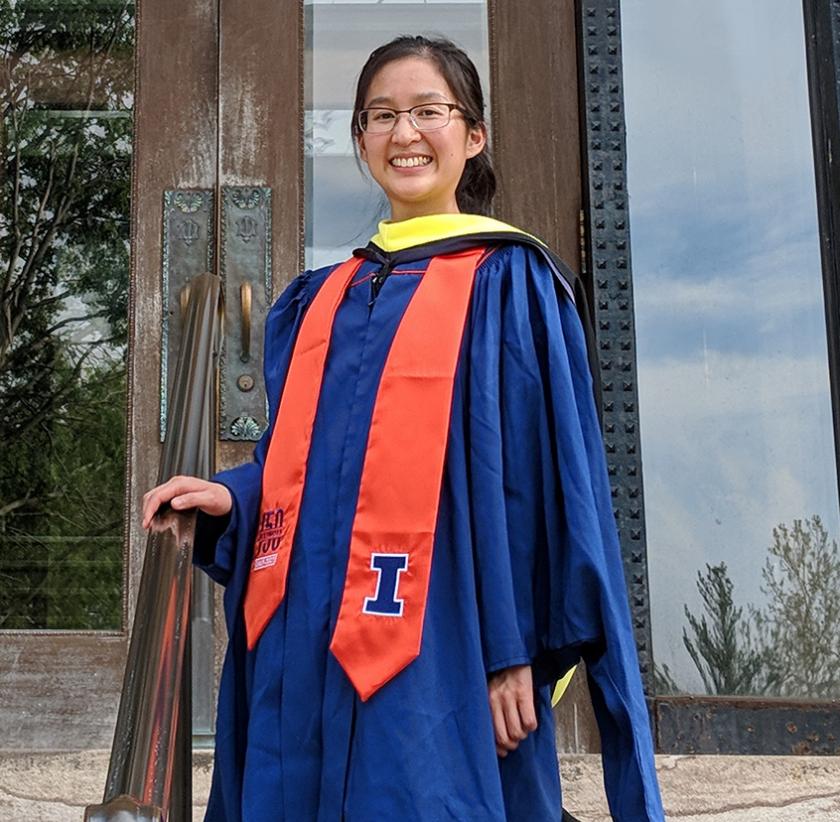 Recent graduate Erica Zhang (MS '18) is heading to Arizona to start her new job as a junior taxonomist for Boeing. There she will work with the Information Services team to maintain metadata and controlled vocabularies to facilitate employee access to information.
During her time at the iSchool, Zhang gained an impressive amount of work experience. She served as a graduate assistant at The Career Center; graduate hourly in the Content Access Management department at the University Library; strategic resources intern at State Farm in the U of I Research Park; and metadata and digital repository intern at the National Transportation Library in Washington, D.C. She also completed a SharePoint practicum with The Big Ten Academic Alliance.
"Prior to coming to the iSchool, I worked in textbook publishing, where I gained new interests like digital asset management (DAM), information organization, and databases," Zhang said. "After receiving encouragement from faculty at Smith College—where I earned my bachelor's degree in English—and conducting informational interviews with practicing librarians and DAM managers, I decided to follow my interests more formally and pursue my MS/LIS degree."
She was drawn to the iSchool for her graduate studies because of the School's top ranking, emphasis on electives, and flexible curriculum.
"The iSchool offered the right balance between traditional library school courses and more technology- and business-related courses that allowed me the space to be an explorer," she explained. "Coming from a small college, I was also excited to attend an R1 university and learn in an environment where I would encounter exciting research and ideas all the time, both in and outside of our School."
Zhang is grateful for the School's faculty and staff who helped her develop her interests and get the most out of her degree. In addition, she feels fortunate to have benefited from all the iSchool-specific workshops and opportunities that happen throughout the year.
"This is partly informed by my time at The Career Center, but especially if you are an explorer and not sure how your career might take shape during or after the program, iSchool's Career Services is a great resource," Zhang said.