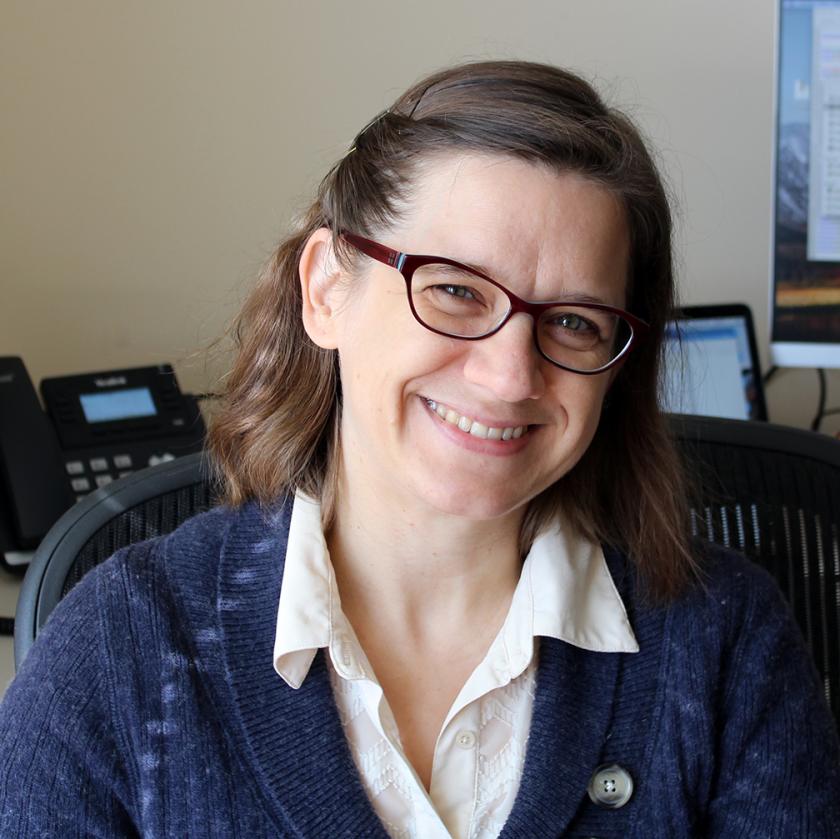 The iSchool is pleased to announce that Karen Wickett (MS '07, PhD '12) will join the faculty in August 2018. She is currently an assistant professor in the School of Information at the University of Texas at Austin.
Wickett's research areas include the conceptual and logical foundations of information organization systems and artifacts. She is most interested in the analysis of common concepts in information systems, such as documents, datasets, digital objects, metadata records, and collections. Her work recognizes the pressing need for logically consistent definitions and descriptions in digital environments. This is especially important as semantic technologies (such as RDF and linked data services) become more commonplace for digital library and curation systems.
Before her faculty appointment at UT Austin, Wickett was a postdoctoral research associate for the iSchool's Center for Informatics Research in Science and Scholarship (CIRSS), where she focused on information modeling and conceptual modeling in data curation. She also served as an iSchool instructor during this time. In addition to her library and information science degrees from Illinois, she holds a bachelor's degree in math from Ohio State University. Prior to pursuing her graduate degrees, she worked in library technical services in California and Ohio.
"I am delighted to be returning to the University of Illinois to join the faculty at the iSchool," Wickett said. "I look forward to collaborating with top-tier researchers and practitioners in metadata, information organization, and data curation. The academic programs, research centers, and faculty at the iSchool are poised to help students become leaders in the information field in librarianship, data stewardship, analytics, and beyond."
"It is terrific to have Karen back with us as a faculty member. She works in areas such as metadata and curation that are now absolutely critical to the successful management and use of information in a wide variety of institutions and communities—and, especially exciting, her work in the conceptual foundations of information systems is advancing our fundamental understanding of information systems and services," said iSchool Dean and Professor Allen Renear.