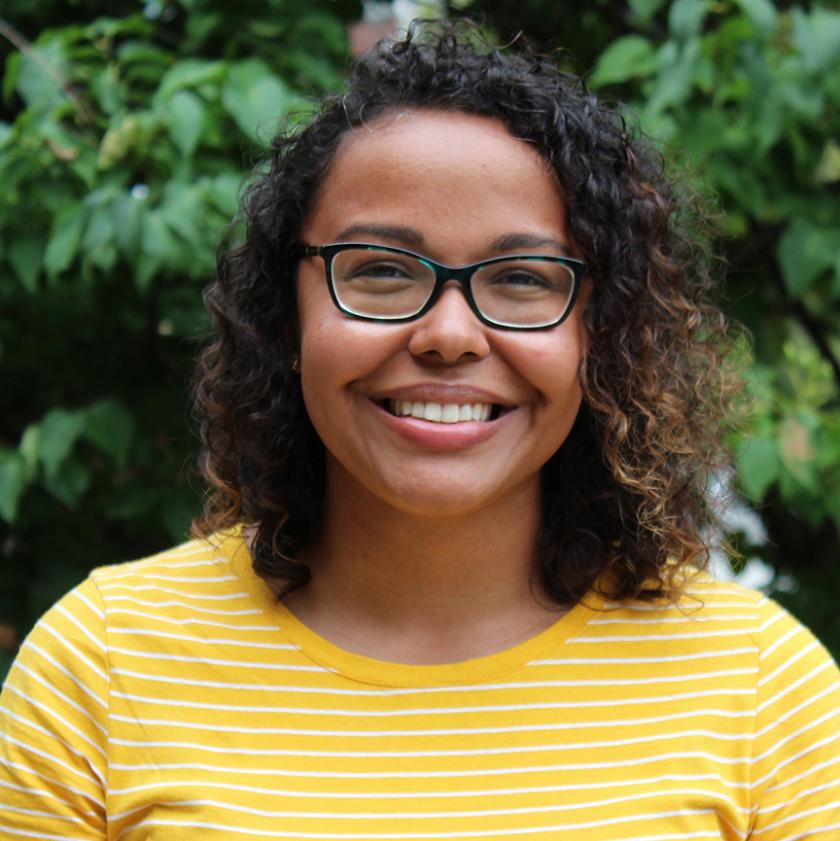 As the new Student Leadership GA for the iSchool, MS/LIS student Eileen López will serve as chair and coordinator of the Student Advisory Board and iSchool Student Representatives as well as support the Student Affairs Office. Born and raised in Chicago, she earned her BFA in graphic design from Columbia College Chicago and worked as a designer before coming to the iSchool for her master's degree.
"Eileen is a calm, compassionate, and motivated individual who will take the initiative to bring structure and peer advisement to our student leader groups," said Meg Edwards, assistant dean for student affairs. López was selected for the assistantship because of her project management abilities, enthusiasm, and experience with leadership development. She looks forward to working with students, faculty, and staff to help shape, clarify, and amplify student leadership opportunities in the School.
Why did you decide to pursue an LIS degree?
Previously I worked with a group of incredibly passionate and intelligent people driving inclusive economic growth at World Business Chicago. I also worked on some great projects though my own agency, Tiny Bear Studio, which offers creative design services to nonprofits, businesses, and educational institutions in the Chicago area. I enrolled in the MS/LIS program because I knew the skills that I would learn here are adaptable and lend themselves to a variety of situations. The world will always need people who know how to find, evaluate, and organize information.
Why did you choose the iSchool at Illinois?
I chose the iSchool at Illinois because of its flexible and interdisciplinary curriculum. Plus, it is always exciting to know the best program available is approximately 2.5 hours away from home.
What particular LIS topics interest you the most?
I'm interested in the design and evaluation of information systems, digital accessibility, community informatics, and information literacy and access.
What do you do outside of class?
Outside of class, I organize a volunteer-run social group, Chicago Geek Women; continue to work through Tiny Bear Studio; am a member of the City Year Chicago Alumni Board; and just recently joined Design for America here at Illinois. I also travel to Chicago occasionally to attend conferences, workshops, concerts, and spend time with my family.
I love to cook, spend time with friends, and enjoy playing video games, but I haven't had much time to play anything the last few months!
What career plans or goals do you have?
I'm not sure yet. I have big dreams of working to improve the user experience of government, being a social entrepreneur, or pursuing a PhD. I have two years—let's see where I land!