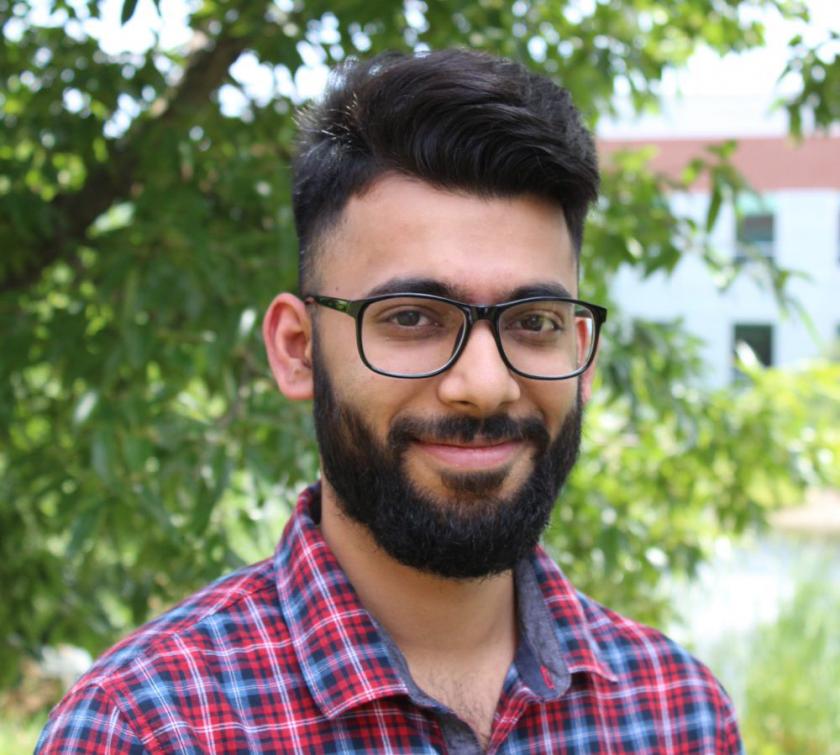 MS/IM student Suyash Singh received honorable mention in the Data Visualization Competition sponsored by the University of Illinois Library's Scholarly Commons. The competition provides students with an opportunity to demonstrate their skills in visually communicating information. Winners were announced on October 9 at the Fall 2018 Scholarly Commons Open House.
Singh's submission, "Wild for UFOs," was developed as part of his final project for the iSchool's Data Visualization (IS 590DV) course. The instructor, Assistant Professor Matthew Turk, provided the dataset, which is also accessible from the National UFO Research Center website.
"We were at liberty to use the tool of our choice to build an infographic with the insights derived from the dataset," said Singh. "I used Tableau Visualizations to create the infographic, and once the submission was done, I assembled the workbooks and created a Dashboard out of them."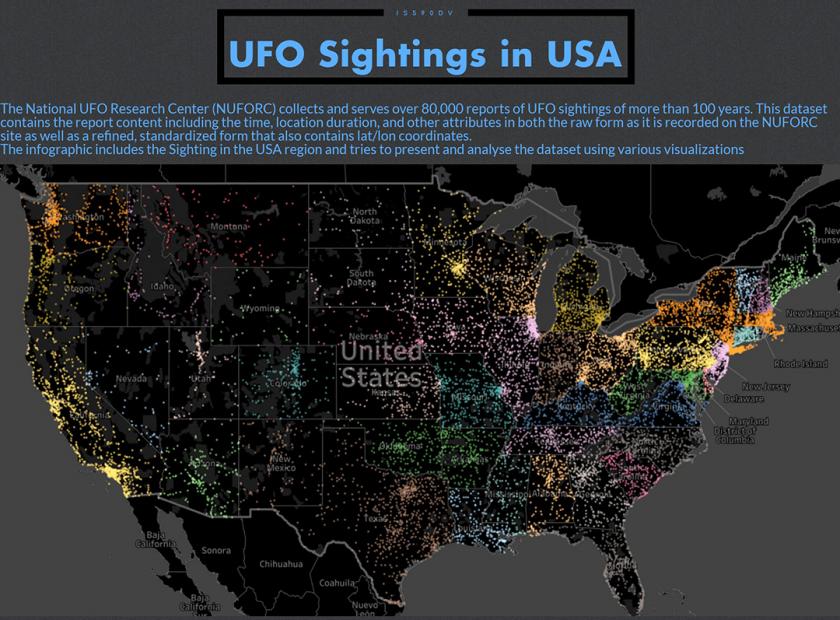 His interactive Tableau Dashboard features a map of the U.S. with UFO sightings represented based on their location, size, and time of day. The visualization also gives details about individual UFO sightings, like this sighting from 1977 that occurred in Illinois: "We saw a huge cigar-like metallic object that seemed to hang in the sky directly over the treetops."
Singh noted that, among the observations he made about UFOs while working on the project, "It was very interesting to see that the number of UFO sightings recorded were at late night hours on the weekends; i.e., the drinking hours."
Singh will graduate in December and is looking for full-time opportunities in the field of data science. He gives credits to Turk and his teammates, Sayali Tambe and Akanksha Aggarwal, for the visualization and the prize.