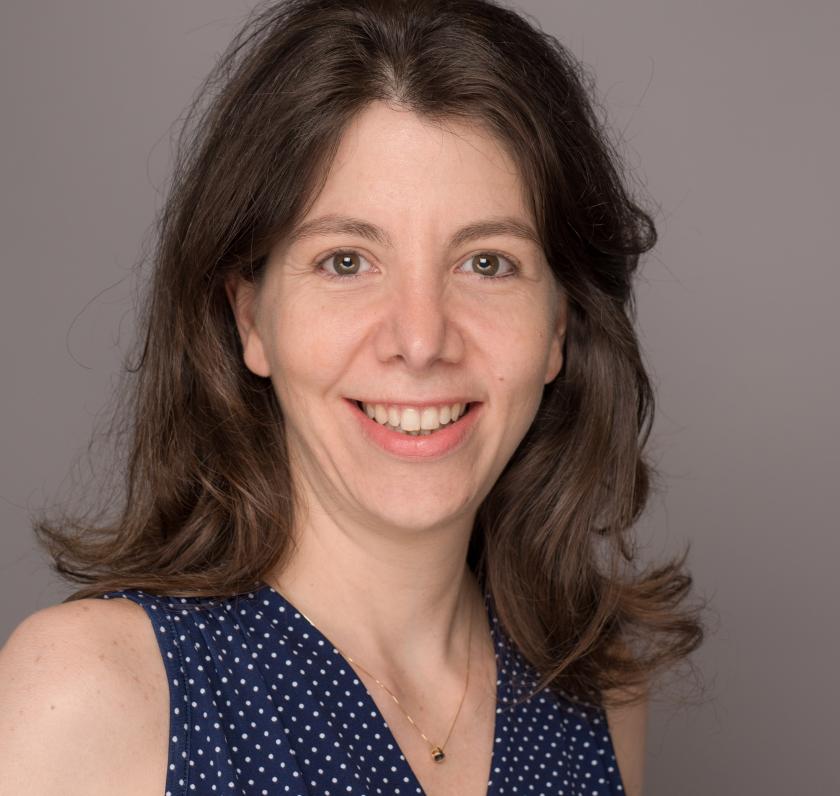 Liliana Giusti Serra is a visiting scholar at the iSchool, on sabbatical from her doctoral studies at São Paulo State University (UNESP) and job at Prima Informática in Brazil. Her research interests at UNESP include the semantic web and e-books, and at the iSchool, she is working with Assistant Professor Jodi Schneider to learn how linked data can help manage e-books.
Giusti Serra's goal is to propose a model to integrate suppliers and libraries, using linked data technology to improve communication and provide licensing e-books management for libraries.
"Licensed e-books are challenging in many aspects," she said. "One of them is that the libraries do not own the works but have a usage license. As an e-book is understood as a software, you cannot have its ownership, but the right to its use."
Linked data can provide enriched data for libraries' catalogs and to help streamline catalog updates for materials like e-books, for which access or availability frequently changes.
"A few years ago, readers' copies of George Orwell's 1984 were suddenly pulled from their Kindles without notice. The same problem happens in libraries: e-books can get pulled off the 'shelves' by the publishers. Unfortunately, libraries are not always notified when access changes during the licensing period, which can lead to wrong information in the catalog," Schneider said.
Prima Informática develops software to manage schools, libraries, museums, archives, and collections, with more than 1,800 institutions in Brazil, Latin America, and Spain using their systems, SophiA and Philos. As Prima's head librarian, Giusti Serra works with systems development, which includes helping analysts, preparing documentation, conducting training sessions, doing customers relationship, and helping with data migration.
When the National Library of Brazil (FBN) started using SophiA in 2013, she participated in the process of acquisition, migration, and training.
"It is a huge responsibility to work with FBN, as it is the national bibliographic agency and one of the biggest libraries in the world, with almost nine million records—books, serials, manuscripts, rare books, maps, sound records, images, photos, etc.—in physical and digital format," she said.
Last year Giusti Serra coordinated the process of making FBN a contributor of the Virtual International Authority File (VIAF), an international consortium that provides access to the world's major name authority files. The consortium's goals are to lower the cataloging cost and increase the utility of library authority files. Several national libraries in the world are VIAF contributors, supplying authority data with regularity.
Giusti Serra received a scholarship from her country to do part of her PhD work at the University of Illinois. Since arriving in October, she has completed three chapters of her dissertation and two papers.
"I have already learned so many things! I am writing and researching a lot, and my brain is burning with new ideas," she said. "I have been a librarian for almost 30 years and have lived in a library environment since I was a child, as my mother is a retired librarian and classification professor. Since I've been at the iSchool, the way I comprehend the librarianship has changed so much."
This is the first time Giusti Serra has lived in another country, and she has enjoyed experiencing a new culture and environment. "Even though I come from a tropical country, I love the cold weather," she said.