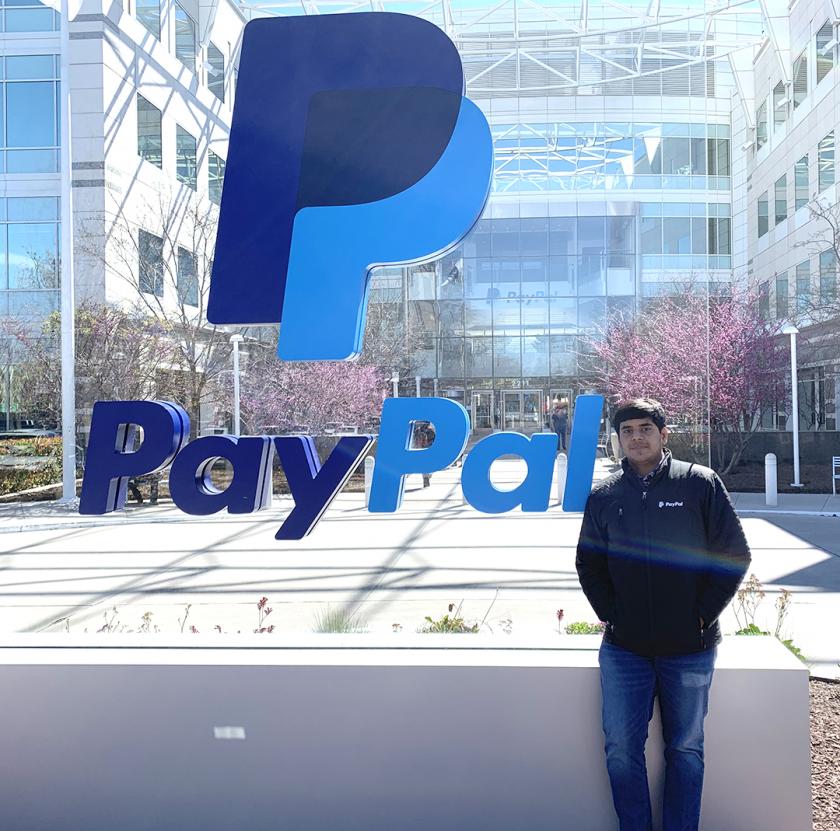 Recent MS/IM graduate Abhiram Tripuraneni discusses his internship with PayPal and how the experience led him to a full-time position with the company.
What was your research focus at the iSchool?
My specialization was data science and analytics, in particular data manipulation and analysis. I was focused on machine learning, deep learning, and using other techniques to analyze large data and arrive at conclusions that enable organizations to make impactful decisions.
Where did you intern, and what was your role?
I interned at the PayPal headquarters located in San Jose, California, last summer. I was given a project the day I started and was clearly told what my deliverables would be by the end of the internship. The project dealt with analyzing data and observing patterns, examining the causes of some listed problems, coming up with an estimated loss figure because of these issues, and providing recommendations on how to overcome these issues.
My team members were very supportive at every stage and always ready to help, taking time out from their busy schedules for me. I loved working with them. There were around 180 interns in the summer, and the university programs team at the company did a great job in conducting several fun-filled events, such as intern night outs, amusement park trips, a three-day trip to San Francisco, and many more. By the end of the internship, I was done with my assigned project, in which I met the deliverables, and the results turned out to be quite exciting. Afterwards I was extended a full-time offer with the company.
I graduated in December 2018 and joined the same PayPal team in February 2019. My current job title is risk analyst, and I am working on the Instant Refunds project.
How did you find out about the internship?
During my second semester at the University, while I was searching for summer internships, I came across this position on one of the job boards. The required skill set matched my strengths.
What new skills did you acquire during your time with the company?
I acquired several skills during my time with the company. I developed not only technical skills but also people skills, which are equally important to thrive in industry. The learning process has been continuous—there is no end to it. Everyday there is something new that needs to be explored.
What did you like best about working at the company?
I think it is the culture and values of the company that excites me. It is not easy for a grad student without prior experience to settle into an already well-established firm. However, I never felt left out as an intern or now as a full-time employee. Everyone I meet is ready to help in any possible way. I go to them with naïve questions, trying to figure out something, and they patiently help me understand. In particular, my team did an amazing job in onboarding me into the company as an intern, and even today my team members (Christy, Jibon, Tanu, Andrew, and William) help me with anything that I need and are always available for me.
What would you advise current students who are interested in an internship opportunity?
I would suggest to current students that they strictly focus on the field that interests them and then build up a professional profile by working on side projects. These projects showcase the practical application of what we learn at the iSchool and help us complete interviews with ease and finally land into desired positions. I wish them all the best for their future!