After more than forty years of dedicated service, Professor and Executive Associate Dean Linda C. Smith will retire from the School of Information Sciences at the end of June.
A renowned leader in the LIS field, Smith is the recipient of numerous honors, including ALISE awards for her teaching, service, and contributions to LIS education; the ASIS&T Award of Merit as well as Outstanding Information Science Teacher Award; recognition as a Fellow by the American Association for the Advancement of Science; the Beta Phi Mu Award for distinguished service to LIS education; and most recently, recognition as an Illinois Library Luminary.
A prolific writer, she has authored books, journal articles, chapters, reports and conference papers, and served as co-editor for five editions of Reference and Information Services: An Introduction (Libraries Unlimited). She has been routinely named to the University's List of Teachers Ranked as Excellent throughout her tenure and was named a University Distinguished Teacher-Scholar in 1999. Smith received her MS/LIS from Illinois, MS in information and computer science from Georgia Institute of Technology, and PhD in information transfer from Syracuse University.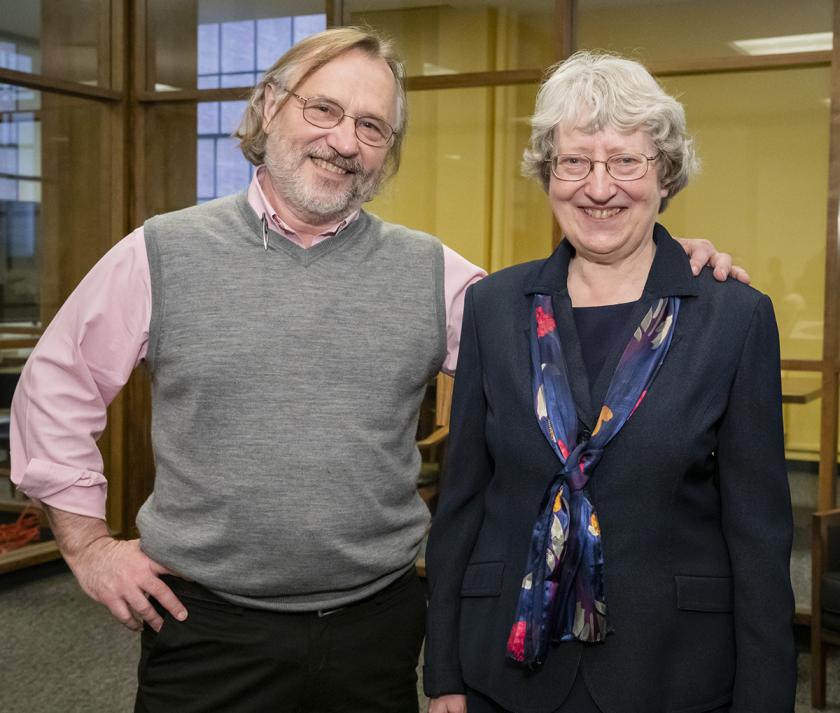 On May 3, the iSchool hosted a celebration of her distinguished career as well as her extensive contributions to the School and to the LIS field.
Below are reflections from her former students and colleagues.
"Particularly in her role as Associate Dean for the School, Dr. Smith has been extraordinary. She has overseen innovation in this role, including being key to the creation and sustaining of the much-lauded online Master's program in Library and Information Science, vanguard in its time and at the top of the field throughout its existence. Along with faculty colleagues, she has supported numerous initiatives that have generously benefited students, the research program at Illinois and the field in its entirety. One with which I am intimately familiar is the Information in Society fellowship, a multiyear grant that Dr. Smith won from the Institute of Museum and Library Services, to support future faculty interested in an interdisciplinary social studies of information. As the recipient of one of the Information in Society fellowships, I can affirm that it was life-changing, and indeed put me on the path to the career I now have."
—Sarah T. Roberts, Assistant Professor, Department of Information Studies, University of California, Los Angeles
"Dr. Linda Smith was indispensable to my experience as a doctoral student and my success in becoming an Assistant Professor in LIS. She always had her door open for me to feel supported and ask questions about succeeding as a doctoral student. Dr. Smith is a brilliant academic in the field of LIS and her academic contributions continue to resonate across the field. I am so grateful she was my advisor and mentor."
—Melissa Villa-Nicholas, Assistant Professor, Graduate School of Library and Information Studies, University of Rhode Island
"Dr. Linda C. Smith has had a tremendous career contributing pioneering research on artificial intelligence systems, bibliometrics, and innovative uses of emerging technologies in information science services and pedagogy. Beyond these substantial achievements, she is known by her colleagues and students as an outstanding mentor who goes above and beyond to support and anchor her mentees. Her dedication to her students as advocate and protector, has been a constant reminder to me of the powerful role educators may have in the lives of their students. I use the lessons she taught me daily, hoping to pay forward her particular brand of mentorship and guidance to my own students. I hold Dr. Smith in the highest regard, as do all who know her and have worked near her. The impact she has had in our field, in terms of both research and mentorship, is unparalleled and will continue to reverberate as a part of her lasting legacy."
—Miriam Sweeney, Assistant Professor, College of Communication & Information Sciences, The University of Alabama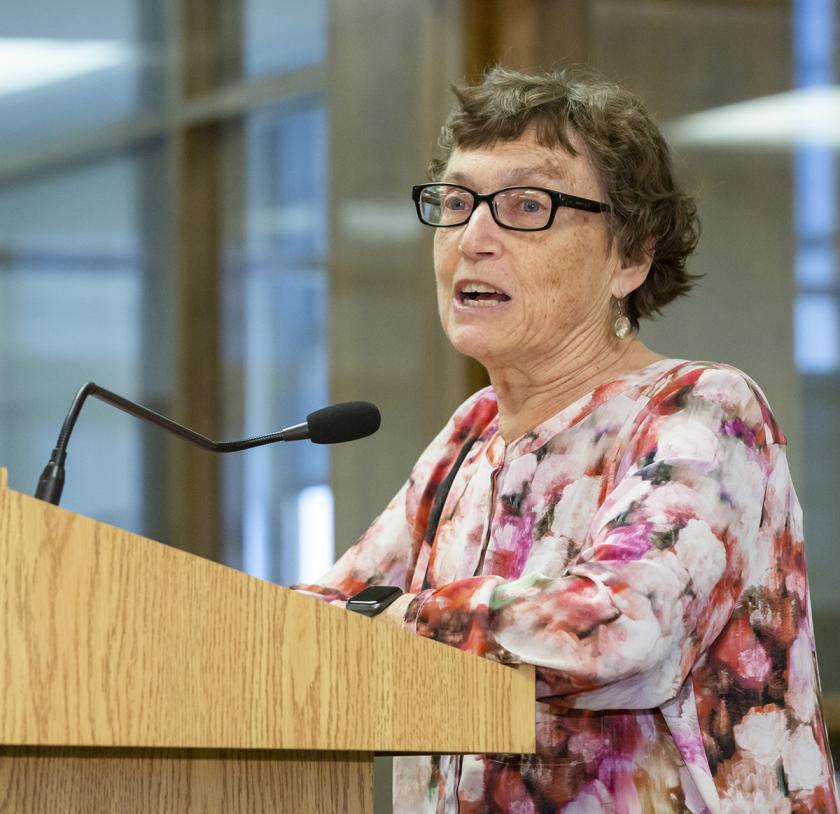 "Linda has been a faculty member at the iSchool since 1977. Much of that time it was called the Graduate School of Library and Information Science and much of the time was critical, sometimes perilous, for library and information science education. The iSchool has thrived due to the quality of our students, the dedication of our faculty and staff and the ability of that team to evolve quickly, continuing to exert national leadership, through rapid change and potential challenges to our identity. The important constant (glue) has been Linda Smith who has held to a vision of this field as a whole and been deeply respected by those who have worked with her. Her knowledge of the history of the School, combined with her interdisciplinary perspective, make her a respected voice in pondering and undertaking change. She is quite a remarkable person, and I cannot imagine the iSchool having evolved successfully without her care, concern, and extremely hard work to make it so over 40 years."
—Leigh S. Estabrook, Dean Emerita of the School