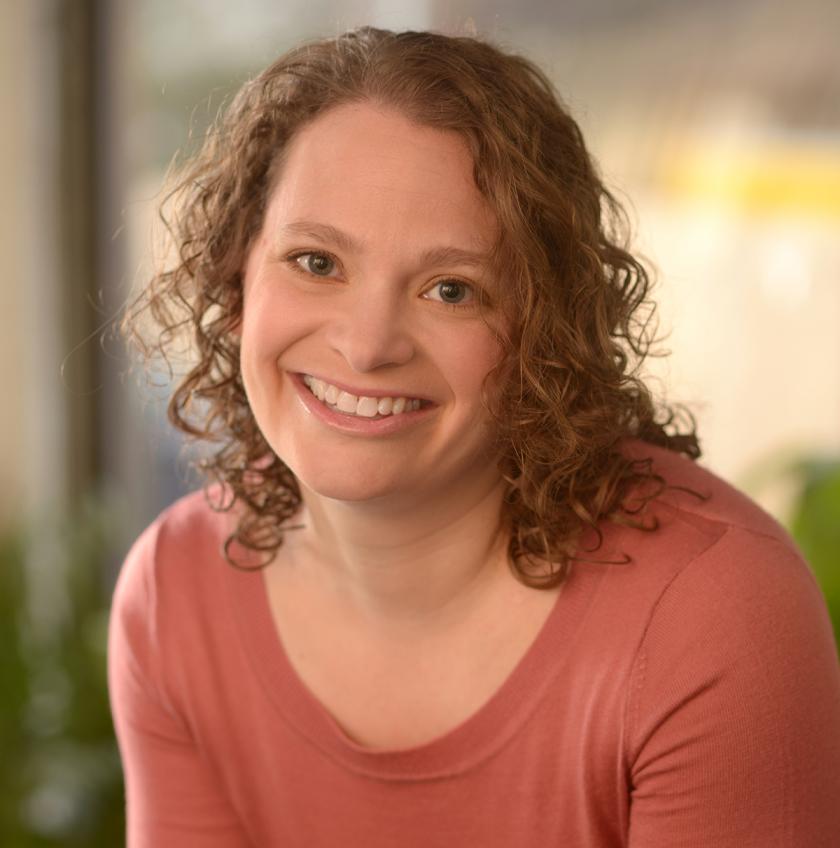 Historian and children's literature scholar Sara L. Schwebel has been named director of The Center for Children's Books (CCB) and professor of information sciences at Illinois. She previously served as a professor of English and women's & gender studies at the University of South Carolina (USC). Prior to her academic career, she taught English and history to middle school students in Connecticut and Virginia.
Her research areas include children's and young adult literature, history/social studies pedagogy, public history, and digital humanities. She is interested in exploring the way narratives of and about the past are presented in texts for youth and helping teachers, librarians, and parents use children's literature to deepen critical approach to history.
Schwebel is author of Child-Sized History: Fictions of the Past in U.S. Classrooms (Vanderbilt UP, 2011); co-editor, with Jocelyn Van Tuyl (New College of Florida), of Dust off the Gold Medal: Rediscovering Children's Literature at the Newbery Centennial (Routledge, forthcoming); editor of Island of the Blue Dolphins: The Complete Reader's Edition (University of California Press, 2016); and editor of The Lone Woman and Last Indians Digital Archive.
The Lone Woman and Last Indians Digital Archive was developed as part of a larger digital humanities project on the children's book Island of the Blue Dolphins that was built with a team of USC students and with colleagues at the Channel Islands National Park. According to Schwebel, the critical edition, digital archive, and National Park Service web resource position Island of the Blue Dolphins as a springboard for students' interdisciplinary (STEM, ELA, history) inquiry. The project has been honored with the Organization of American Historians' Stanton-Horton Award (2019) and the American Studies Association's Garfinkel Prize in Digital Humanities, Honorable Mention (2017).
Schwebel is co-founder and chair of the Carolina Children's Literature Consortium. She co-chaired the 2014 Children's Literature Association's annual conference and served as a member of the Children's Literature Association Board of Directors. She earned a BA in history from Yale College and a PhD in the history of American civilization from Harvard University.
"The Center for Children's Books has been a leader in bridging the divide between the Ivory tower and community for more than half a century," Schwebel said. "I look forward to building on its historic strength as a center of expertise on children's books even as we expand outward to become an incubator for innovative research on children's literature, media, and information behavior, broadly conceived."
Schwebel takes over the post from Deborah Stevenson, who directed the CCB from 2010-2019, and who will continue as editor of The Bulletin of the Center for Children's Books and an affiliate member of the iSchool faculty.