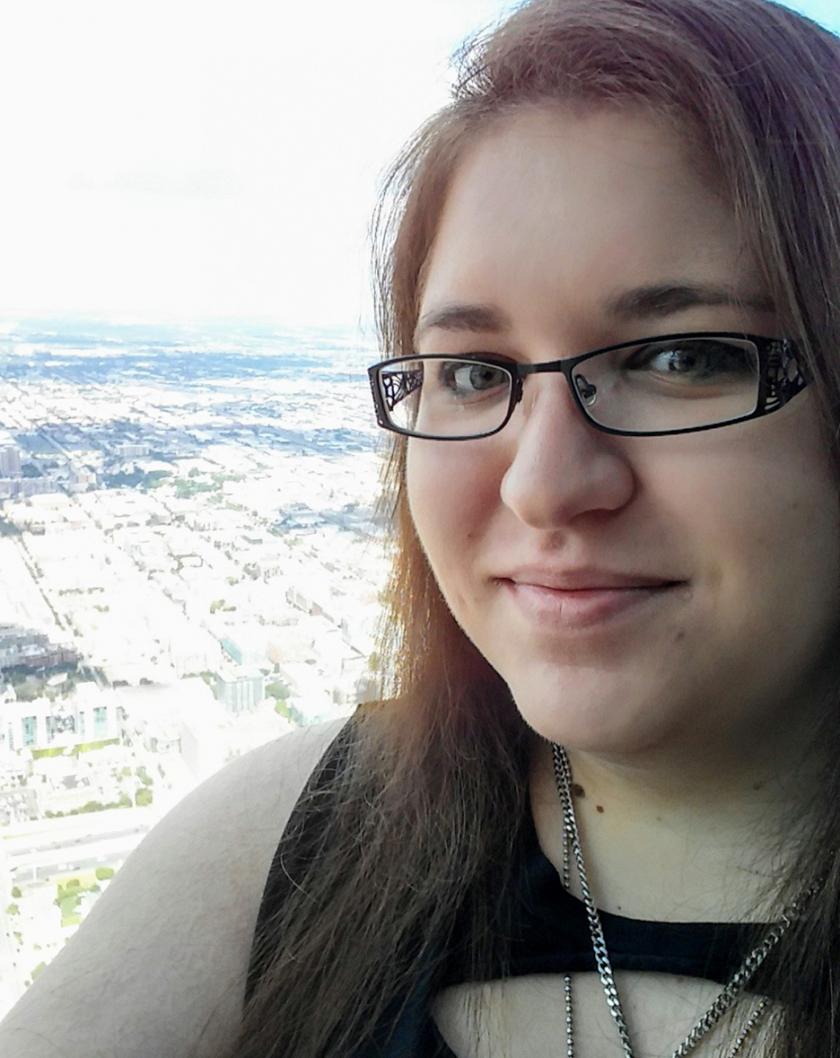 This summer MS/LIS student Nicole Miller returned home to San Antonio, Texas, to complete a practicum with the public library system that first sparked her interest in library and information science. When Miller was a teenager, she logged over 450 hours of community service with the teen program at the San Antonio Public Library. After completing her BA in literary studies from The University of Texas at Dallas in Richardson, she volunteered again at the library while finishing applications for master's degree programs.
"My practicum manager at the Parman Branch Library at Stone Oak was the ex-teen librarian who had known me since I was 16," Miller said. "She trusted me to help with projects that she might not have done if I was just some random intern, and she gave me more freedom to learn what I was interested in learning."
In addition, since the manager had known her for so long, she was familiar with Miller's physical disabilities and occasional need to use a wheelchair, crutches, or a cane since she was a teen. According to Miller, this understanding "meant that I was really comfortable telling her when I couldn't do something or needed help."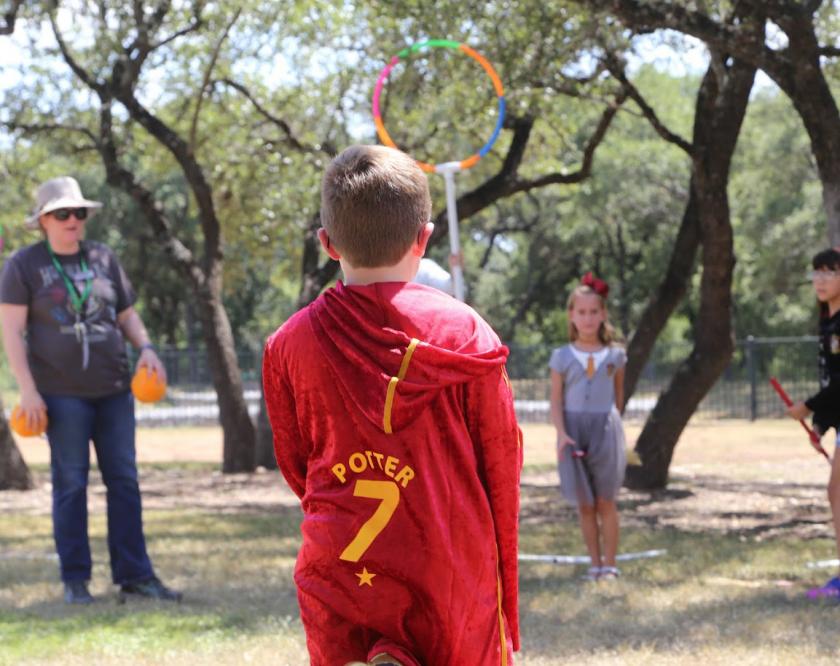 When she wasn't working directly with her manager, Miller worked mainly with the children's and teen librarians. Her practicum experience included responsibilities such as signing up patrons for the summer reading program, assisting with teen time, and helping to plan and run the library's end-of-summer event—a Harry Potter festival.
"I helped make over 400 wands out of chopsticks, hot glue, and spray paint, helped plan a scavenger hunt across the library, and wrote over 250 questions for our trivia contest. It was so much fun! Seeing everything come together was amazing. We had a huge number of attendees, and everyone was so excited about it. I loved being a part of making that happen," she said.
As an undergraduate, Miller wrote an optional honors thesis on parenting roles and gender in Harry Potter, so the library's event was, as she described it, "right up my alley."
At the iSchool, Miller is interested in the area of youth services, particularly relating to teens. She hopes to apply to the PhD program for admission in Fall 2020.