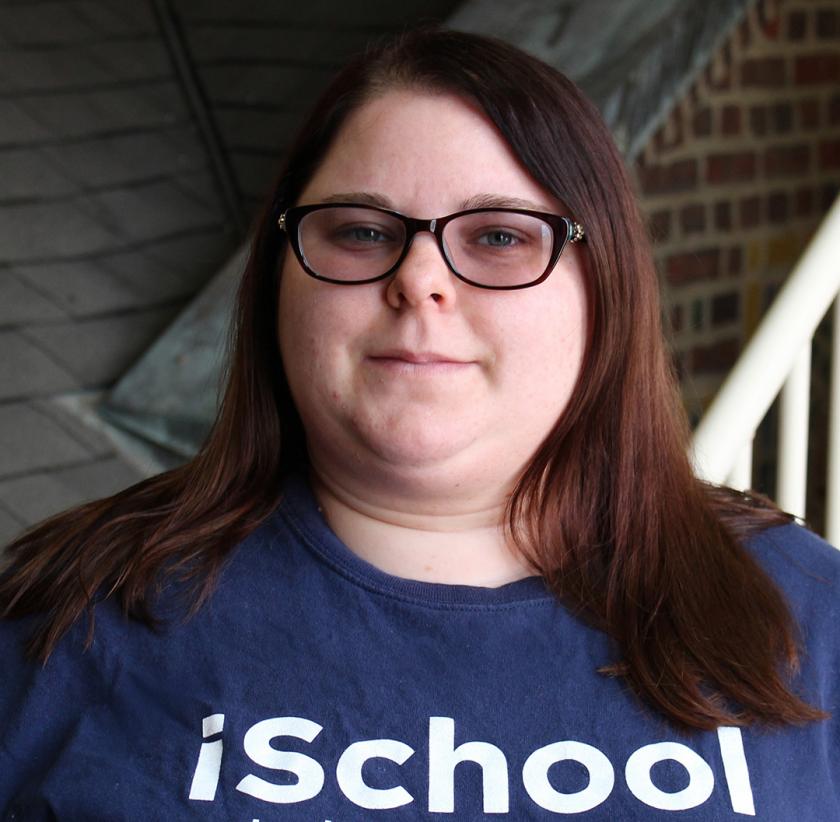 New graduate Becky Graham will head to Westminster College in New Wilmington, Pennsylvania, to begin her job as assistant professor/instructional design and technology librarian.
Why did you decide to pursue an MS/LIS degree?
I worked for thirteen years in the medical billing field and reached a point where I had no further upward mobility in the company for which I was working. Upon reflection, I realized that I did not enjoy the field enough to want to work for a different company and that I did not want to spend the rest of my career in medical billing. When I thought about the parts of my job that I did enjoy—training new hires and helping/advocating for patients—and the things I enjoyed in my free time—reading and researching new topics—I decided that academic librarianship would be a good career where I could combine all of those things.
Why did you choose the iSchool at Illinois?
The iSchool at Illinois was a really easy choice for me—it is the top-ranked library program, and I qualified for in-state tuition.
What particular LIS topics interest you most?
My focus has been on information literacy instruction, eLearning, and digital accessibility.
What did you do outside of class?
I have been an active member of the American Library Association (ALA) Student Chapter, chairing the Association of College & Research Libraries (ACRL) Committee in 2018-2019 and serving as chapter president in 2019-2020. I worked as the senior copyeditor & accessibility assistant in the eLearning Office at the Gies College of Business, where I helped to prepare accessible online course materials for the MBA and MSA programs. I also worked as a research assistant for JJ Pionke in the Social Sciences, Health, and Education Library, assisting with research projects concerning teaching/training LIS students and professionals about accessibility issues.
What career plans or goals do you have?
In my new position at Westminster College, my responsibilities will include teaching informational literacy sessions, supporting faculty teaching online or hybrid-delivery courses, creating eLearning content to supplement the in-person instruction, and developing and building a robust online information literacy program.