MS students Katherine Howell and Randi Proescholdt and recent graduate Patty Templeton (MS '20) are spending this summer as Library of Congress Junior Fellows. This competitive internship program, which is being held remotely for the first time, provides students with the opportunity to explore digital initiatives and increase access to the institution's collections while working under the direction of library curators and specialists in various divisions.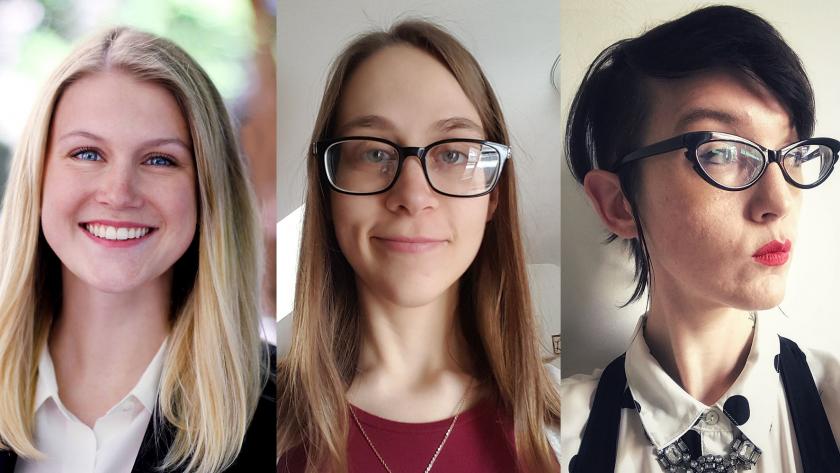 Their projects include:
"Spotlighting Main Reading Room Collections" for the Researcher and Reference Services Division (Howell)
"Improving Access to Rights-Restricted Foreign Newspapers" for the Digital Content Management Section (Proescholdt)
"Increasing Accessibility of Early Motion Pictures" for the Motion Picture, Broadcast, and Recorded Sound Division (Templeton)
Once they have completed their assignments at the end of July, the fellows will plan and present a display of their most significant discoveries and accomplishments.