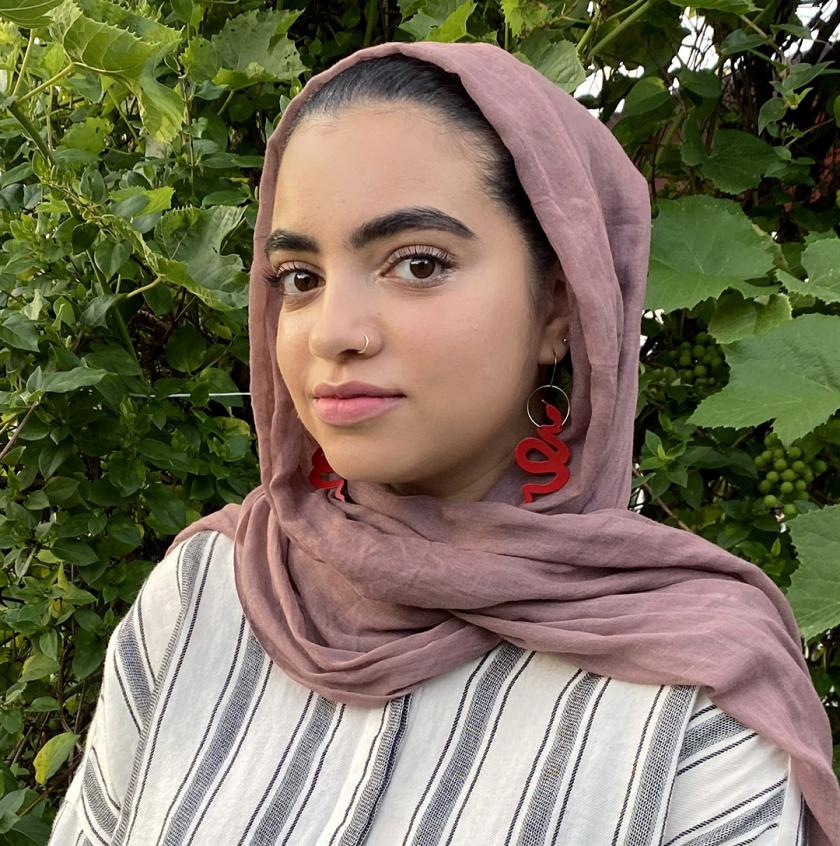 MSLIS student Nada Abdelrahim discusses her practicum experience at the Newberry Library.
What is your area of interest at the iSchool?
I am really interested in archives and special collections, and I hope to have a career as an instructional librarian within a special collections department.
Where did you work last semester, and what was your role?
I was the Midwest Dance and Theater Archives intern at the Newberry Library in Chicago, Illinois.
How did you find out about the practicum?
I am very much in the mindset that hands-on experience is the best type of learning, so I have been constantly on the search for opportunities that are aligned with my interests. After landing the internship, I looked into using this experience as a practicum—and since it fit within the requirements, I was happy to use it for program credit.
What knowledge and skills did you acquire?
Luckily, I was able to work with an amazing collection and learn how to process and describe archival materials. When COVID-19 forced us to do our work remotely, I became very good at researching and writing biographical notes for finding aids. I would say adaptability was key in this role.
What did you like best about working at the organization?
With a big independent institution like the Newberry, I was able to appreciate the variety of librarian positions and talk to many different colleagues about their roles and experiences, which was helpful and really fun.
What advice do you have for students who are interested in a practicum?
Think about the skills you'd like to acquire that supplement your classes and look for roles that may help you gain those skills. Consider libraries or institutions around you and approach them to create a position that fits your needs. You'll never know unless you ask!
What are your plans after you complete your degree?
I'll be graduating in fall 2020, so I'll start the job hunt soon. My hope is to take on an instructional librarian role and see where it goes from there. I am excited for the future!