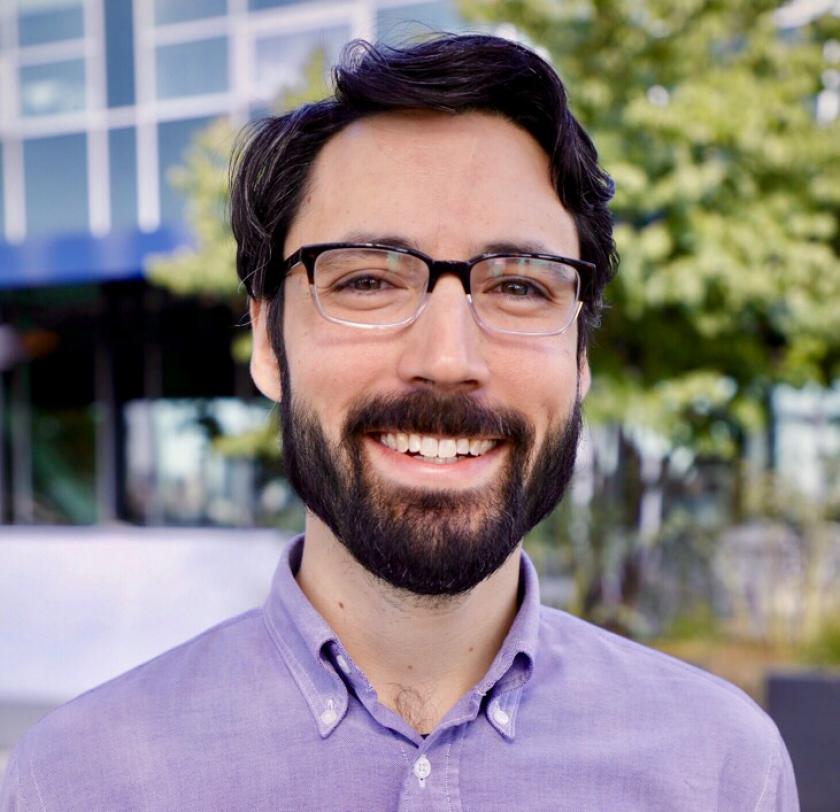 A record fifteen iSchool master's students were named 2020-2021 Spectrum Scholars by the American Library Association (ALA) Office for Diversity, Literacy, and Outreach Services. This "Spectrum Scholar Spotlight" series highlights the School's scholars. MS/LIS student Anthony Martínez holds a BS in business administration and marketing from Idaho State University.
Why did you decide to pursue an LIS degree?
I decided to earn my LIS degree in order to become a public librarian and strengthen educational and recreational resources for young people and their families in rural communities like the one where I grew up.
Why did you choose the iSchool at Illinois?
I chose the iSchool because of its #1-ranked program and top-ranked youth services pathway; positive word of mouth from former students; long history of success with virtual instruction (Leep); and "walk the walk" commitment to diversity, equity, and inclusion—specifically the tuition waiver for Spectrum Scholars.
What particular LIS topics interest you the most?
I am interested in youth services librarianship, community engagement, comics (advising child and adult readers), international librarianship, and library buildings.
What do you do outside of class?
I work as a producer at NPR member station WBEZ in Chicago. When not at work, I love rock climbing, cycling, and drawing.
What does being a Spectrum Scholar mean to you?
It means the world! Spectrum is ultimately what convinced me to take the leap into librarianship. Without it, I don't think I would have felt like the field would be for me. I can't wait to formally join the community and start sharing my knowledge and experience with my peers and future Spectrum hopefuls.
What career plans or goals do you have?
I would love to become director of a rural public library out West while making time to travel internationally, learning about supporting libraries worldwide.