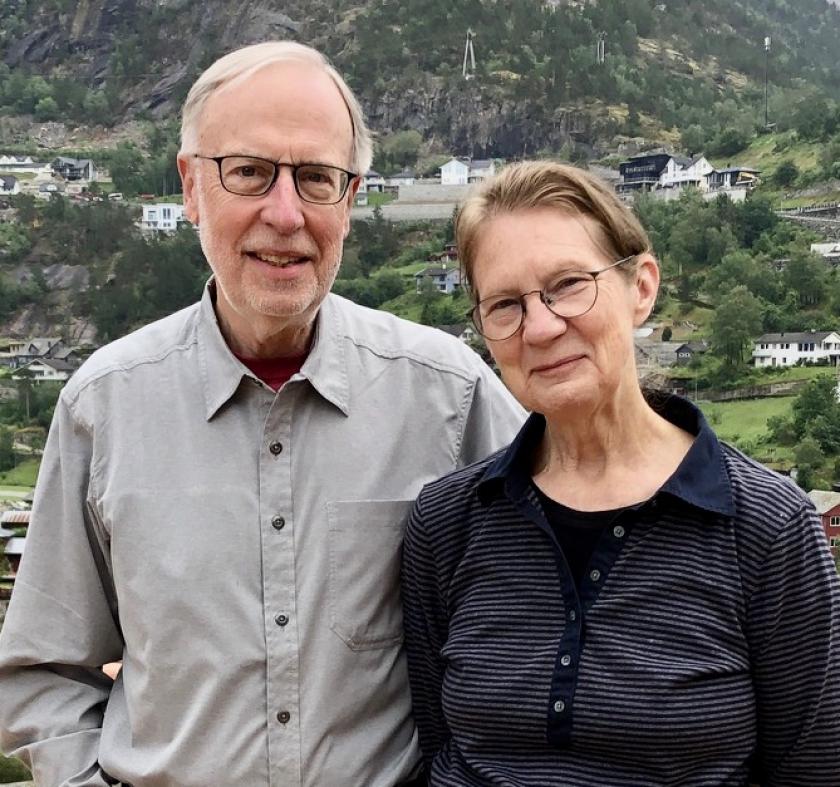 By the time that Nancy Balz (BA LAS '70, MS/LIS '72) decided to become a public librarian, over twenty years had passed since she had received her LIS degree. She had worked in an archive, academic setting, and bookstore, serving as a word researcher for the Oxford English Dictionary and as a researcher for book authors. While she was interested in working in a public library, she wondered if she was up to the task, with so much time having passed since earning her degree, along with the increasingly online nature of library work.
"Then one day someone (whose name I can't recall) suggested I 'update my skills and look into it,'" Balz said. "Someone else referred to a local branch library as 'the holy grail of public libraries,' and suggested I ought to 'practice what you preach.'"
With encouragement from her family and friends, Balz became a returning student, commuting from her home in Bethesda, Maryland, to the University of Maryland College Park campus for additional LIS coursework. She started working at the Montgomery County (MD) Public Libraries (MCPL) in 1994 and retired in 2010. In her retirement, Balz enjoys quilting, gardening, reading, and volunteer work.
"After retiring from MCPL, the first thing I did was to volunteer at the Library of Congress (where I had worked in the 1970s), greeting visitors in the Great Hall. That was fun and brought my 'public library' experience full circle," she said.
Nancy and her husband, Dan Balz (BS Media '68, MS Media '72), have established a scholarship in the School of Information Sciences to help make education more affordable for returning students.
"I established this scholarship believing that there are students in the master's program at the iSchool, coming back to campus or entering an online classroom, who can be helped along their path with professional, excellent teaching, like I was," Balz said. "I believe the awards committee will find such students, and I hope they graduate and use their degree from Illinois to provide the excellent library services in the future that people will need wherever they next find themselves."
This is the second endowment fund the couple has created at the University of Illinois. In 2013, they established their first scholarship in the College of Media, where Dan, chief correspondent for The Washington Post, received his degrees in journalism.
"Our educational experiences may have been quite different, but the U of I played a similar role in both of our lives, bringing professional opportunities and personal connections of friendship and support from a remarkable group of people over many, many years," Balz said. "Dan and I are happy we have the opportunity to join the many other alumni and friends of the School, to support a future of excellence in learning, scholarship, and information and library services."