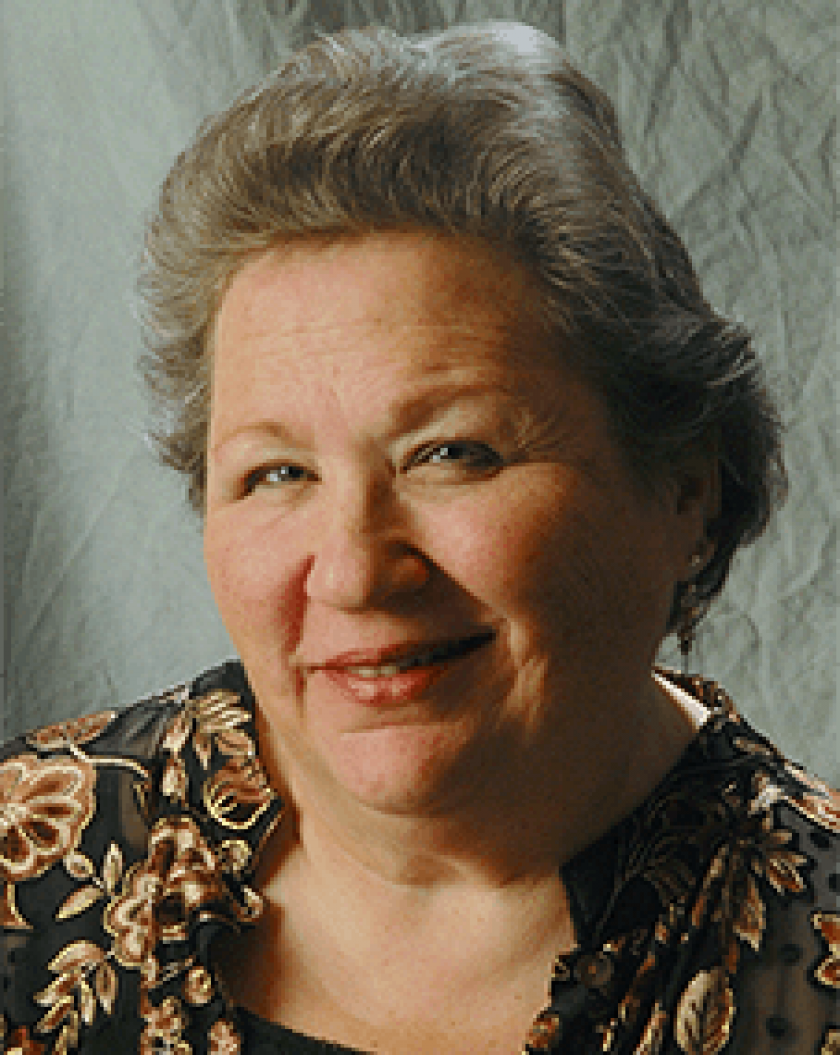 Janice M. Del Negro (PhD '07) has been named an Illinois Library Luminary by the Illinois Library Association (ILA). This distinction honors individuals whose efforts have made a significant contribution to Illinois libraries.
Del Negro is a professor at the School of Information Studies at Dominican University, where she teaches storytelling, children's and young adult literature, and foundations of library and information science. She is a storyteller, author, educator, and coach. Her list of publications includes Passion and Poison (2007), a collection of supernatural tales for young adults which received starred reviews in both Horn Book and School Library Journal. Del Negro's second picture book, Willa and the Wind (2005) was an ALA Notable Book, and an Honor Book for the Irma Simonton Black and James H. Black Award for Excellence in Children's Literature from the Bank Street College of Education in New York City; her first picture book, Lucy Dove (1998) won the Anne Izard Storytelling Award. She collaborated with Ellin Greene on the fourth edition of the classic storytelling textbook, Storytelling: Art &Technique (2010), and is currently working on the fifth edition. Her book, Folktales Aloud: Practical Tips for Playful Storytelling, was awarded a Storytelling World Resource Award in 2015. Her most recent title, Engaging Teens with Story: How to Inspire and Educate Youth with Storytelling (2017) received a Storytelling World Resource Award and was named SLC/ARBA's "Best Professional Resource for School or Youth Librarians."
Del Negro serves on the boards of Illinois Storytelling, Inc. and the Northlands Storytelling Network. She has been a featured speaker, storyteller, and workshop leader at several American Library Association conferences, multiple Illinois Library Association conferences, the National Storytelling Conference and Festival, the Society for Children's Book Writers and Illustrators, Illinois Storytelling Festival, Mariposa Storytelling Festival, and many other celebratory events. In 2016 Del Negro received the National Storytelling Network's Circle of Excellence Award, "presented to artists who are recognized by their peers to be master storytellers who set the standards for excellence and have demonstrated, over a significant period of time, a commitment and dedication to the art of storytelling."