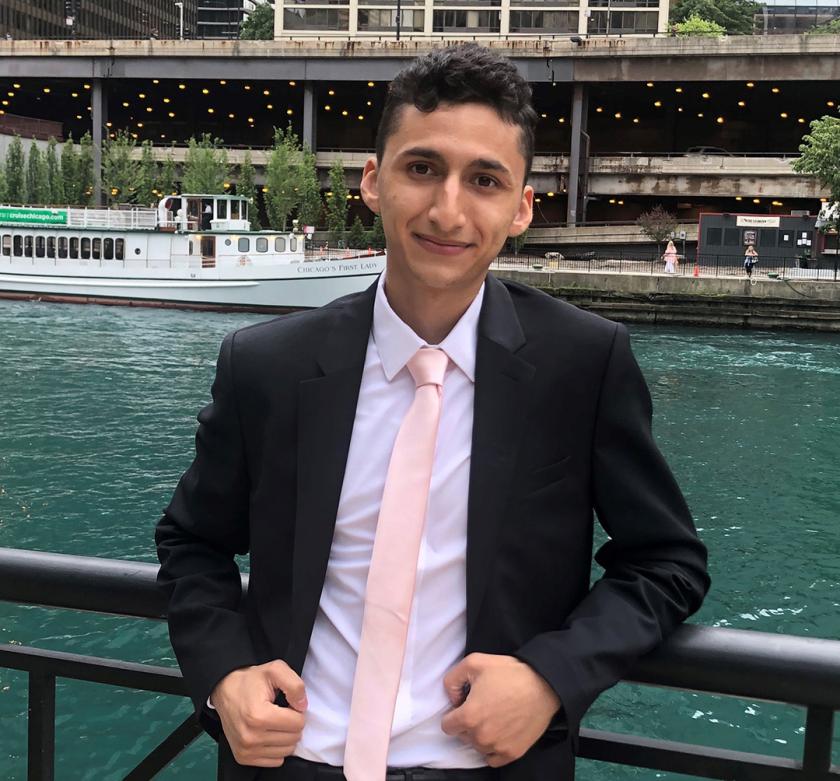 Thanks to a new scholarship at the iSchool, David Alegre has been relieved of some of the stress in financing his education. Alegre, a junior from Chicago, is the inaugural recipient of the CNH Industrial Information Sciences Scholarship, which supports continuing BS in information sciences (BS/IS) students who have financial need. He chose the iSchool for his undergraduate study because of his interest in becoming a data analyst.
"No other major in this field provides anywhere near as much in-depth material about the ethics behind technology," he said. "I am leaning toward the data and society pathway [one of the four pathways offered in the BS/IS degree]. My favorite class at the iSchool has been Community Innovation (IS 266) with Anita Chan. I loved this class because it helped me find something that I was passionate about in my research."
Alegre has secured a summer internship with PepsiCo, where he hopes to "learn more about what I want out of my career." With the variety of professional paths available to him once he graduates, he is still weighing his options and doing his research. Outside of class, Alegre works as a wellness support associate—specially trained employees who help manage the University's COVID-19 building access—and enjoys spending time with friends.
"I would like to express how thankful I am to have received this support," he said.