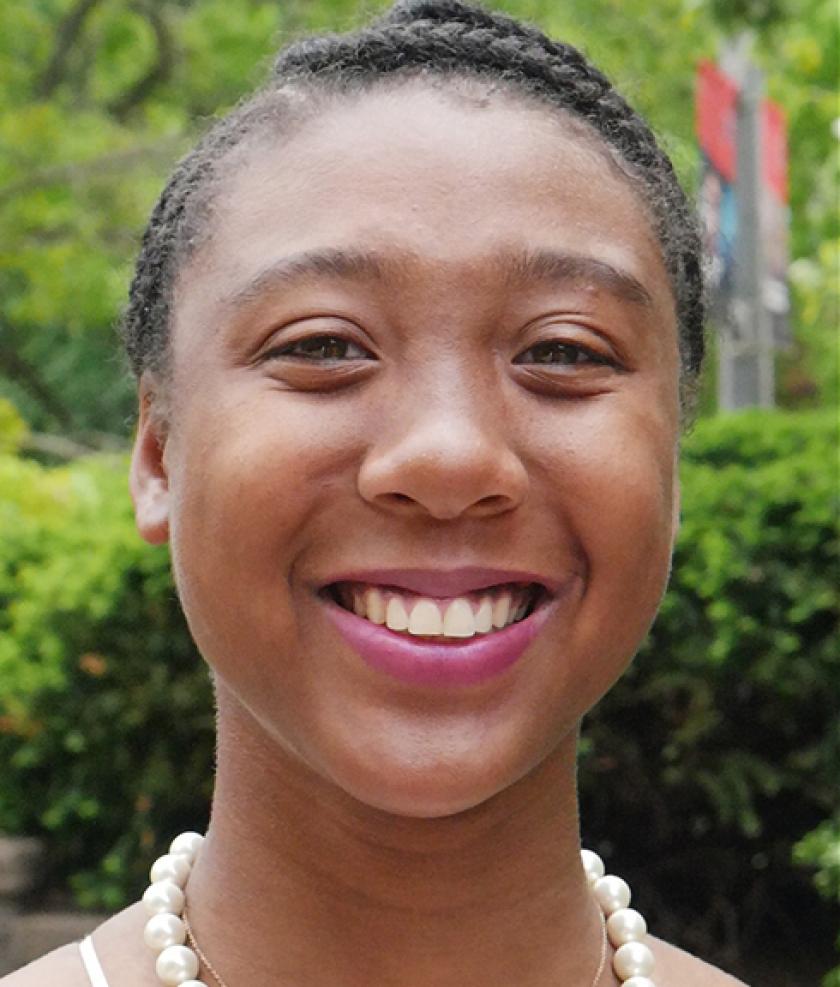 Jade Roberts is among the nine University of Illinois students and recent graduates who were offered Fulbright grants to pursue international education, research, and teaching experiences this coming year. The Fulbright U.S. Student Program builds international relationships to help solve global challenges. This flagship international educational exchange program of the U.S. government awards grants to students based on their academic and professional achievement, as well as their demonstrated leadership potential. The Fulbright Student Program will fund approximately 2,200 U.S. citizens to travel abroad for the 2021-22 academic year. Many of the 2021-22 recipients were awarded Fulbright grants in 2020 but were unable to travel due to the global pandemic.
Roberts, of Woodridge, Illinois, was awarded the inaugural Fulbright-Aalto University Graduate Award to complete a master's degree at Aalto University in Finland. Roberts earned a bachelor's degree in May from the College of Liberal Arts and Sciences with a major in individual plans of study and a minor in informatics. She focused her self-designed major at the intersection of artificial intelligence and linguistics, conducting research on auditory and cognitive neuroscience. At Aalto, Roberts plans to explore the root of biased technology and artificial intelligence algorithms through a master's degree in acoustics and audio technology. At Illinois, she worked in various roles for Illini Media, including as a sound engineer for the college radio station and copy editor, social media director and web manager for the campus newspaper. Roberts said she plans to work as a conversation designer, creating speech technologies that eliminate biases in speech.
The Fulbright program is jointly administered at Illinois by the National and International Scholarships Program, which works with undergraduates and recent alumni, and the Graduate College Office of External Fellowships, which supports graduate students. Additionally, Illinois faculty members, returned Fulbright awardees and staff with geographic and programmatic expertise review student application materials and conduct candidate interviews.