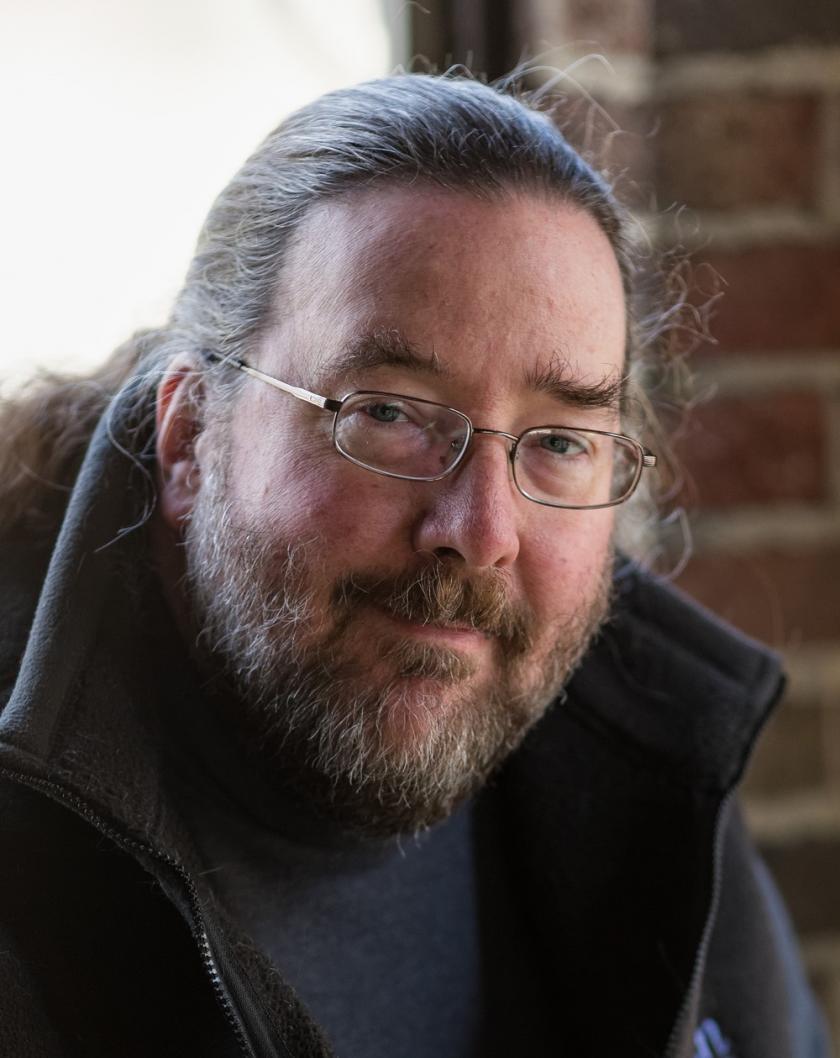 Associate Professor Jerome ("Jerry") McDonough passed away at his home on September 17 after a long illness. He is survived by his spouse, Associate Professor Lori Kendall, and extended family and many beloved friends and colleagues.
McDonough was born in Inglewood, California, in 1963. He attended the University of California at Berkeley, where he received a BA in rhetoric, and both a master's and PhD in library and information studies. While a doctoral student, he was instrumental in creating METS, a metadata standard used in libraries and other institutions worldwide.
Prior to joining the faculty of the iSchool in 2005, McDonough served as the head of the Digital Library Development Team at New York University. His research focused on sociotechnical aspects of digital libraries, with a particular interest on issues of metadata and description as well as digital preservation of complex media and software. He was also well known for his work on preserving intangible cultural heritage. At the iSchool, McDonough taught Sociotechnical Information Systems (IS 504), Digital Preservation (IS 543), and Metadata in Theory and Practice (IS 575).
"Jerry was deeply devoted to the field of library and information science and what it could do for people and communities, and his many contributions will endure. He expertly taught extraordinary courses at the very heart of our discipline, holding students to high standards while caring deeply for them and their success," said Allen Renear, professor and special advisor for strategic initiatives in the Office of the Provost and former iSchool dean (2012-2019).
"In addition to teaching key courses for our MS/LIS and MS/IM programs, Jerry was a dedicated research mentor," said Linda C. Smith, professor emerita and interim executive associate dean. "He guided the work of several students in completing master's theses and doctoral dissertations. Topics investigated by students ranged from digital video standards to the Open Archival Information System (OAIS) Reference Model. They valued his support at every stage in the research process."
McDonough was an active participant in metadata standards activities for digital libraries, having served as chair of the METS Editorial Board, an international group of volunteers committed to maintaining editorial control over METS, its XML Schema, the METS Profile XML Schema, and official METS documentation. He also served on the National Information Standards Organization (NISO) Standards Development Committee and on the Open Digital Rights Language Initiative (ODRL) International Advisory Board.
"This is a great loss for our community," said Dean Eunice E. Santos. "Jerry was a kind and caring leader who contributed significantly to our School's progress through his fair-minded and equitable approach to academic governance as well as his ability to anticipate the consequences of complex strategies. This ability carried over into his relationships with colleagues and students."
A celebration of McDonough's life will be held at a later date. Donations in his memory may be made to the Lou and Jean Malnati Brain Tumor Institute at Northwestern University.