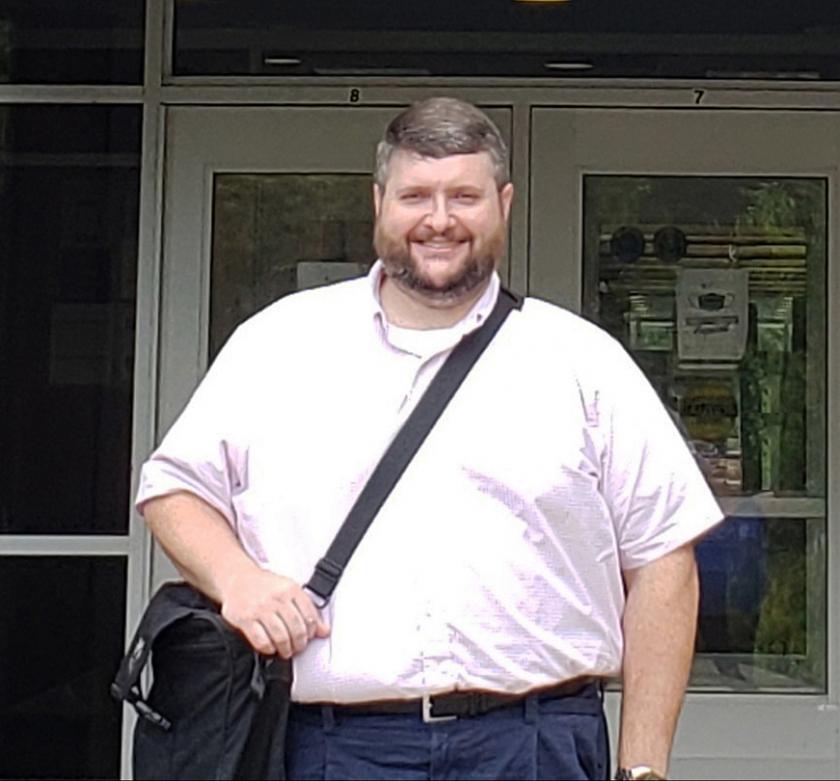 In this feature, MS/LIS student Jason Larsen discusses his practicum experience in the Stephen O. Murray and Keelung Hong Special Collections at Michigan State University.
What is your area of interest at the iSchool?
I am focused on academic comics librarianship. I have loved comics since I was five years old, so getting the opportunity to take that passion into library science has been a lifelong dream.
Where did you work this past summer, and what was your role?
I worked as an on-call staff member in the Comic Art Collection of the Stephen O. Murray and Keelung Hong Special Collections at Michigan State University, which is the largest publicly accessible comic collection in the world with 350,000 plus comic materials. I was responsible for processing materials, creating Machine-Readable Cataloging (MARC) records, adding/updating collection contents in the catalog, and assisting the comics librarian with indexing the comic materials in the collection.
How did you find out about the practicum?
As you can imagine, academic comics librarianship is a somewhat niche part of the profession, so there wasn't a practicum to apply to. I reached out to both the comics librarian and special collections director at MSU in early spring to start a dialogue and express my interest in creating a practicum position there for the summer. They were both interested in hosting me, and by the time we got to the end of the spring semester, we had all the details worked out and set up with the iSchool practicum program.
What knowledge and skills did you acquire?
I learned a great deal about comics as an object and some of the challenges that come with handling and processing these types of materials. I also learned how to create and update OCLC records, how to import and modify that bibliographic data in the university's catalog, and even assisted in a small role with an IT-related project tied to the comic index. Additionally, I had a chance to job shadow other librarians, including the head of cataloging, to learn how the different positions and areas impact and contribute to each other's goals as well as the success of the library.
What did you like best about working at the organization?
The best part of my experience was being able to put some of the first-year course materials into practice. It is one thing to read about it in a research article or selected reading for class but a whole other thing when you get to perform that work in the field. The opportunity to learn in the largest academic comics collection available made for an amazing set of experiences that I could not get anywhere else. Engaging with the director and other special collections librarians was another great outcome, as they were all very welcoming and willing to share their experiences with me. It was a professional boost to round out an already amazing learning opportunity.
What advice do you have for students who are interested in a practicum?
If you are interested in a practicum but don't see a position for it, don't be afraid to be proactive and try to create an opportunity for yourself. The worst that can happen is they tell you they can't host you, but even then, you have made a potential contact for the future. Be politely persistent, consistent, and flexible—if you show you are interested and adaptable, it usually goes a long way in showing a prospective host some of your best attributes that you would bring to their organization. There are only upsides from a practicum experience. In a worst-case scenario, if you find that a career path is not something you want to pursue, you still will have gained valuable professional experience. And most importantly, have fun with the experience and take advantage of any opportunities it may present you.
What are your plans after you complete your degree?
Following my practicum, MSU offered me a continuing part-time, on-call position through next spring, and I connected with UIUC's Global Popular Culture Library and now have a graduate position working with their comics materials, also through next spring. With these two different academic comic library experiences on my CV, I hope to obtain a position at a Midwest university, working in either their comics collection or special collections department.