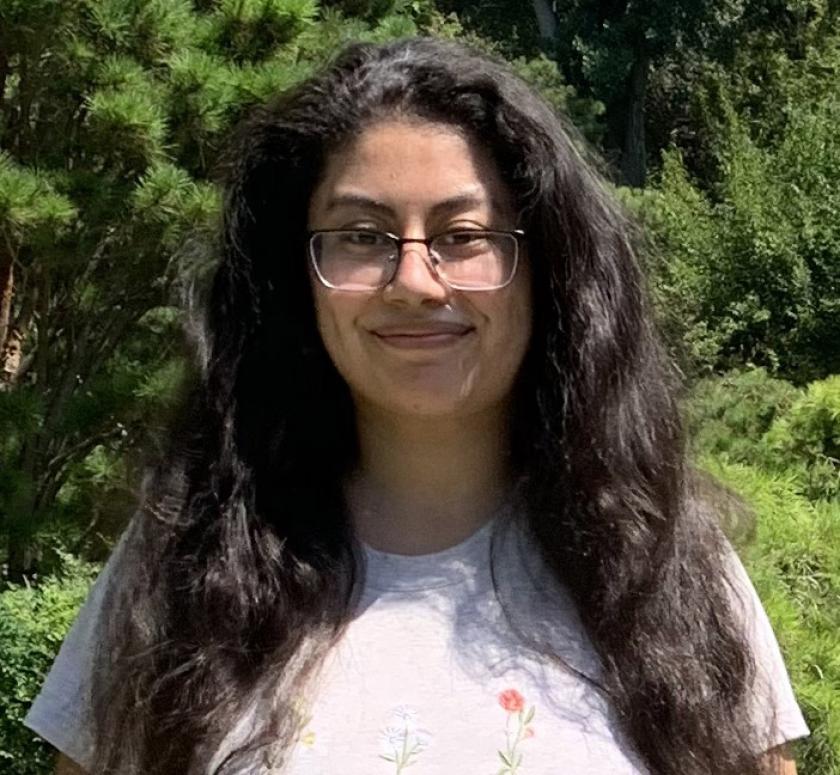 After graduating from UCLA with a degree in Spanish and Portuguese, Jessica Zaldana set out to find a graduate program with flexibility, research possibilities, and opportunities to explore her other interests in digital humanities, information, and technology.
"After a period of intense research, I found the best MS/LIS program for me, the iSchool at Illinois. The program had everything on my checklist: interesting curriculum, located in an affordable area, and great opportunities for professional development," said Zaldana.
Zaldana is particularly interested in artificial intelligence, data usage/privacy, information access, research related to mis-/dis-/mal-information, and library spaces. She serves as the graduate assistant for Employer Relations at the iSchool and keeps busy attending networking events and workshops and participating in student organizations.
Last summer, she attended her first conference, the Special Libraries Association (SLA) Conference, which was part of an assignment for her Libraries, Information, and Society (IS 510) course. In the fall semester, Zaldana attended the annual conference for REFORMA [The National Association to Promote Library and Information Services to Latinos and the Spanish Speaking].
"As both a Latina and Spanish speaker, I found this conference invaluable for the range of topics covered from oral traditions, advocacy, history, identity, library outreach and services within a Latinx context. Before joining the iSchool, I had never experienced nor understood the value of attending a professional conference," she said. "When Professor Kate Williams, my IS 510 instructor, told me that the School had funds available for students like me to attend the REFORMA conference and asked if I was interested in attending, I immediately responded, 'Yes!'"
Zaldana looks forward to attending the REFORMA conference again this year. After graduation, she hopes to find a job where she can use her language, writing, research, marketing, and outreach skills.