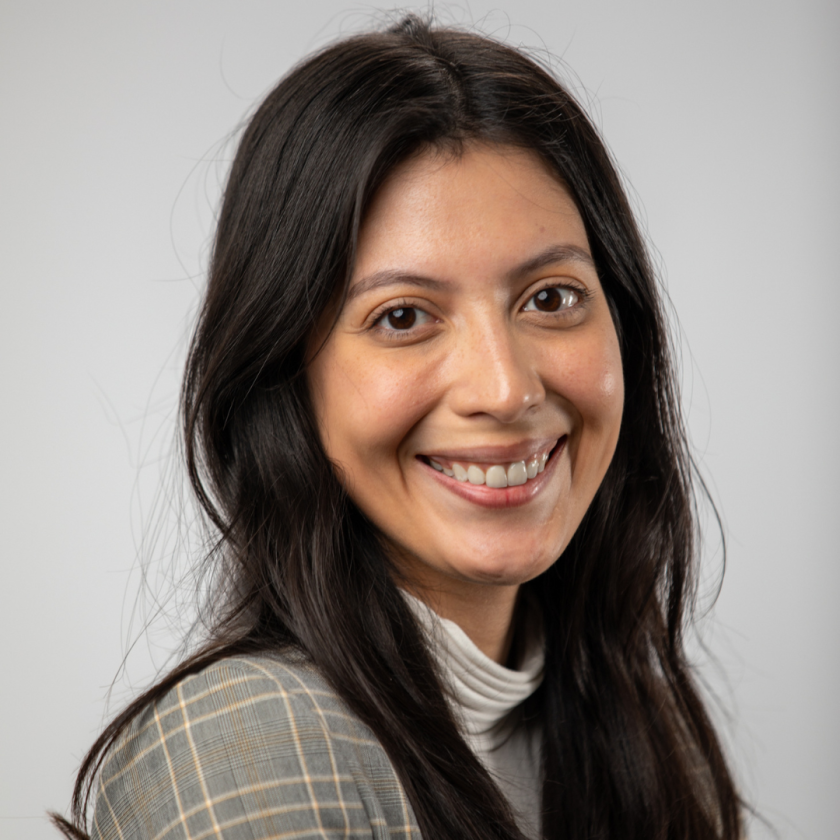 Thirteen iSchool master's students were named 2022-2023 Spectrum Scholars by the American Library Association (ALA) Office for Diversity, Literacy, and Outreach Services. This "Spectrum Scholar Spotlight" series highlights the School's scholars. MSLIS student Estefania Eiquihua earned her bachelor's degree in English and English teacher education from Illinois State University.
Why did you decide to pursue an LIS degree?
The decision to pursue my LIS degree was heavily influenced by a variety of positive experiences I've had with libraries throughout my life: from going to my local public library as a little girl, to volunteering at a public library throughout my undergraduate studies, and to working alongside school librarians during my time as a high school English teacher. These experiences have illuminated the wonderful possibilities that libraries have to offer their communities, and I'm eager to be a part of a profession with such transformative potential.
Why did you choose the iSchool at Illinois?
I chose the iSchool at Illinois primarily because it's a highly ranked program in a world-class research institution. I also appreciate the flexibility offered by the virtual Leep program and the wide range of courses. Additionally, one of the main deciding factors for choosing the iSchool was its tangible commitment to diversity, equity, and inclusion.
What particular LIS topics interest you the most?
I'm primarily interested in academic librarianship, and as I grow into this profession, my interests include critical information literacy, critical pedagogy, and library outreach for nontraditional students.
What do you do outside of class?
Currently, I am an intern at the University of Colorado Boulder, where I provide virtual reference services and work on various projects. When not working, I thoroughly enjoy being a couch potato with my two cats, reading, watching movies, hiking, and traveling.
What does being a Spectrum Scholar mean to you?
Being a part of the Spectrum Scholar family has been an honor of a lifetime! I am beyond thankful to be part of a coalition of BIPOC professionals who come from a variety of cultures, backgrounds, and experiences. I look forward to benefiting from the mentorship and shared experiences of established alumni and the camaraderie of current Spectrum Scholars.
What career plans or goals do you have?
I hope to continue working in an academic library as a reference and instruction librarian, but I'm open to working in technical services. I would also be open to working in a public library as a youth services librarian or in adult services.