CAS School Librarian Licensure Program
A flexible way to pursue your professional path
If you have a master's degree in library and information science and want to gain greater specialization as a school librarian, the iSchool has the program and people to make it happen. Our advisors will guide you through the process, our faculty will provide expertise and inspire your work, and our program will prepare you to earn an Illinois Professional Educator License (PEL) with a special PreK-12 LIS endorsement.
How do school librarians make a difference?
Empower youth as learners, creators, and knowledge experts
Build community and instructional partnerships
Integrate digital tools to support transformational learning
Ensure equitable access to educational resources for all students
Engage youth as participatory global and digital citizens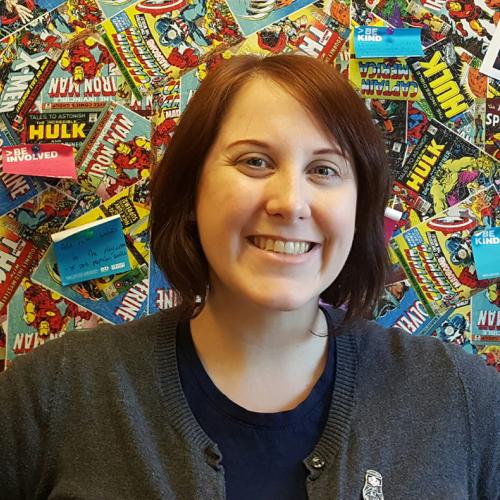 Halfway through my initial degree, I took a personal break to refocus and assess what I needed in my career. When I decided to rejoin the program and change to the CAS School Librarian Licensure path, the School's advisors listened to my personal challenges and made it work for me. This program truly wants to help students on AND off campus.

Kirsty Rieger (MS '14),

Library/Information Specialist, Highcrest Middle School
What courses will I need?
The Certificate of Advanced Study (CAS) is a 40-semester-hour course of study that allows you to design a program that meets your specific educational and career goals. To complete the combined CAS School Librarian Licensure program, you will complete education coursework, field experiences, and information science coursework, including:
IS 409 Storytelling
IS 445 Information, Books and Resources for Youth
IS 451 Introduction to Network Information Systems
IS 458 Instructional Strategies and Techniques
IS 501 Information, Organization and Access
IS 502 Information, Libraries and Society
IS 504 Reference and Information Services
IS 505 Administration and Management of Libraries and Information Centers
IS 506 Youth Services Librarianship
IS 516 School Library Media Center
SPED 517 Disability Issues in Special Education (or a pre-approved special education course at another university)
And either:
IS 403 Literature and Resources for Children
IS 404 Literature and Resources for Young Adults
And either:
IS 507 Introduction to Bibliographic Metadata
IS 590 CB Cataloging for School Libraries
Following the completion of 32 semester hours of graduate-level coursework, you will complete IS 593 CAS Special Project, an 8-credit thesis project. The CAS project is a substantive investigation of a problem in librarianship or information science that you develop in consultation with your advisor and present to your CAS committee.
Field experience
IS 591 Section AMO K-12 Practicum [Early Field Experience] 100 hours at any grade level
EDPR 438 Section L or L1 for Leep Elementary School Library Student Teaching
EDPR 442 Section L or L1 for Leep Secondary School Library Student Teaching
Practical experience prepares you, too
To meet licensing requirements and prepare for work with young people, you will complete one early field experience, or practicum, and two student-teaching placements during your course of study. The practicum is a 100-hour supervised field experience of professional-level duties at an approved school library site. It provides you with the opportunity to work in a school environment under the supervision of an experienced library information specialist.
After successfully completing the practicum and all required coursework, you'll register for two student-teaching placements: one in an elementary library setting and one in a secondary library setting (middle or high school). Each placement is completed under the direction of an on-site cooperating teacher-librarian and a University supervisor.
Prior to student teaching, you must receive a passing score on the Library Information Specialist (LIS) #175 Content Area Test via the Illinois Licensure Testing System. You will complete the Educator Teacher Performance Assessment (edTPA), as required for licensure by the state of Illinois, within one student-teaching placement.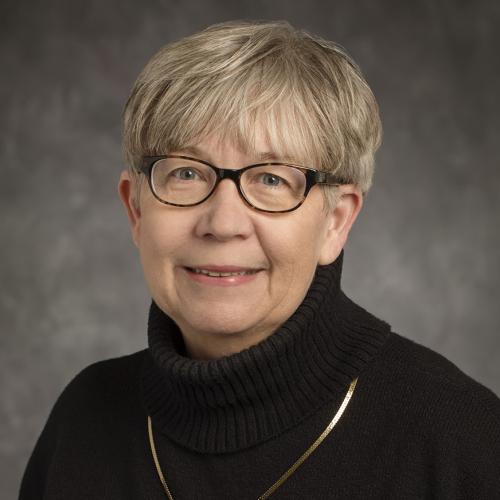 Ruth Shasteen,
Visiting School Librarian Licensure Program Coordinator