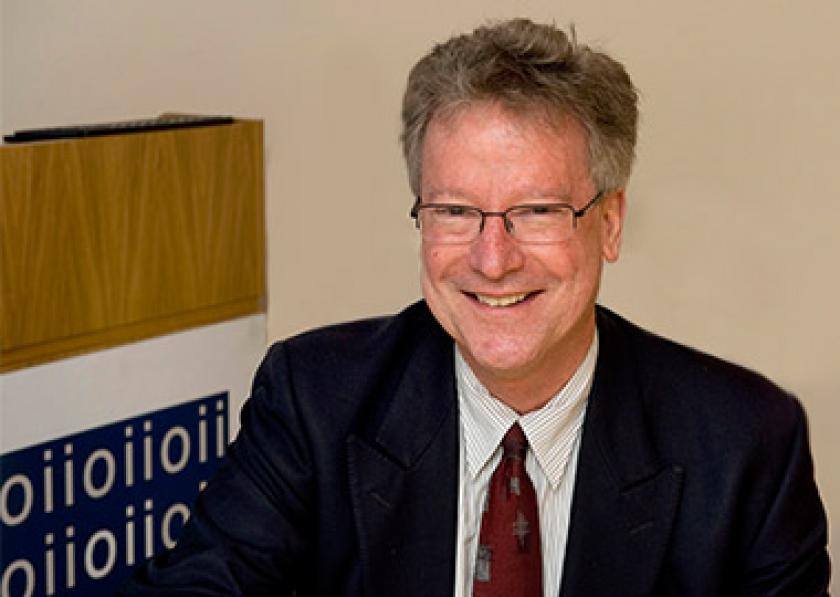 William H. Dutton, Quello Professor of Media and Information Policy at Michigan State University, will deliver the Spring 2016 Windsor Lecture at 4:00 p.m. on Monday, March 14, in GSLIS Room 126. His lecture is titled, "Information Power Shifts and the Fifth Estate." A reception will be held in the GSLIS east foyer immediately following the lecture.
Lecture abstract:
The concept of the Fifth Estate provides a fresh perspective on the political role of the Internet. Digital democracy researchers most often view the Internet as a tool for supporting traditional democratic institutions, such as in polling, voting, and consultation. However, the Internet is also reshaping access to information in ways that enable networked individuals to develop a new form of social and political accountability, which I have called the Fifth Estate. By enabling a Fifth Estate, the Internet can play a role in democratic governance, but also in more democratic forms of accountability in other sectors and institutions of society. This talk defines the Fifth Estate, its foundations in the behavior of networked individuals, and its future in the face of challenges from alternative perspectives on the role of information in power shifts and, most importantly, from the other estates of the Internet realm.
Speaker biography:
William H. Dutton is the Quello Professor of Media and Information Policy in the Department of Media and Information, College of Communication Arts and Sciences, at Michigan State University, where he also is Director of the Quello Center. Prior to this appointment, Dutton was professor of Internet Studies at the Oxford Internet Institute (OII), University of Oxford, where he was founding director of the Oxford Internet Institute (OII) and a fellow of Balliol College. Dutton received a Lifetime Achievement Award for his role as founding director of the OII. He is also the recipient of the International Communication Association's (ICA) first Frederick Williams Prize for Contributions to the Study of Communication Technology and the William F. Ogburn Lifetime Achievement Award from the Communication and Information Technologies Section of the American Sociological Association. He was named an ICA Fellow in 2015. Dutton is presently a coprincipal investigator in the UK Foreign Commonwealth Office-supported Global Cyber Security Capacity Project. His most recent books include The Oxford Handbook of Internet Studies (2013), four edited volumes on Politics and the Internet (2014), and Society and the Internet (with Mark Graham, 2014). He is continuing work on his concept of the Fifth Estate.

About the Windsor Lecture:
The Windsor Lecture honors the career of Phineas L. Windsor, who served as director of the University of Illinois Library and the Library School from 1909 to 1940. Gifts from alumni and friends established the Windsor Lecture fund when Dr. Windsor retired. Marian ('50 BA Science and Letters) and Arnold ('50 BS Architectural Studies) Thompson continue to generously support the ongoing lecture series. Marian is a Windsor granddaughter.