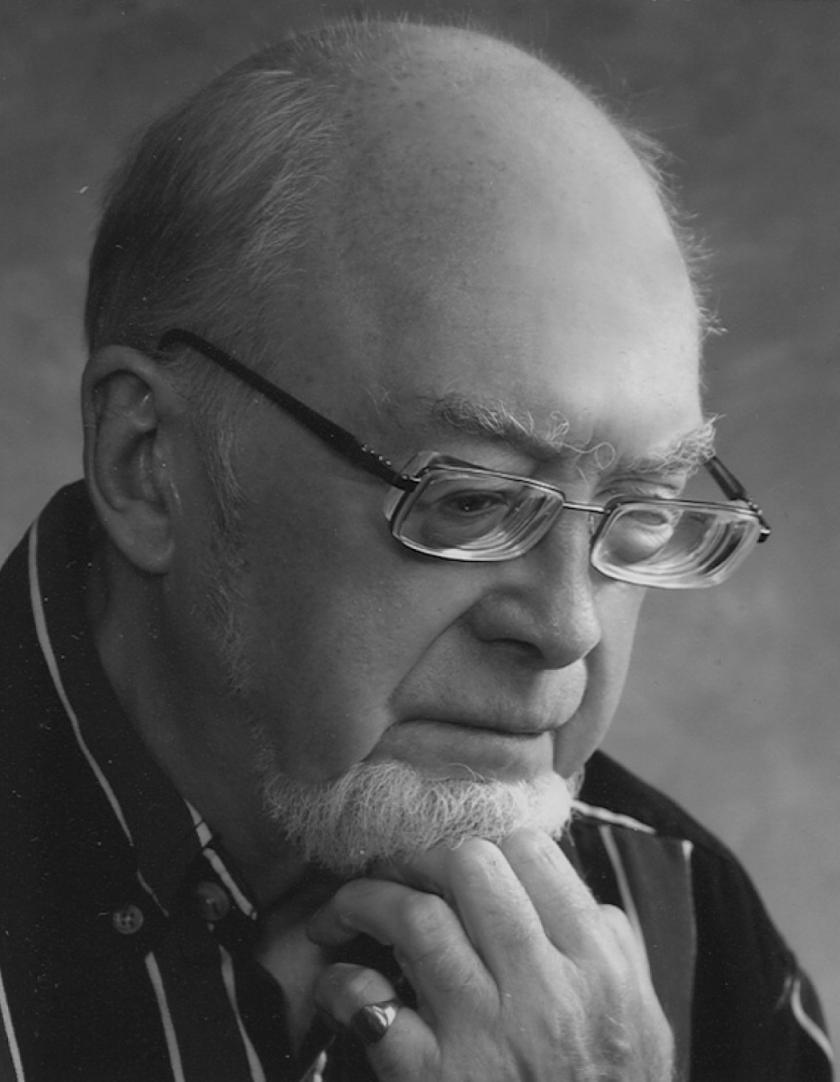 To his many students, Professor F. W. "Wilf" Lancaster was a dedicated teacher and mentor with a down-to-earth quality, a father figure with warmth and hospitality, and one who always recognized their contributions to his research and writings.
He was so admired that in spring 2008, Library Trends published the Festschrift, "Essays Honoring the Legacy of F. W. Lancaster" (Volume 56, Issue 4). Edited by two of Lancaster's former students, Lorraine Haricombe (MS '88, PhD '92) and Keith Russell (MS '72), the Festschrift included contributions from Lancaster's friends, family, students, and colleagues, celebrating his accomplishments and paying homage to his life's work.
Lancaster, a professor emeritus who passed away in 2013, was a faculty member at the iSchool from 1970 until his retirement in 1992. A true visionary, he was an early predictor of today's electronic media and storage systems with his transformative book, Toward Paperless Information Systems (1978). Now Lancaster's legacy as a teacher and scholar will live on at the iSchool with the creation of the Frederick Wilfrid Lancaster Scholarship for students enrolled in the new MS in information management program.
During his distinguished career, Lancaster was integrally involved in the design and management of MEDLARS, the National Library of Medicine's computerized bibliographic retrieval system for articles in academic journals in medicine and allied health professions. He taught courses in information retrieval, bibliometrics, bibliographic organization, and the evaluation of library and information services.
"In the classroom, Professor Lancaster went well beyond the simple transmission of factual information," said his former student Clifford Haka (MS '77), "engaging students in a manner that trained us to 'think like librarians.' By that I mean to look beyond the processes of information retrieval and evaluation (the two courses that I took from 'Wilf') to understand the implications for users."
Lancaster served as the editor of Library Trends from 1986 to 2006 and was the author of fifteen books. For the period from 1989 to 1992, he was named a University Scholar at Illinois, honored three times with Fulbright fellowships, named a fellow of the Library Association of Great Britain, and recognized with the ASIS&T Award of Merit and Outstanding Information Science Teacher Award. During his career, he was engaged in a wide range of consulting activities for organizations around the world, including UNESCO and the United Nations.
Whether it was because he, too, was a transplant to the U.S. or because of his own extensive travels overseas, he had a special connection with international students at the School and advised a significant number of them. They arrived in the United States from Brazil, Canada, Mexico, India, Pakistan, China, Malaysia, Philippines, South Africa, the Dominican Republic, and Taiwan.
"We had students over [to our home] frequently, primarily the students from foreign countries," his widow, Cesaria Lancaster, recalled. "We were sort of their family in absentia. We and our children got to be very close to the students."
Lancaster's legacy extends well beyond his pioneering work in online retrieval and his many scholarly achievements. He had a big impact on his students, who are now leading scholars in the field.
"I know there are many proud alumni like me who continue to be inspired by the evolution of our beloved alma mater to offer innovative opportunities to help solve society's most pressing problems," Haricombe said. "The new Lancaster Fund offers us just such an opportunity to support the next generation of students in the new [MS in information management]."
"Wilf would be very honored to have a scholarship in his name," Cesaria said.
To learn more about this giving opportunity, please contact Assistant Dean for Advancement and Alumni Relations Diana Stroud at (217) 244-9577 or dstroud@illinois.edu.