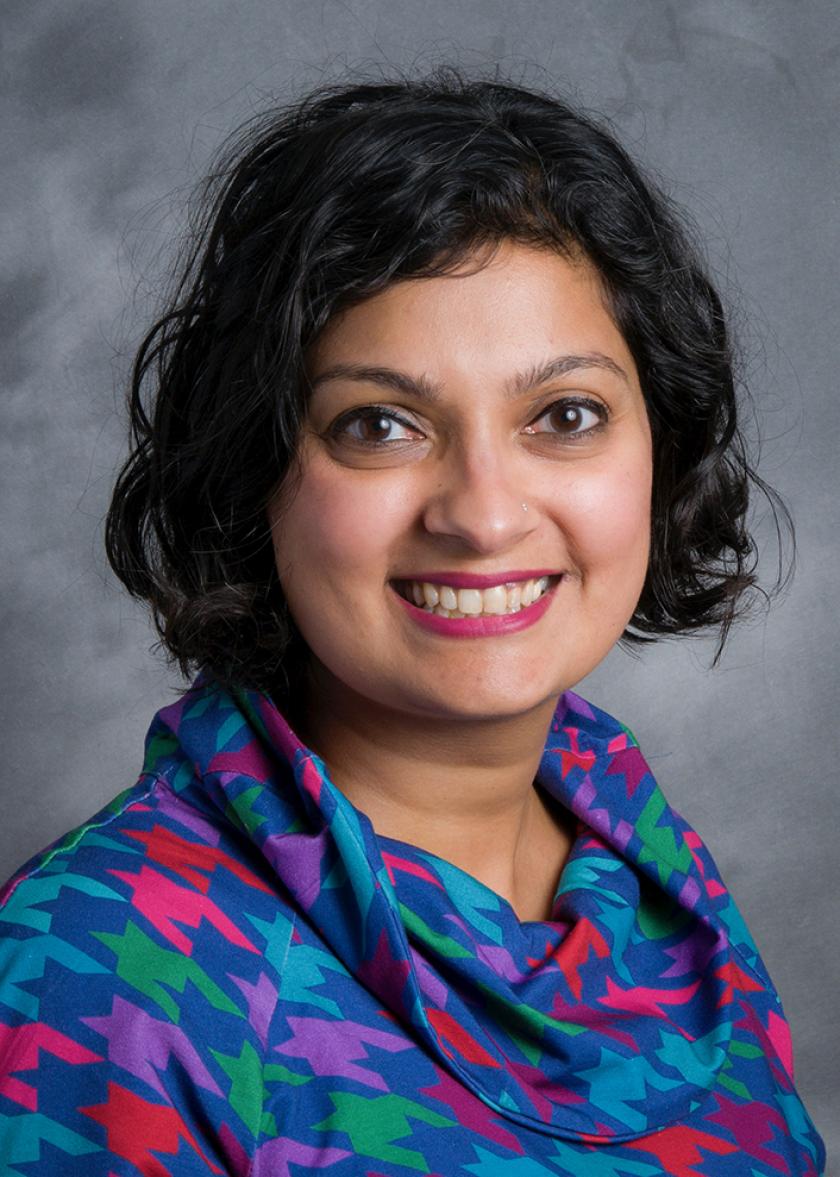 A former speech-language pathologist with a passion for social justice, master's student Nisha Mody found her calling in the field of library and information science. While at the iSchool, Mody has served on various committees and been recognized as an American Library Association (ALA) Spectrum Scholar and as part of the Association of Research Libraries (ARL) Initiative to Recruit a Diverse Workforce.

Why did you decide to pursue an LIS degree?
Before I decided to pursue my LIS degree, I was a speech-language pathologist. While I enjoyed helping individuals with speech and language impairments, I realized that I was more invested in providing them and their loved ones with information and support—which is why I was attracted to the field of LIS. Also, I discovered that libraries can provide a forum for individuals to challenge perceptions and push for social justice, giving a voice to those from different races, genders, and sexualities. I have always loved connecting people with information, and I intend to do so with a critical framework in mind.

Why did you choose the iSchool at Illinois?
I was working as a speech-language pathologist in the Chicago area and wanted to stay in Illinois. The iSchool has a great reputation, and I was also excited to study at one of the largest library systems in the country. A local, highly reputable program with a great library system was a win-win situation.

What particular LIS topics interest you most?
I am very interested in reference, instruction, and information literacy through a critical framework, examining how different power dynamics within race, gender, sexuality, and ability shape research and information.
What do you do outside of class?

Outside of class I enjoy reading (shocking, I know), spending time with my loved ones, looking at cute animals on social media, and writing creative nonfiction. I am consulting editor and a contributing writer for Hack Library School. Read some of Nisha's creative nonfiction.
What career plans or goals do you have?
I am grateful to have recently received an offer to be a health and life sciences librarian at UCLA starting in April. I am so excited to join the team there! My focus will be reference and instruction. After that, I have no idea! I am a firm believer that if you focus on your passions in the present, opportunities you never thought of can arise in the future. I would love to be in a leadership position that helps to foster community within librarianship.