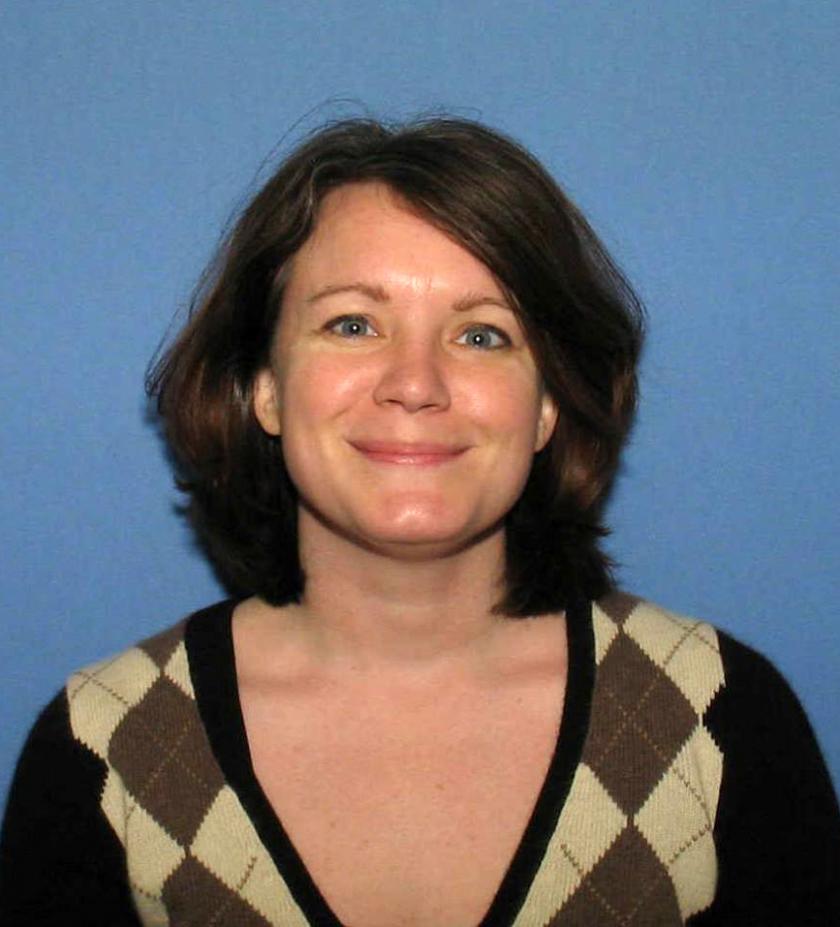 A travel fund has been established at the iSchool in honor of an alumna who loved to travel and lived in many places, making friends with people around the world.
Although she lived in ten states and three foreign countries, Molly Dolan (MS '04) considered Champaign-Urbana "the true home of her heart." After earning her master's degree in library and information science in 2004, she stayed at Illinois, working as project coordinator for the Digital Libraries Education Program. During her time at Illinois, she built a database for the U of I Alumni Association, worked in Digital Content Creation digitizing rare books and photos, and partnered on a grant to develop a humanities data curation curriculum. In 2010, Dolan left Illinois for West Virginia University, where she served as a digital initiatives and scholarly communications librarian. She passed away on January 7, 2017, at the age of 42.

"Molly collected wonderfully quirky people and delighted in nothing more than introducing them to each other," recalled her friend Kate McDowell (MS '99, PhD '07), associate professor at the iSchool. "Several of my close friendships grew from Molly saying, 'Hey, I think you two might want to know each other.'""
Sarah Shreeves (MS '02) who met Molly through friends in Champaign and at the iSchool, echoed McDowell's sentiment and added "Molly was such an important part of the fabric of the School for so long that it felt important to find a way to memorialize the lasting impression she made on those who knew and loved her."
The Molly Anne Dolan Travel Award Fund will provide travel support to students enrolled in the MS in library and information science program at Illinois. It is the wish of her circle of friends and colleagues that this fund will enable LIS students to go amazing places, learn new things, and make friends, just like Molly did everywhere she went.
For more information or to contribute to the scholarship fund, visit the iSchool's online giving page or contact the iSchool Advancement Office.