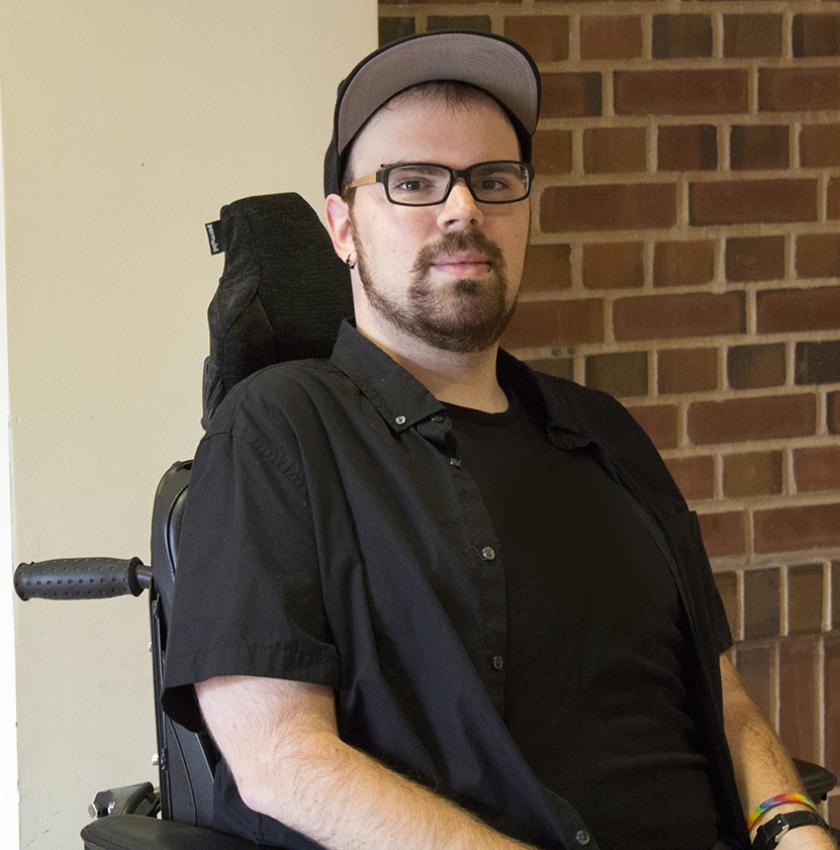 MS student Mark McCarthy has received the Stan Yellott Scholarship from the Rocky Mountain Oracle Users Group. The award provides financial support to students interested in pursuing studies related to information technology. McCarthy, an information management student, is certified in information accessibility, design, and policy and has earned several certificates in cybersecurity.
At Illinois he has led hackathon teams, including one that created the "Access Illinois" web app, which integrates existing accessibility maps on campus with Google Maps, and another that identifies a solution to keep people with disabilities at work.
"I personally am a user with a disability, and that affords me a unique view of technology, both in its innovation and pitfalls," said McCarthy. "Upon finishing my graduate studies in information management, I hope to work in user experience and accessible information architecture—further enabling people to be the best they can with creative, pioneering solutions."
McCarthy received his bachelor's degree in East Asian Languages and Cultures from the University of Illinois and minored in informatics and Asian American studies.