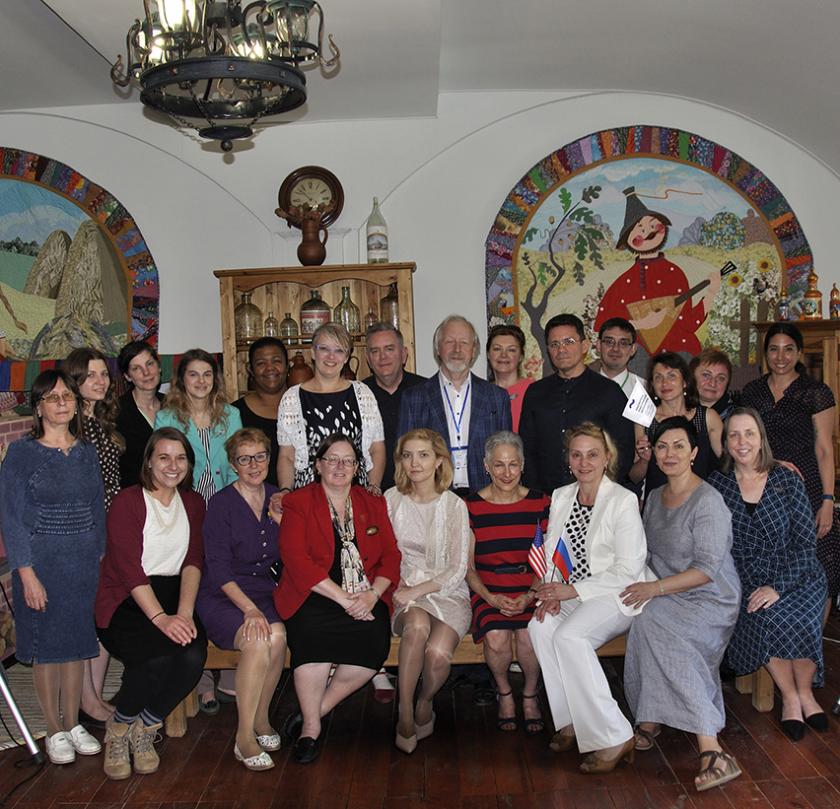 Last month a contingent from the iSchool at Illinois took part in a special dialogue with librarians in Russia. The second working meeting of the U.S.-Russia Dialogue on the Civic Role of Libraries in the 21st Century, which was held on May 14-15 in Suzdal, Russia, included Adjunct Assistant Professor Ellen Knutson, who also served as a Dialogue secretary and coordinator of the U.S. delegation; Assistant Professor and MS/LIS Program Director Nicole A. Cooke; Graduate Studies Advisor Karla Lucht; and master's student Kelsey Pietens.
More than twenty people took part in the Dialogue, including leading Russian and American specialists from different types of libraries, university iSchool programs, and Russian and American library associations. Participants, representing seven regions of the Russian Federation and five U.S. states, discussed what competencies library specialists need to fulfill the mission of a community-focused library. According to the meeting report, participants brainstormed plans for joint actions, discussed a number of concrete proposals, and outlined potential topics for future meetings of librarians of the U.S. and Russia. Knutson will be presenting on the Dialogue during the Global Solutions Poster Session at the 2018 ALA Annual Conference in New Orleans.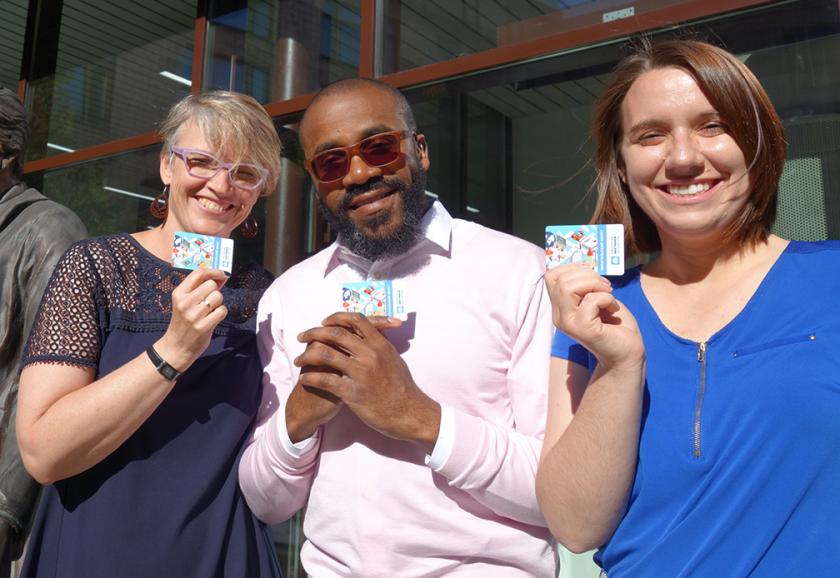 Following the Dialogue, Knutson and Pietens were joined by master's student Adrian King for a week-long exploration of Russian culture and visits to Russian libraries, which was an extension of Knutson's Community Engagement course (IS 418).
"The week ended with a tour and various meetings with librarians at the Russian State Library for Foreign Literature," said Knutson. "There we all received library cards and learned about the various programs in the cultural centers at the library, and students presented their research."
According to King, for whom this was his first international trip, "The tours of the Russian State Library, Library for Foreign Literature, and even the Leo Tolstoy estate and Nikolai Gogol Memorial Library and Museum were informative and motivating. We had good discussions with our colleagues (now friends) about how contemporary library practices impact community, and vice versa." He continued, "This professional international visit is valuable for any LIS student, but especially for those from disadvantaged backgrounds or with limited foreign travel experience."