Eight iSchool alumni were selected to participate in the Minnesota Institute for Early Career Librarians from Traditionally Underrepresented Groups, which was held from July 16-20 in Minneapolis. The institute is a week-long program housed at and sponsored by the University of Minnesota Libraries, focusing on the development of library leaders from diverse backgrounds. Applicants to the program must be college or university librarians, archivists, or curators, with less than three years of professional library experience, who identify as a member of an underrepresented racial or ethnic group and demonstrate leadership ability or potential.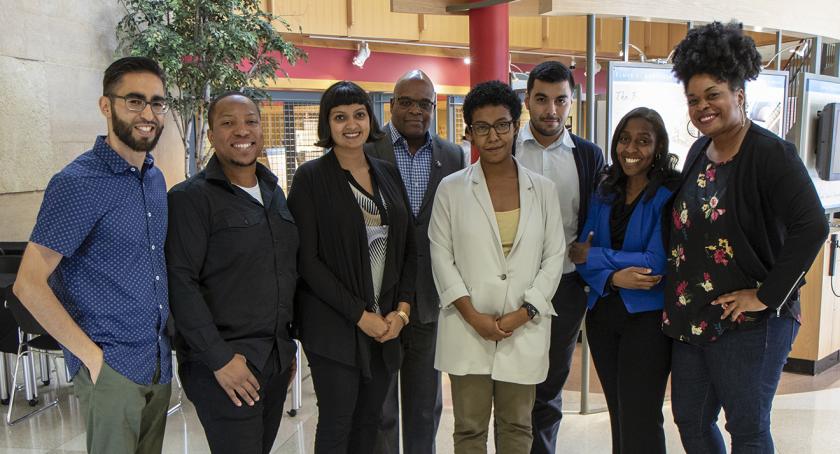 This year, almost one-third of the participants were graduates of the iSchool. Below are their names and home institutions.
Alonso Avila (MS '15), University of Iowa
Regina Carter (MS '14), University of Virginia
Jesus Espinoza (MS '17), University of Michigan
William Langston (MS '14), North Carolina State University
Monique Lassere (MS '17), University of Arizona Libraries
Nisha Mody (MS '17), UCLA
Erik Ponder (MS '17), Michigan State University
Katrina Spencer (MS '16), Middlebury College
The participants received support from their home institutions to attend this year's program. The institute not only helps participants develop specific leadership abilities proven to be necessary for organizational success but also provides a broad understanding of some critical skills required of librarians.