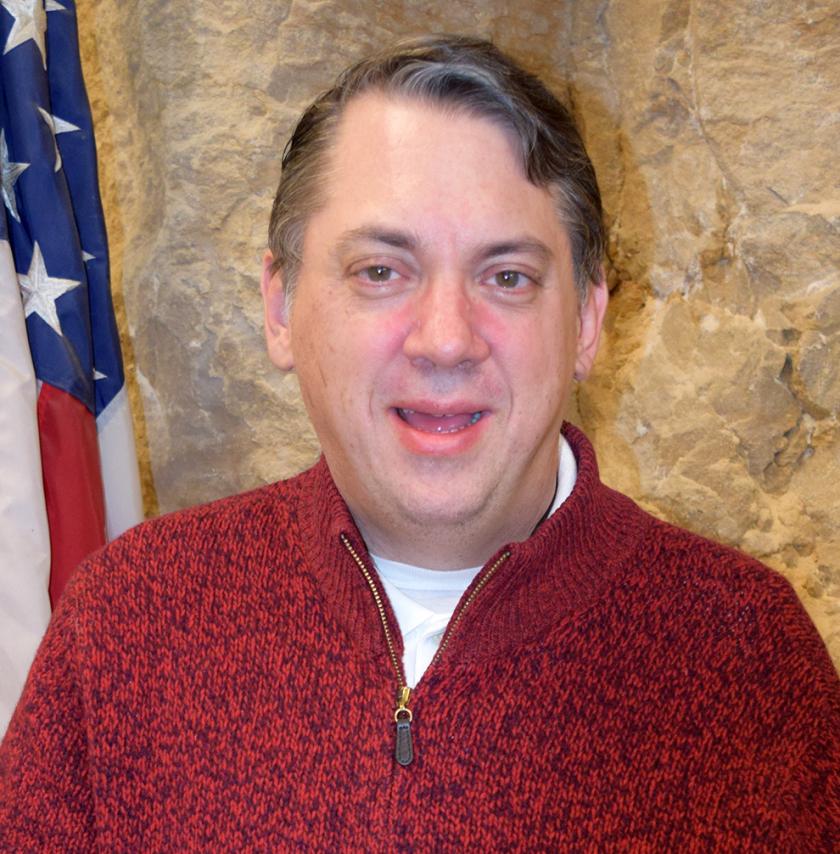 Current student Warren Lambert began his journey to the iSchool six years ago, when he first visited the Urbana campus in November 2012 to find out more about the MS in library and information science (MS/LIS) program. At the time, he was finishing up his bachelor's degree in art history at the University of Missouri St. Louis (UMSL).
Lambert held a student internship at the St. Louis Mercantile Library (SLML), which set him on the path to becoming a LIS professional. He worked in SLML's Herman T. Pott National Inland Waterways Library, helping staff process a portion of the John Hartford Collection that holds materials associated with the history of river lore, life, and culture in the United States in the nineteenth and twentieth centuries.
In January 2013, he applied to the MS/LIS Leep (online) program and was accepted.
"I had to decline for financial reasons, as I faced the choice of earning my first master's degree by accepting a full ride (in history) paid by UMSL or borrowing the money for the MS/LIS at Illinois," Lambert explained. "I decided that someday that I would return to pursue my MS/LIS studies in the Leep program at the iSchool."
That summer he began his UMSL graduate research assistantship at the State Historical Society of Missouri-St. Louis Research Center, managing a wide range of archival collections, learning archival best practices, and interacting with researchers.
"For my master's project, I processed the Young Women's Christian Association (YWCA) of Metropolitan St. Louis Addenda," Lambert said. "Contained in the collection was a scrapbook that focused on the YWCA and its efforts to support the U.S. war effort on the home front in St. Louis during World War II. Getting the chance to digitize and index this scrapbook, among the other documents in the YWCA Addenda, showed me how archivists can make the stories of underrepresented groups more accessible."
He then returned to the SLML as a graduate research assistant, working in the management of rare books at its John W. Barriger III National Railroad Library. Uploading digital books into a database sparked Lambert's interest in creating exhibitions to help the public learn about the past. He received the opportunity to do just that in 2015 when he helped the Missouri History Museum design an exhibition for the fiftieth anniversary of the Gateway Arch.
Lambert is now working in Valmeyer, Illinois, as a digital imaging technician at the National Personnel Records Center (NPRC), Annex, which is part of the National Archives and Records Administration (NARA).
"I have worked with all types of government records. When not performing my main duties at the NPRC, Annex, I have assisted other departments with managing records under NARA's stewardship. These experiences have helped me to become more proficient when it comes to understanding the policies and tasks needed to manage information as an LIS professional," he said.
Lambert visited the iSchool again in December 2016, reapplied to the Leep program, and was once again admitted. This time, however, he was in a position to accept the iSchool's offer and started his LIS coursework in fall 2017.
"Over the last year, I have gotten to know many wonderful people among the faculty, staff, and fellow students that I plan to stay in contact with as I go forth with my career," he said. "I have made many great friends and memories that will last a lifetime."
According to Lambert, the "rigorous and challenging" Leep program is excellent preparation for his professional journey as an archivist or special collections librarian. As a gesture of his gratitude, Lambert recently made a monetary donation to the iSchool.
"Getting the chance to give back to the iSchool is my way of saying 'thank you' for the chance to be in the MS/LIS program and to help my fellow students with their academic goals. I look forward to where life will take me as a result of my experiences with the iSchool, and I plan to be involved as an alumni member for many years to come."